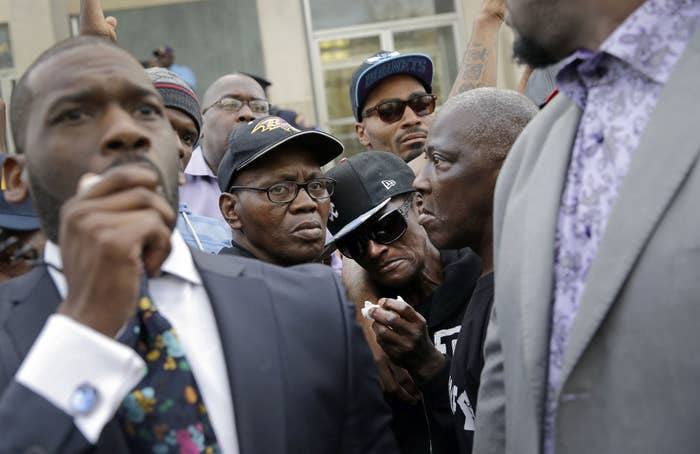 Federal investigators will look into whether Baltimore Police violated the civil rights of a man who died in their custody, officials told BuzzFeed News.
"The Department of Justice has been monitoring developments in Baltimore, Maryland, regarding the death of Freddie Gray," U.S. Department of Justice spokesperson Dena W. Iverson said in a statement. "The Department of Justice has officially opened this matter and is gathering information to determine whether any prosecutable civil rights violations occurred."
Gray suffered an injury to his spine that led to his death, but Baltimore Police officials said Monday that no force was used when he was taken into custody on April 12.
The Department of Justice probe comes in addition to a general civil rights inquiry that was opened into the Baltimore Police Department in October 2014.
That investigation was started at the request of city officials after an investigation by the Baltimore Sun found multiple incidents of use of force by police, and more than $5.7 million in court judgements and settlements made in 102 cases.
Gray's death has captured national attention, and on Tuesday Maryland Democratic Sen. Ben Cardin said his family deserved to know what happened in his death.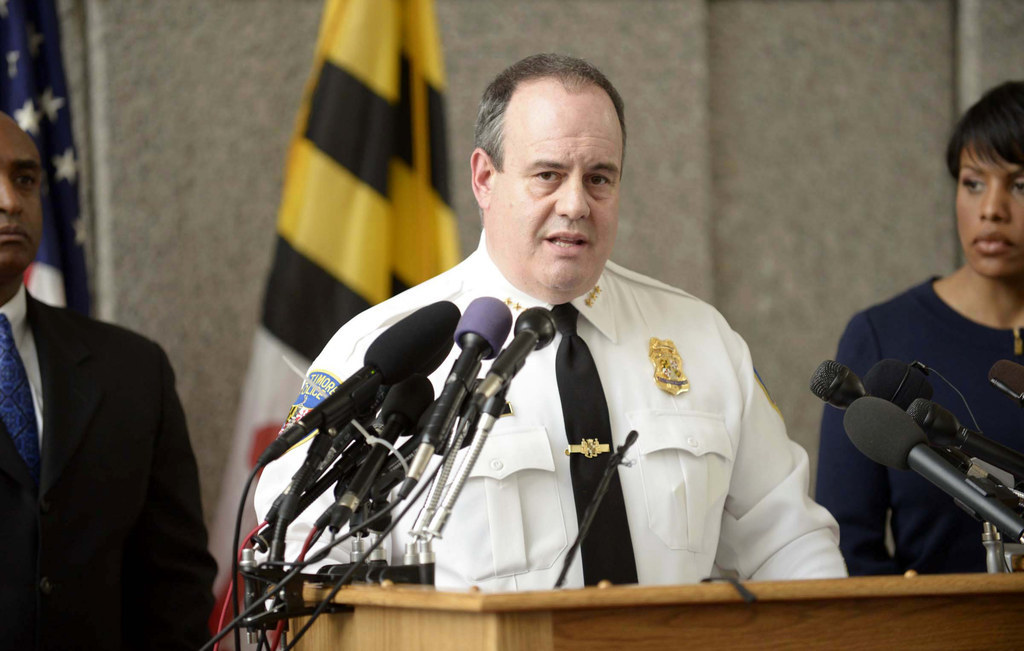 Baltimore police on Monday said there is no evidence of force or physical bodily injury on the body of Gray, who succumbed this past weekend to a fatal spinal injury he apparently sustained during his arrest a week earlier.
"None of his limbs were broken," Deputy Baltimore Police Commissioner Jerry Rodriguez told reporters.
Investigators, he said, are still trying to determine how Gray sustained the traumatic injury to his spine that eventually led to his death.
Police said that none of the officers described using force or putting a knee on Gray's back. At one point during the arrest, an officer unholstered their Taser gun, but did not use it, Rodriguez said.
Police began chasing Gray and another suspect after they started to run away upon making eye contact, Rodriguez said. When Gray was stopped, Rodriguez said he requested an inhaler because he had trouble breathing.
Giving reporters a more detailed timeline of what transpired next, Rodriguez said Gray appeared upset but was able to talk before being placed in a transport wagon. While on the road, the driver of the wagon reported that Gray was acting irate, and during a stop to complete paperwork, he was placed in leg irons and put back in the van, Rodriguez said.
"I know that when Mr. Gray was inside the van he was upset and was able to talk; when he was taken outside the van he could not talk and he could not breathe," Rodriguez said.
Authorities are still trying to figure out what transpired inside the van during the transport, he added.
Meanwhile, Baltimore Police Commissioner Anthony Batts confirmed that six officers had been suspended with pay pending the outcome of the investigation.
The outcome of the investigation, he said, will be forwarded to the state attorney general's office May 1, after which a determination would be made on possible charges. A separate independent review of the incident will also be conducted, Batts said.
The officers, Batts noted, appear to be calm, not angry or overbearing, and that they did not object to being filmed. Still, he added, that doesn't excuse what happened.
Joining the commissioners at the news conference, Mayor Stephanie Rawlings-Blake also addressed the police account that stated Gray was originally pursued because he may have been in possession of a knife.
"Having a knife is not necessarily a crime or probable cause to chase someone," she said.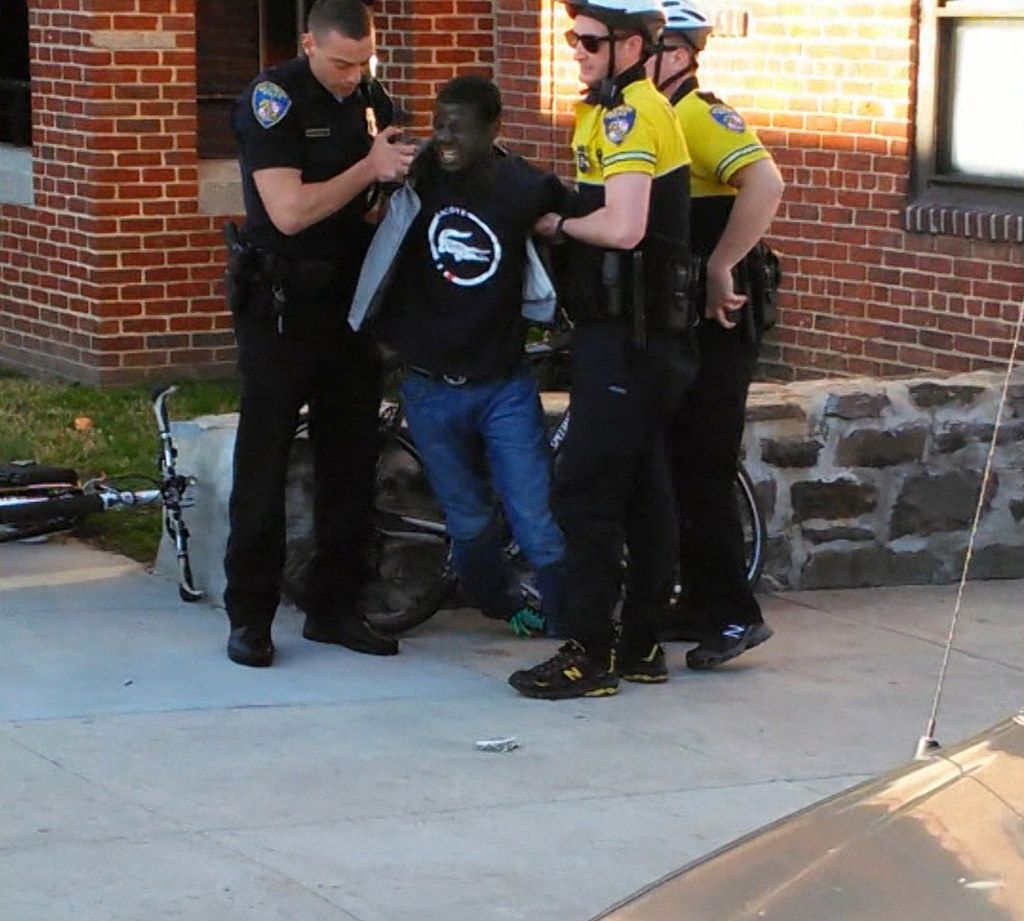 Gray died around 7 a.m. Sunday after his spine was 80% severed at his neck while in custody, and he lapsed into a coma, according to a statement to the press from Gray family attorney William "Billy" Murphy Jr.
According to court documents, a police officer wrote that Gray was arrested "without force or incident," the Baltimore Sun reported on Monday. He was stopped because he "fled unprovoked upon noticing police presence," according to the police account in charging documents filed in the district court. Police arrested Gray after finding a switchblade knife clipped to the inside of his front pants pocket.
"During transport to Western District via wagon transport the defendant suffered a medical emergency and was immediately transported to Shock Trauma via medic," officer Garrett Miller wrote in the police account.
On Sunday, Baltimore police did not fully elaborate on why four bicycle officers chased and arrested Gray on April 12, but Murphy said there was no evidence Gray had committed a crime.
Deputy Police Commissioner Jerry Rodriguez said Sunday that Gray was stopped in a "high-crime area known to have high narcotics incidents."
"The officers believed that Mr. Gray was either immediately involved or had been recently involved in criminal activity," Rodriguez said. The deputy commissioner acknowledged his statement was "vague," but said he did not want to prejudice the investigation.
Eyewitness video recorded after his arrest and published by the Baltimore Sun shows Gray being dragged into a police van, as onlookers scream that he appeared to have a broken leg.
The officers involved in his arrest were placed on administrative assignment pending the outcome of an investigation into the incident.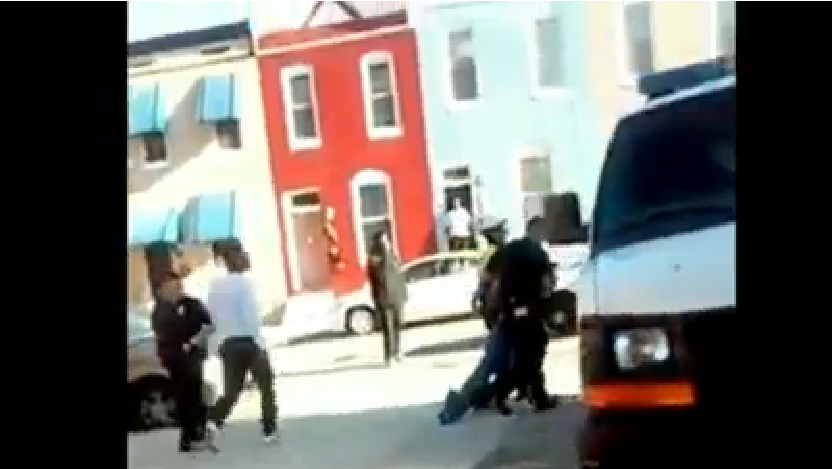 Murphy said additional video of the incident is being withheld by the police.
"His takedown and arrest without probable cause occurred under a police video camera, which taped everything, including the police dragging and throwing Freddie into a police vehicle while he screamed in pain," Murphy said.
"We believe the police are keeping the circumstances of Freddie's death secret until they develop a version of events that will absolve them of all responsibility," he said. "However, his family and the citizens of Baltimore deserve to know the real truth, and we will not stop until we get justice for Freddie."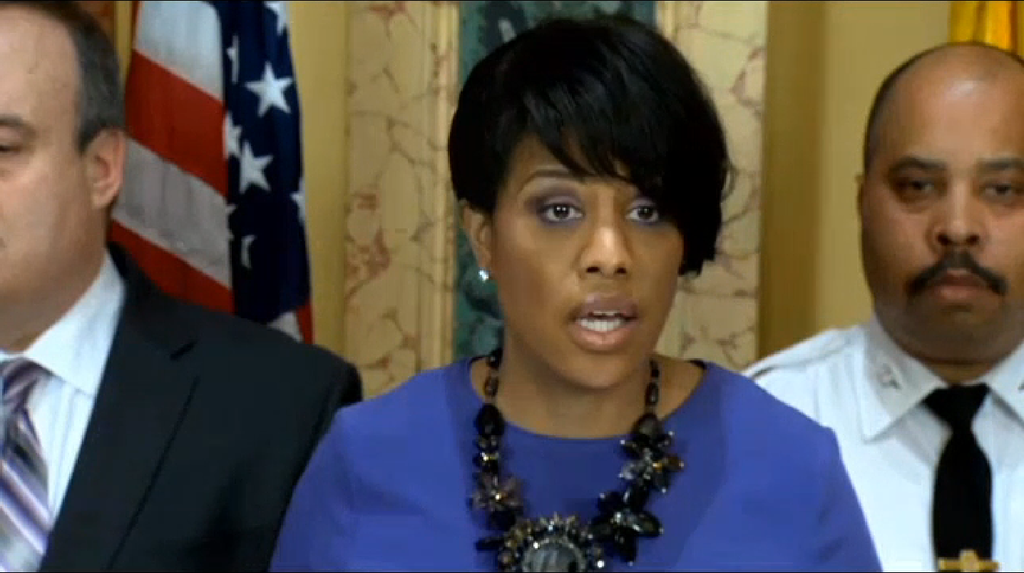 Baltimore Mayor Stephanie Rawlings-Blake told reporters on Sunday afternoon that officials are investigating the circumstances of Gray's fatal injuries.
"The questions that many of you have are the same questions we're asking," she said. "How was Mr. Gray injured? Were our proper protocols and procedures actually followed? What are the next steps?"
"Right now we're still collecting details…but I want our residents to know we will get the answers to these questions."
"I will ensure that we hold the right people accountable," she said.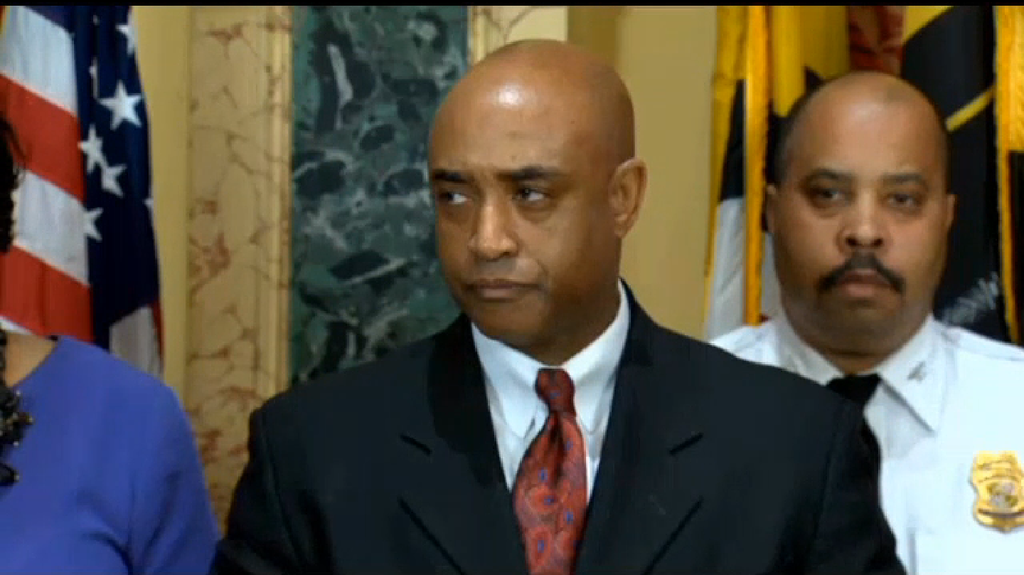 Baltimore Police Commissioner Anthony Batts promised transparency in the investigation.
"We will be transparent...we will be open," he said, pledging to establish a task force to probe the incident.
A statement from Baltimore's Fraternal Order of Police said officers also welcomed a thorough investigation.
Protesters gathered in front of Baltimore City Hall on Monday and called for the police officers involved in Gray's death to be fired and charged with first-degree murder.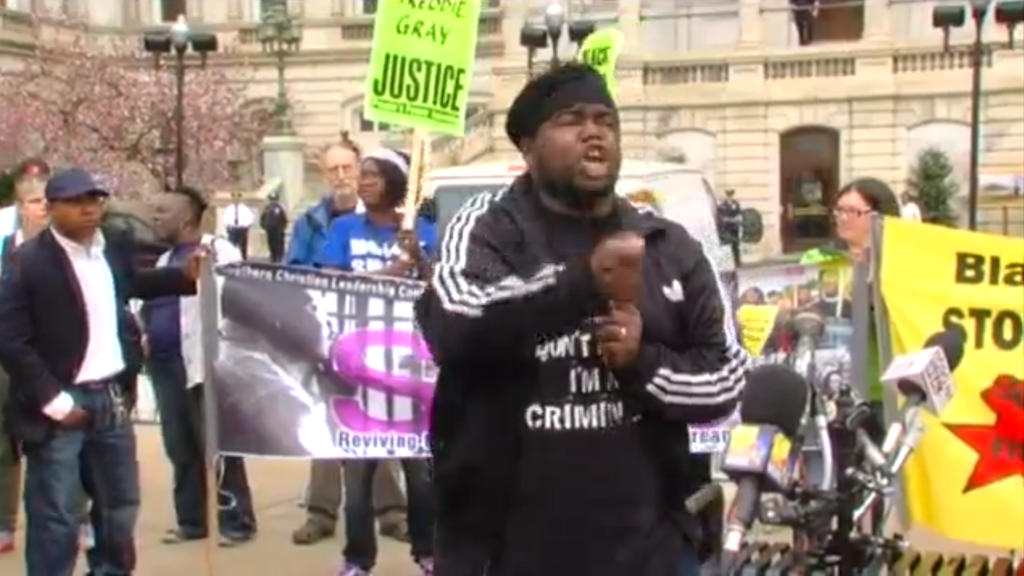 Images uploaded to social media Sunday showed protesters gathering outside police stations, angry over Gray's death.
Civil rights group Justice NYC released a statement on Sunday calling for protests over Gray's death.
"Enough is enough! Police brutality must end!" the group said on Facebook. "We call for immediate transparency from Baltimore Police and elected officials!"