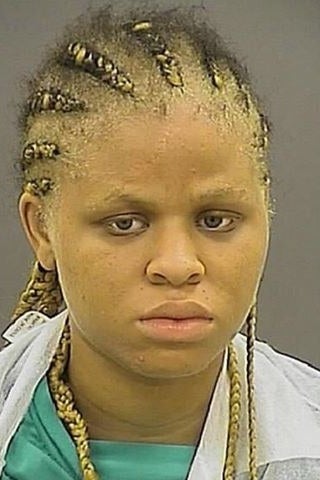 Police in Baltimore on Friday announced they had arrested two teens who the Baltimore Sun reported were alleged to have robbed a man at gunpoint, sprayed him with mace, and stabbed him — all while livestreaming video of the incident to Facebook.
Zannay Laws and Dakei Perry were arrested and charged on Thursday over the armed robbery which in broad daylight on Monday in a local park.

A 64-year-old man was sitting on park bench in Wyman Park Dell on the city's north side around 5 p.m. ET when he was surrounded by a group, the Baltimore Sun reported.

One person put a gun to the man's head, another sprayed him with mace, and a third stabbed him, according to the newspaper, with the group making off with the man's backpack, iPhone, and $60 in cash.
In charging documents seen by the Sun, police alleged Laws admitted to filming the robbery on her cellphone and livestreaming it to Facebook.
Police hinted that the brazen social media behavior led to the pair's arrest.
"Criminals do some crazy things," police spokesman T.J. Smith told the newspaper. "They record themselves committing crimes, and we thank them for it."
"We encourage the criminals to continue to record your acts, and encourage citizens to continue to send us information when you find the criminal wrongdoing on camera and on social media."

Laws and Perry were charged with attempted first degree murder, first and second degree assault, armed robbery, theft, reckless endangerment, and using a dangerous weapon with intent to injure.
Authorities are searching for two other suspects thought to have been involved in the robbery, police said in a Facebook post.
"Detectives have linked the suspects to numerous other robberies that have occurred in the area," police said.
Court records for Perry show he is also facing robbery and assault charges for a Sept. 7 incident, which the Baltimore Sun reported involved the choking and theft of a pizza delivery woman.