The Oregon Militia Wants You To Stop Sending Them Dildos, Thank You Very Much
All right, which one of you wise guys sent them a bag of dicks?!
Jon Ritzheimer, a member of the militia that's occupied a federal wildlife refuge in Oregon since Jan. 2, posted this video to Facebook on Monday, kindly asking people to stop sending him and his buddies dildos and other penis-related goods.
"We got an abundance of hate mail," Riztheimer says, standing over a pile of packages. "It was really mind-blowing to me that people would actually spend their money..."
"They spend and waste their money on all this hateful stuff to send out here to us, and buy this ridiculous stuff," he says, holding a long, presumably double-headed dildo. "It's really ridiculous."
Someone even sent the boys a bag of edible dicks.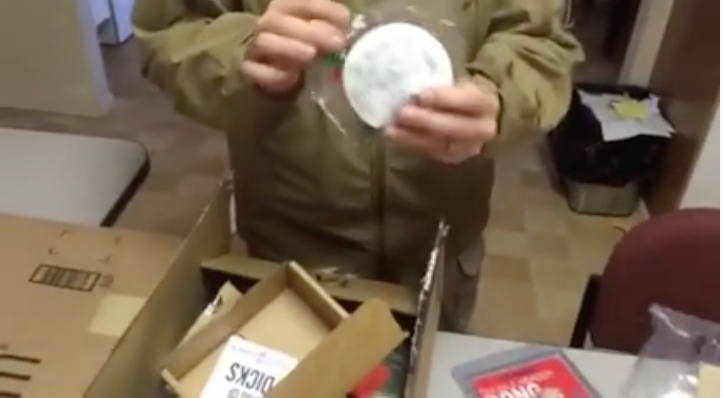 "Rather than going out and doing good they spend all their money on hate and hate and hate," he says, dramatically shoving the packages to the floor.
Militia leaders have called on supporters to send them supplies, including blankets, underwear, and cigarettes.
The full list of requested supplies did not include a request for sex toys or other phallus-shaped goods.