This is Julie Bishop, Australia's Foreign Minister. She's the first woman to hold the position.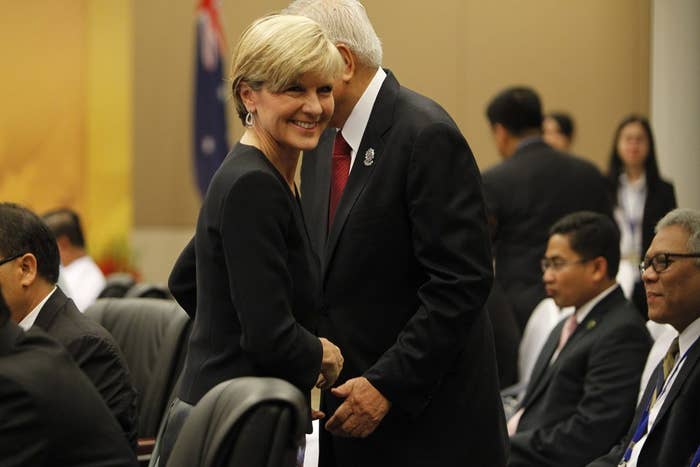 Her Twitter feed is normally a fairly dull affair, showing her traveling around the world and meeting with leaders and diplomats.
But late on Sunday night in Australia something seemingly innocent and yet totally amazing happened: Bishop appeared to discover she could change the keyboard on her iPhone.
It started when a woman on Twitter accused Bishop of arriving late to a plane, delaying her brother's takeoff. Bishop then surprised the woman by replying to the tweet and saying she was on time for the flight and wasn't to blame for the delay. When the woman apologized, Bishop let her know she wasn't mad the best way she knew how:
Just like when your mom or dad first learned how to use emoji, Bishop started going emoji-crazy: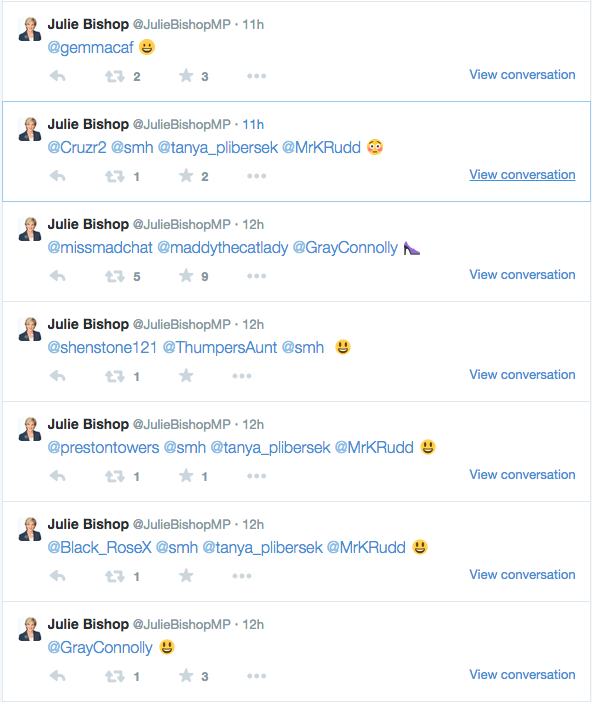 Her followers started to notice Bishop's sudden emoji extravaganza:
She even started taking requests for emoji stories:
Some people suggested an emoji conspiracy was afoot, and Bishop's tweets were actually the work of a staffer. But once more she turned to emoji to make things clear:
Exhausted from her emoji overload, Bishop eventually had to put the phone down:
We can only hope this marks the beginning of Julie Bishop using emoji to tackle the world's problems. Olé!