Austin Police Investigating After Cops Recorded Joking About Rape
"Go ahead and call the cops," an officer is heard saying. "They can't unrape you."
The police department in Austin, Texas, says it is investigating the behavior of two of its officers who were recorded on their dashboard camera joking about rape.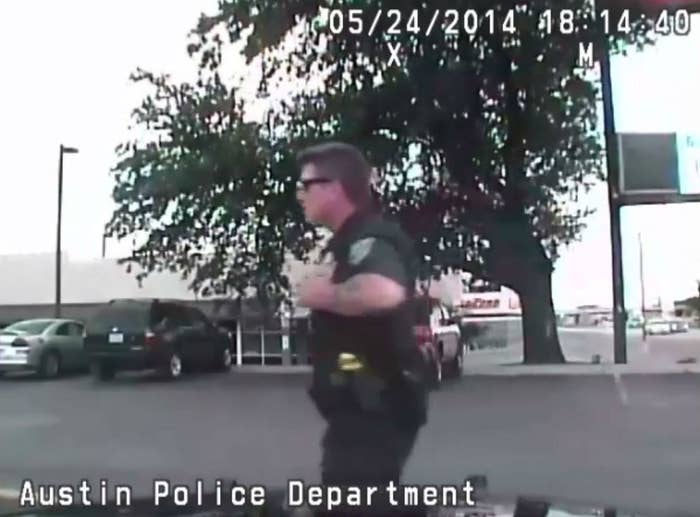 The video also features the pair, who the Austin Police Department has reportedly identified as Mark Lyttle and Michael Castillo, joking that they may begin to start ignoring crimes.
Officer 1: Either that, or, you'd think that because we'd turn a blind eye towards everything.
Officer 2: Or that.
Officer 1: Fuck it. Who cares?
Officer 2: Or that. It could be that.
Officer 1: "I want to report a robbery!" You probably deserved it.
The clip was released by a local attorney, Drew Gibbs, who said he obtained it as part of an investigation into a car crash.
In a statement to the media, the Austin Police Department verified the video.
The department said its investigation into the matter will include a "comprehensive audit of the involved officers' contact of victims of sexual assault to ensure the actions taken during the contacts meet the expectations of the Department, the public, and, most importantly, the victims."
The statement went on, "The comments made by the officers are contrary to the long-standing commitment of the Department to bring compassionate justice to sexual assault victims."
The president of the Austin Police Association, Wayne Vincent, told KXAN that he believed the officers should be sent to sensitivity training instead of being fired.
"I'm sure the officers will face consequences because of this, but at the end of the day we all would be embarrassed if everything we said was made public," Vincent said.