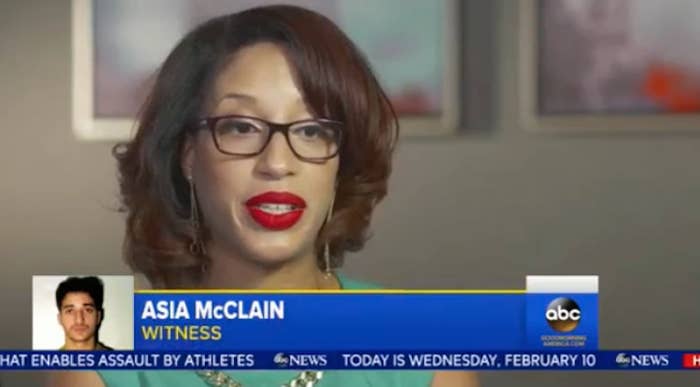 Asia McClain, the woman who says she was with Adnan Syed in Baltimore when prosecutors allege he killed his ex-girlfriend, said Wednesday that she can't say for certain whether or not the Serial subject is guilty of murder.
In her first televised interview, McClain told ABC's Good Morning America she decided to testify at Syed's post-conviction relief hearing at the Baltimore City Circuit Court last week to "set a good example for [her] children, [and leave] a legacy of integrity."

"By coming forward I hope I was able to provide enough information to the judge for him to be able to make a rational decision," she said. "Whatever that might be is in his hands."
Speaking to ABC, McClain repeated what she had told the court last week: that she remembers being with Syed on the January 1999 afternoon when prosecutors said he strangled Hae Min Lee.
"I was sitting in the library, bored to tears, and someone walked in that I knew," she said. "I asked him about his breakup with Hae. She was dating someone else. He just wanted her to be happy. He didn't seem to be disturbed or angry with her."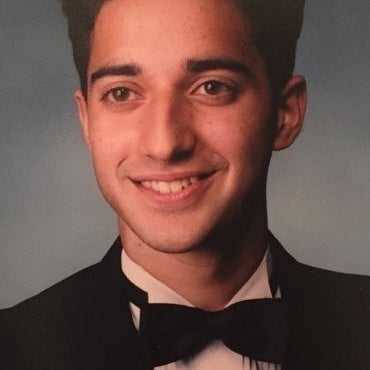 Syed's defense team argued last week that his original trial attorney, Cristina Gutierrez, provided "ineffective assistance of counsel" by not contacting McClain.
"At the end of the day, a mistake was made … not to talk to an alibi witness who could've turned this trial around," defense attorney C. Justin Brown told the court, according to the Baltimore Sun.

State attorneys countered this by contending that this was a tactical decision by Guitierrez and should not be considered grounds for a new trial.
McClain conceded to ABC that she could only testify to what she remembered, and was not able to say definitively whether Syed was guilty of murder.
"Do I think Adnan killed Hae? Honestly, I couldn't tell you," she said.

The five-day post-conviction relief hearing, initially scheduled to last three days, ended Tuesday.
There is no timeline for when Judge Martin P. Welch will issue his decision, but whether or not he chooses to grant Syed a new trial it's expected an appeal will follow.