Arrests As Police Clash With Anti-Tory Protesters In London After Election
A war memorial in central London was vandalised during the protests against prime minister David Cameron's surprise election win. This post has been updated with the new number of arrests.
The Metropolitan police announced on Sunday morning that 15 people were arrested during the protest near Downing Street.
Twelve people were arrested on suspicion of violent disorder and three for assault on police.
A police statement said the youngest arrest was a 16-year-old boy.
Of the 15 people arrested, 14 have been bailed to return to London police stations in early July.
A 24-year-old man remains in custody having been arrested on suspicion of assault on police.
British police arrested at least four people Saturday during "unplanned" protests in London against the surprise election victory of Prime Minister David Cameron's Conservative Party, Scotland Yard said.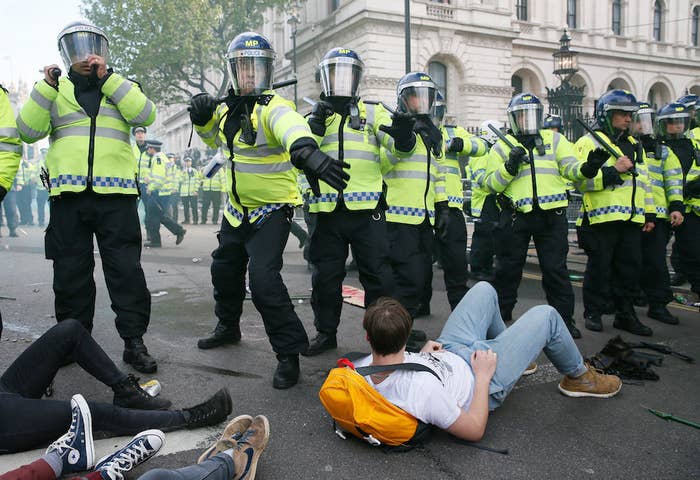 Anti-Tory protesters descended on Downing Street in central London after the Conservatives shocked pollsters by securing a parliamentary majority during the general election on Thursday.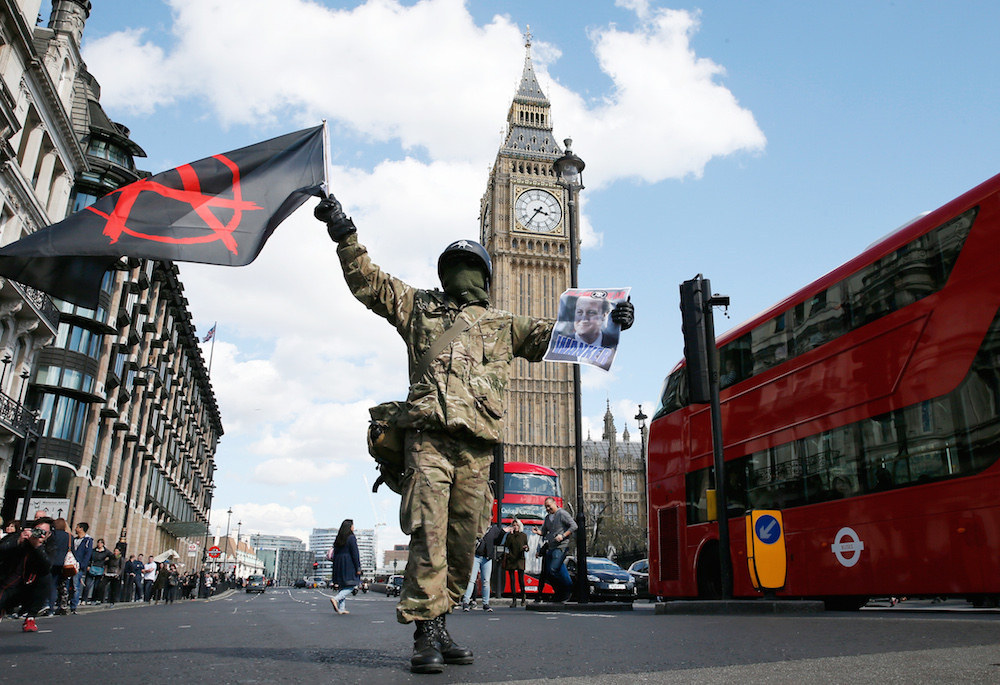 Many demonstrators held placards signaling their opposition to Cameron's economic austerity policies.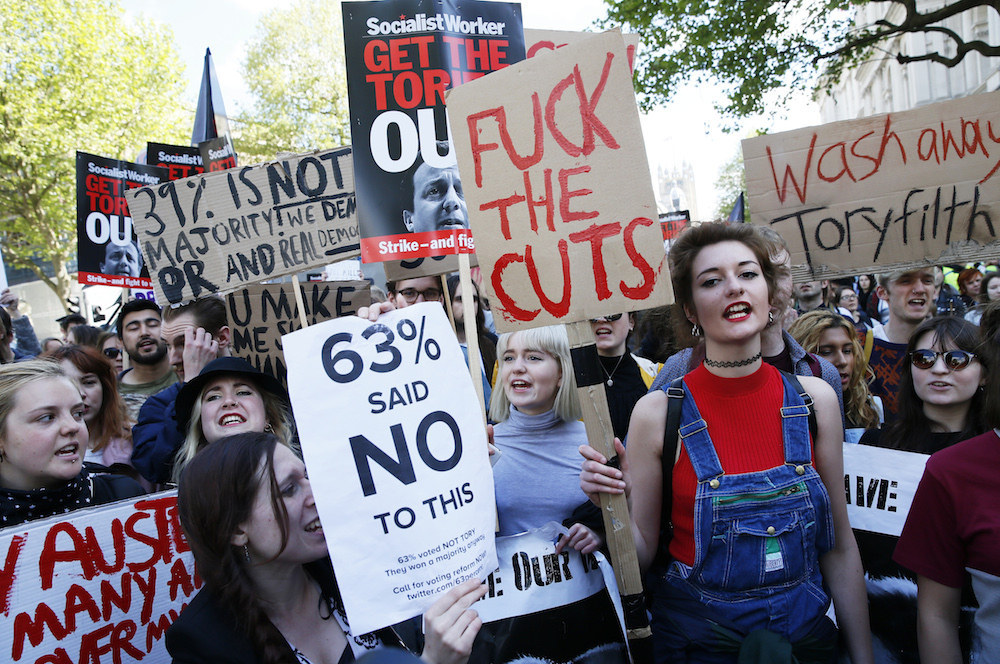 Clashes between demonstrators and police broke out, with four people arrested for a variety of public order offenses, according to Scotland Yard.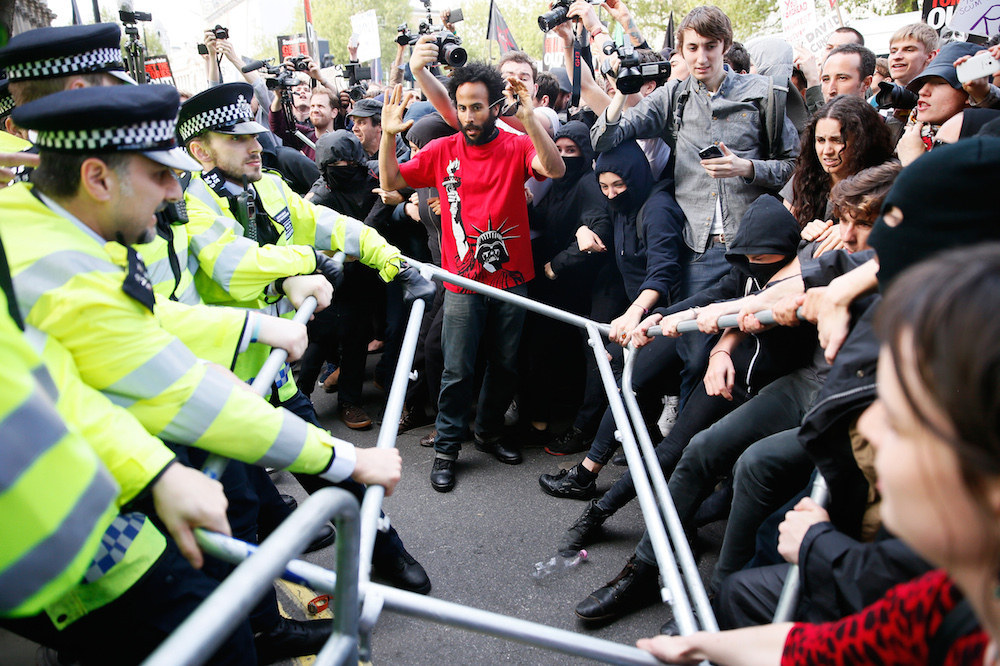 As smoke bombs detonated, police armed themselves with batons to quell the unrest.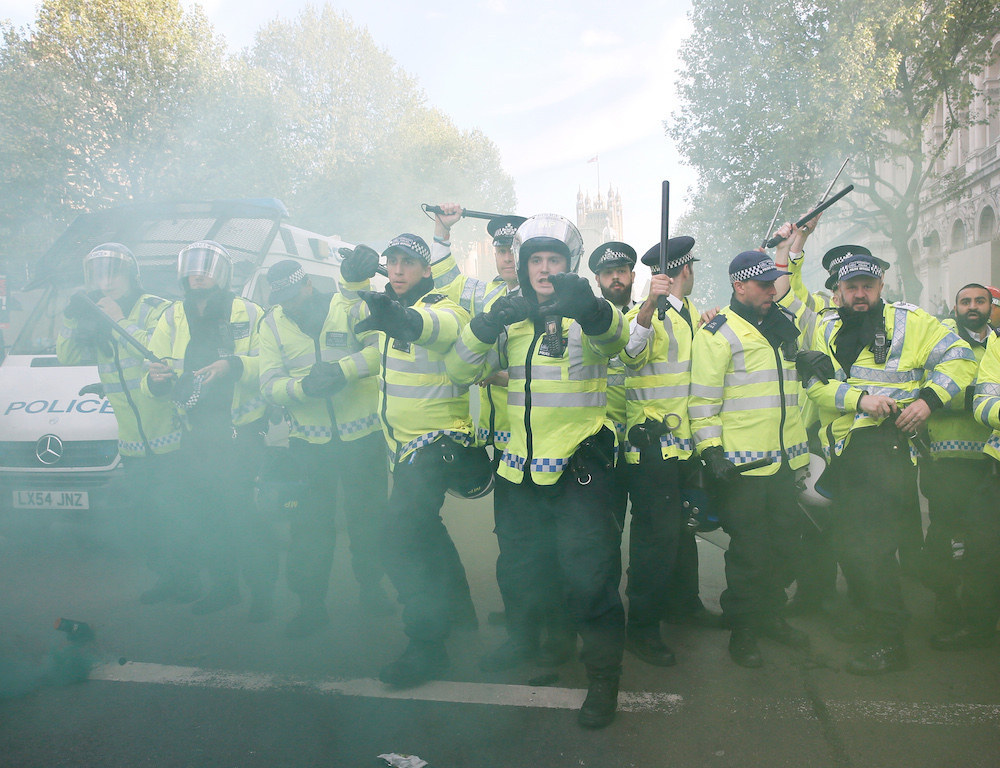 One police officer suffered a suspected dislocated shoulder during the melee, while a police staff member suffered a cut lip after being hit with an object, according to authorities.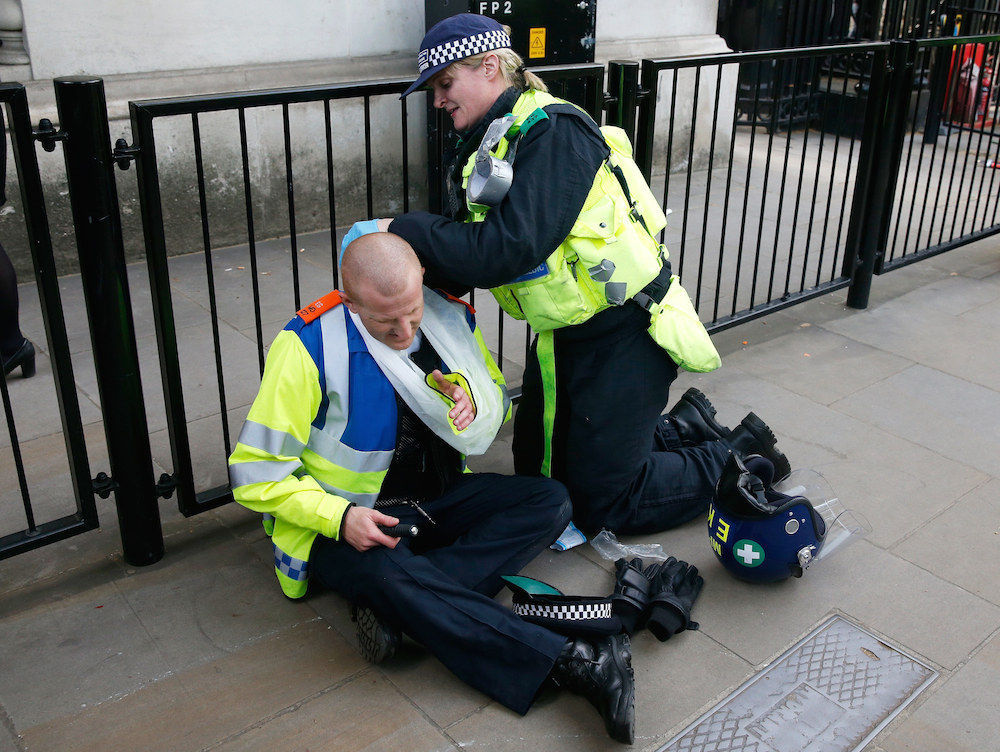 No members of the public were reported injured, police said.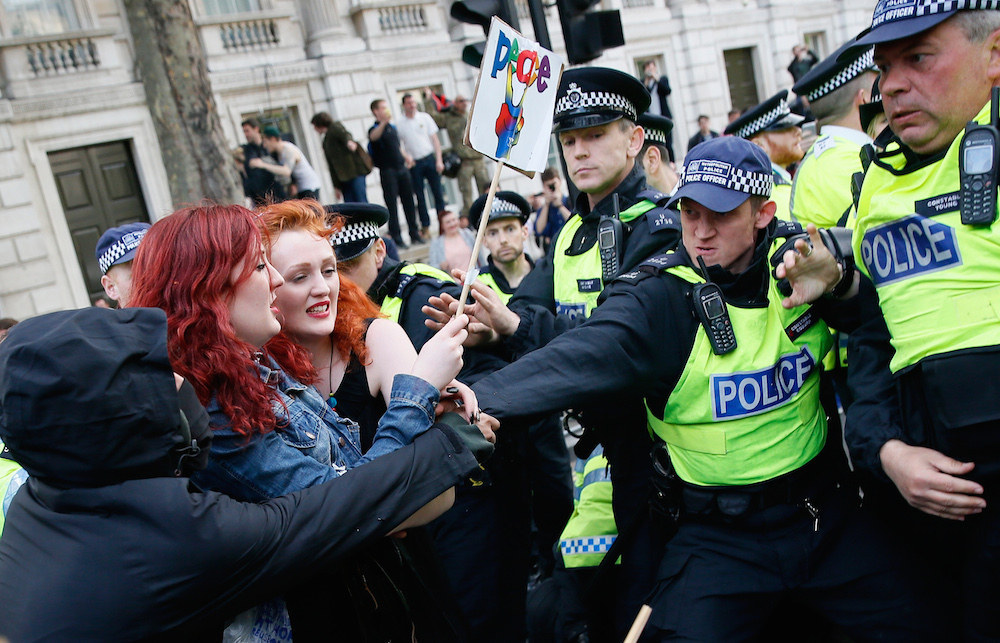 Police said they were investigating "criminal damage" to the Women's War Memorial in Whitehall, with photos showing the words "Fuck Tory Scum" spray painted on to the memorial.
Protesters threw bottles, cans, as well as a bicycle at police during the unrest, according to a Reuters reporter on scene, who estimated several hundred people took part in the demonstration.