Man Arrested After Threatening Manhattan Apple Store With Samurai Sword
Two off-duty cops managed to restrain the man before anyone could be injured.
A man was arrested in New York City on Friday after allegedly menacing customers with a Samurai sword inside the flagship Apple Store in Manhattan.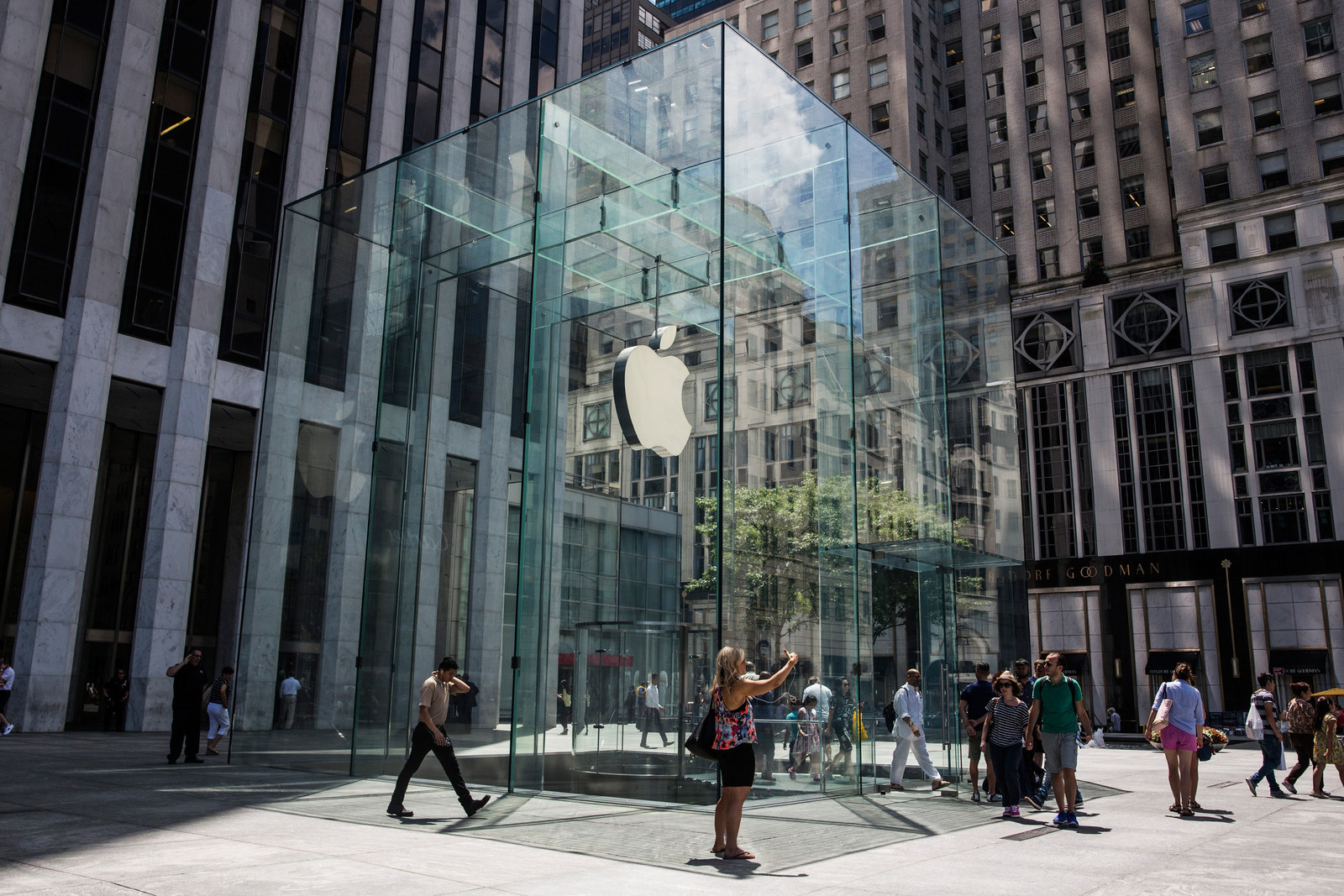 Video posted on Twitter showed the man wearing a hat and sunglasses descending the spiral staircase in the underground store on Fifth Avenue and 59th Street.
"Oh, shit," someone can be heard saying after he strikes his sword against the glass elevator shaft and moves down the stairs.
An NYPD spokesperson told BuzzFeed News police were called to the store around 3.45 p.m. ET.
Luis Apolo, 18, told Gothamist he was visiting the store when he heard the man begin yelling at an employee before taking out the sword and start swinging.

Apolo said the man tried to stab himself while on the stairs.
"He got on his knees and started counting up from one to ten, and then people started backing up, fearing he had a bomb," he told the website.
Two off-duty police officers working for Apple as security guards detained the man, who was then taken into custody, the NYPD spokesperson said.
A picture shared on Twitter shows police handcuffing a man outside the store.
The NYPD identified the man as Hsu Chien, 30, and said he was taken to hospital in a stable condition for evaluation.
Chien was charged with menacing, as well as criminal possession of a weapon.
No customers or staff were injured in the incident, police said.
The Fifth Avenue shop sits at the south-east corner of Central Park and is a popular site for tourists and New York locals alike.