On Saturday, Mack Horton won Australia's first gold medal at the Rio Olympics in the men's 400-meter freestyle.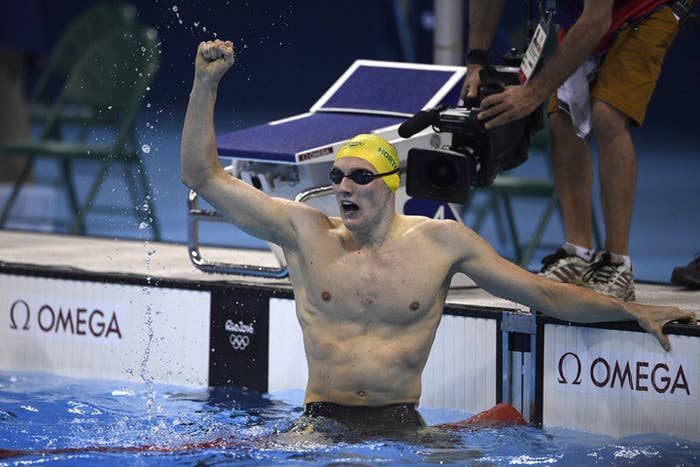 However, the 20-year-old swimmer's win came after some juicy DRAMA in the pool.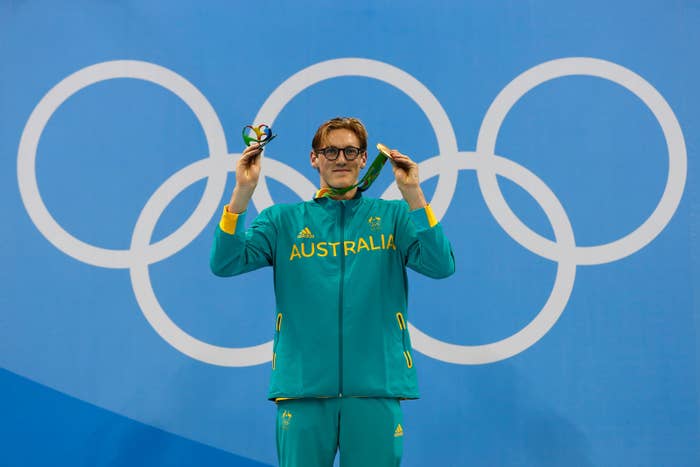 There has been some serious bad blood between him and Sun Yang, the Chinese swimmer who won silver in the final.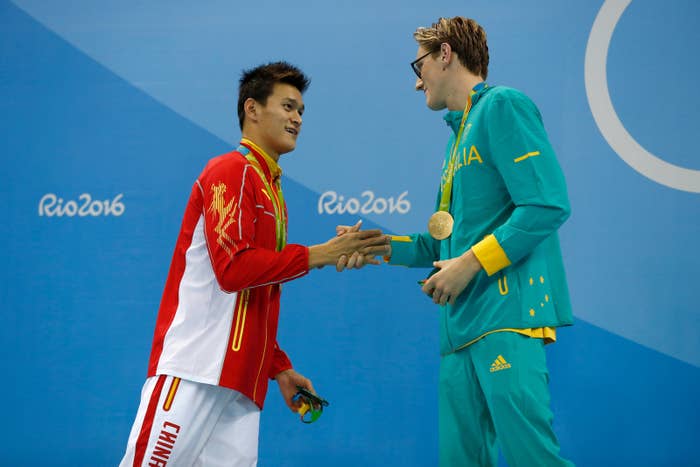 At a training session earlier in the week, Horton accused Sun of splashing water in his face on purpose. "I didn't respond because I don't have time for drug cheats," the Aussie told media.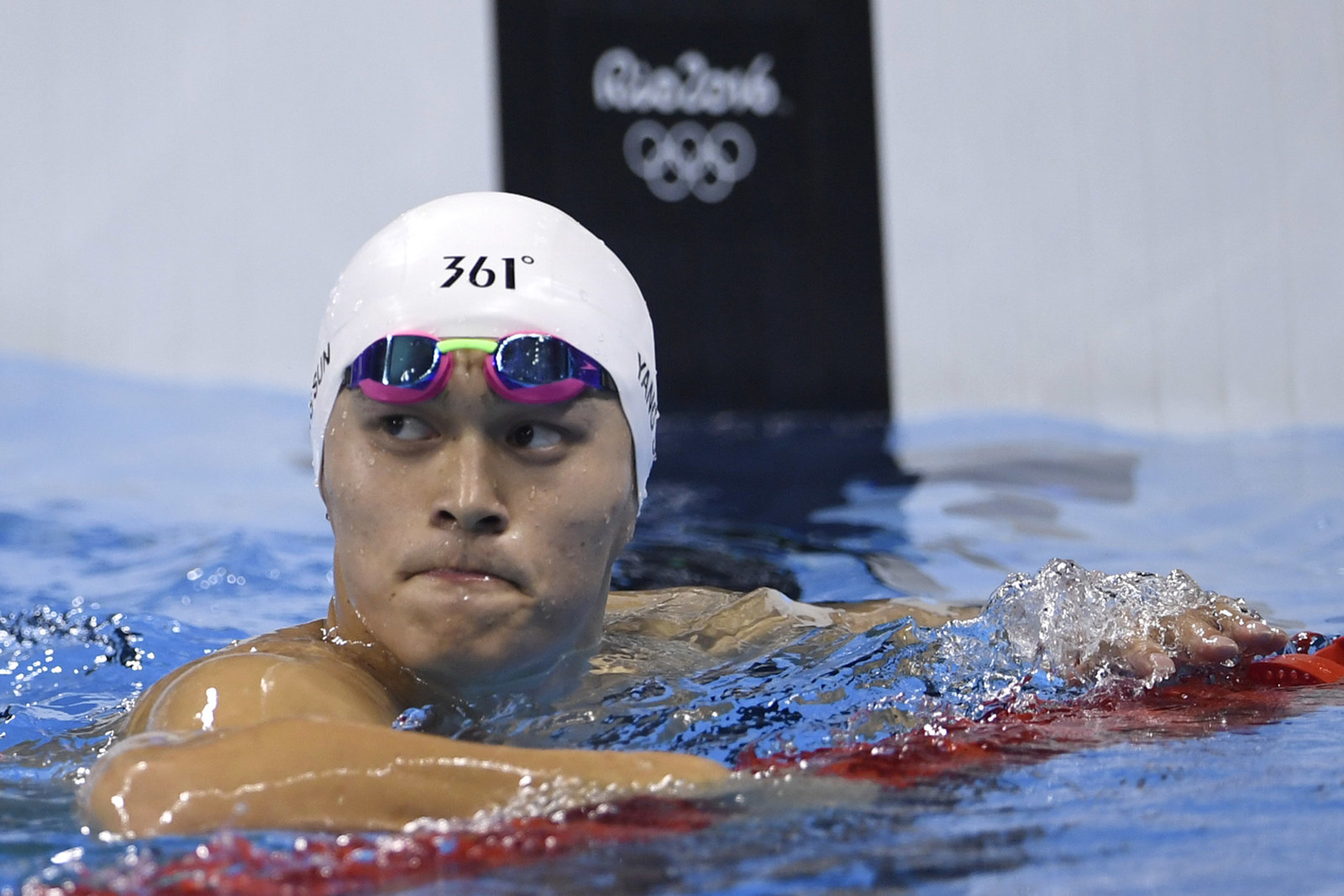 In 2014, Sun was handed a three-month suspension from swimming after testing positive for a banned substance.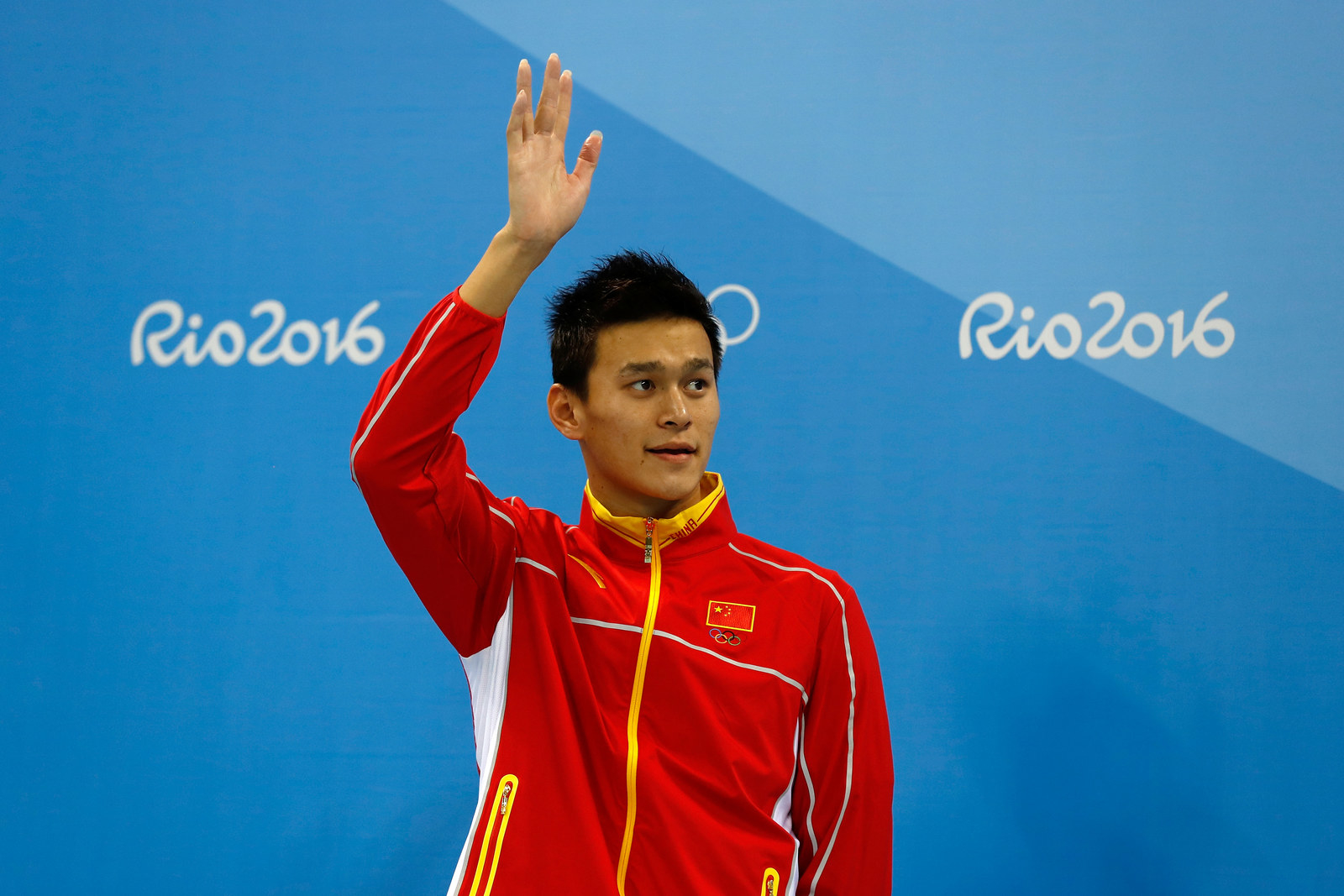 After Saturday's final, Horton told reporters his victory was "definitely" a win for "the good guys."
"I used the words drug cheat because he tested positive ... I just have a problem with athletes who have tested positive and are still competing," he said.
Sun also defended himself to media. "I don't care too much what the Australian athlete says ... I'm clean; I've done everything it takes to prove I'm clean," he said.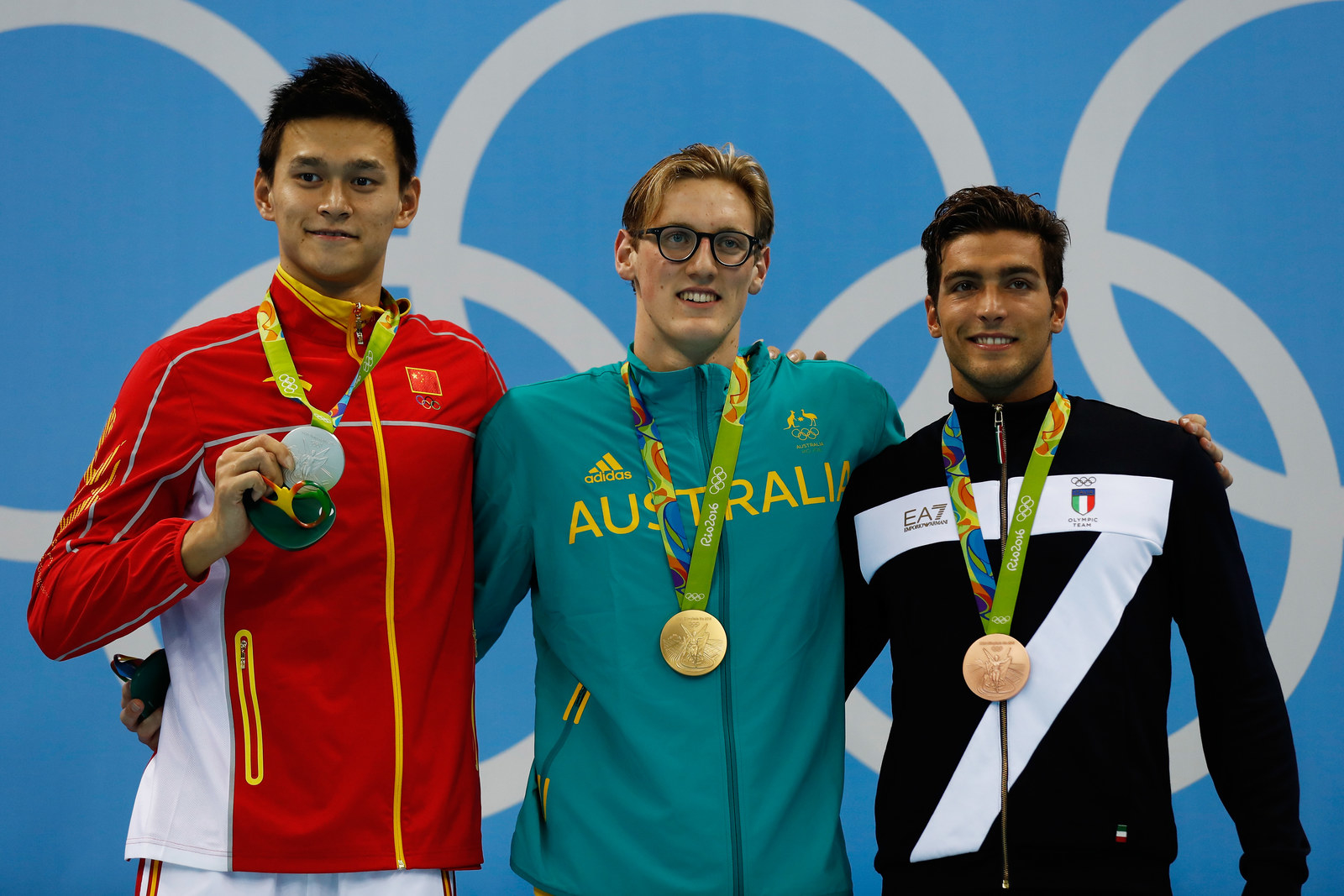 Soon, though, Sun's angry fans began inundating Horton's Instagram account with angry comments calling on him to #ApologizeToSunYang.
"YOU ARE A LOSER AND YOU ARE THE SHAME OF AUSTRALIA," read one comment, while others simply used emojis to call Horton a 💩 and a 🐍.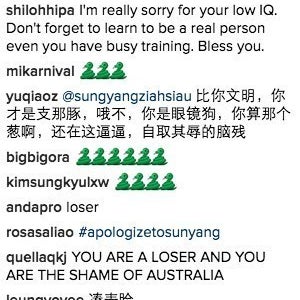 Within a matter of hours, EVERY SINGLE ONE of Horton's Instagram pictures had a litany of toxic comments.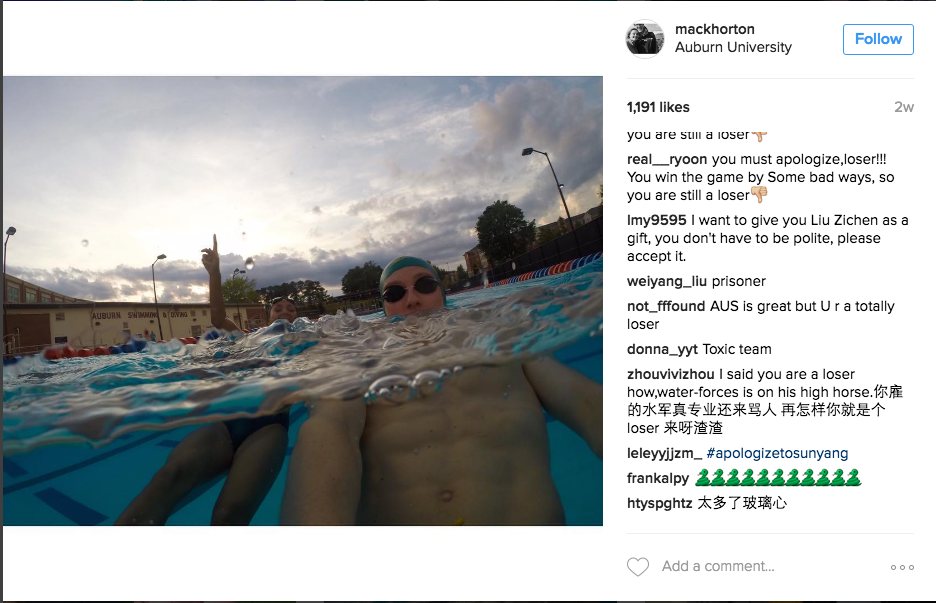 Even this innocent photo of a car four-wheel driving was not safe from the 🐍, 💩, and (randomly) 🍑 emojis.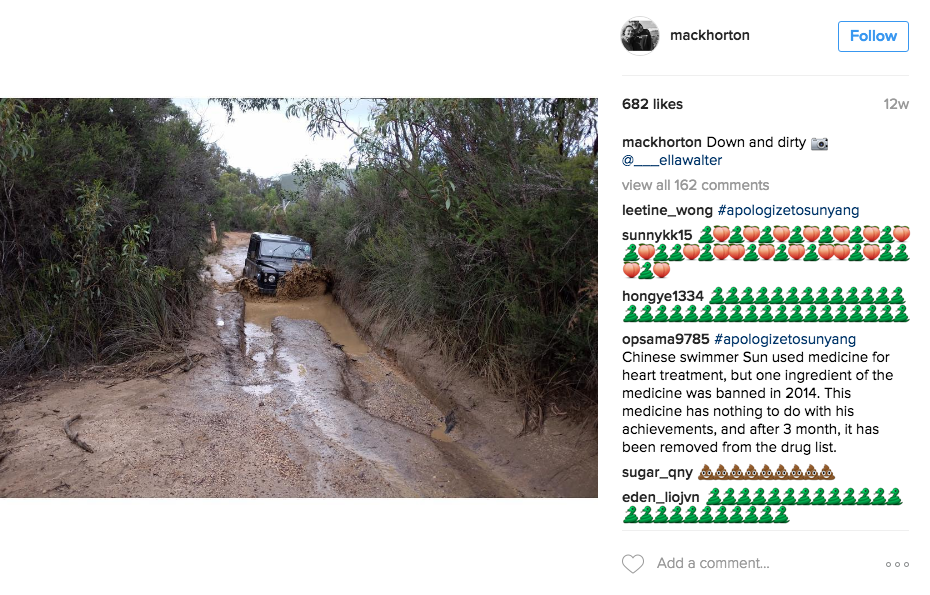 Horton wasn't safe on Twitter or Facebook, either, as #ApologizeToSunYang soon began trending.
Horton hasn't yet responded on social media to any of his critics.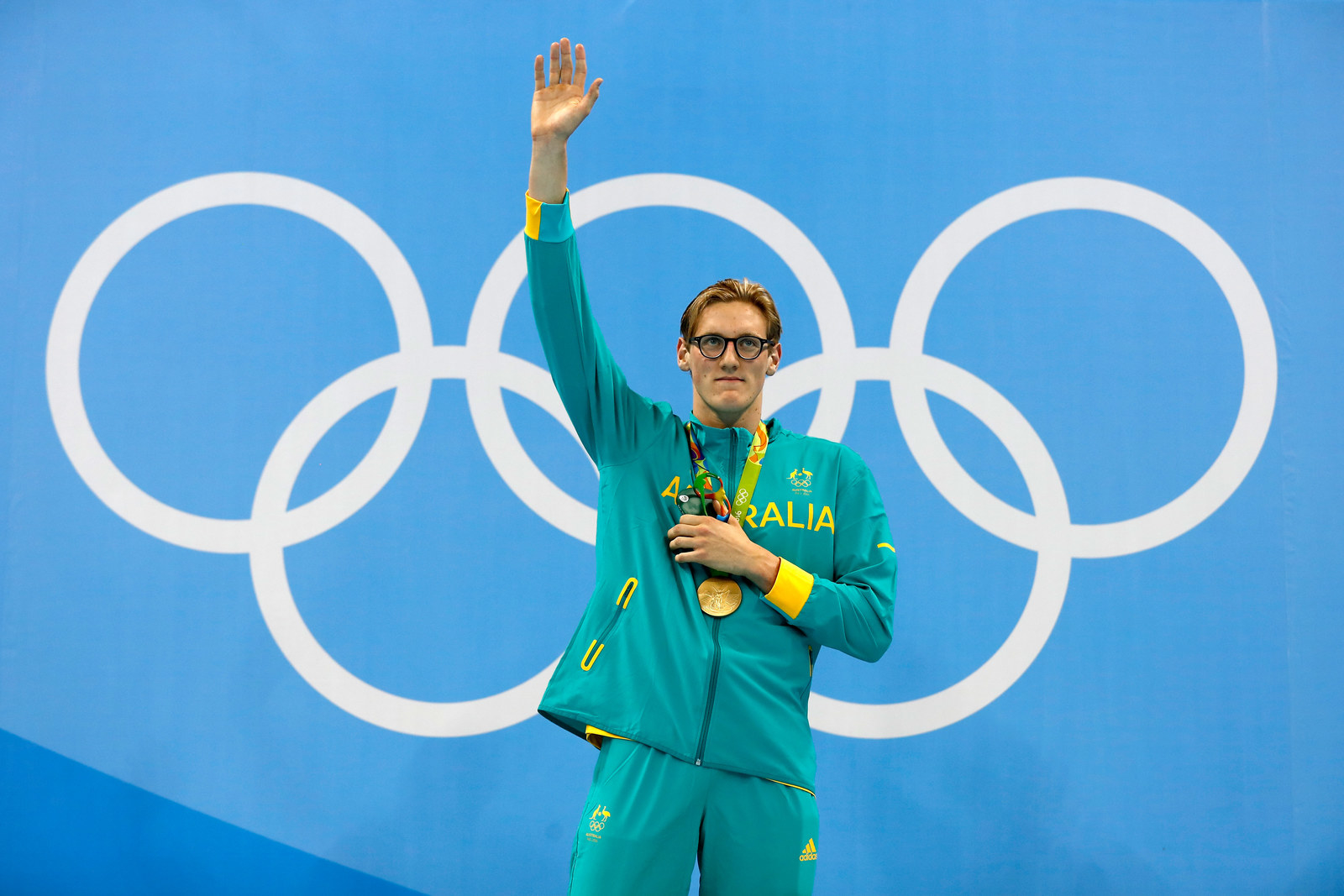 UPDATE: The drama is INTENSIFYING!!! China has demanded an official apology for what they called a "malicious personal attack," the Australian Broadcasting Corporation reported.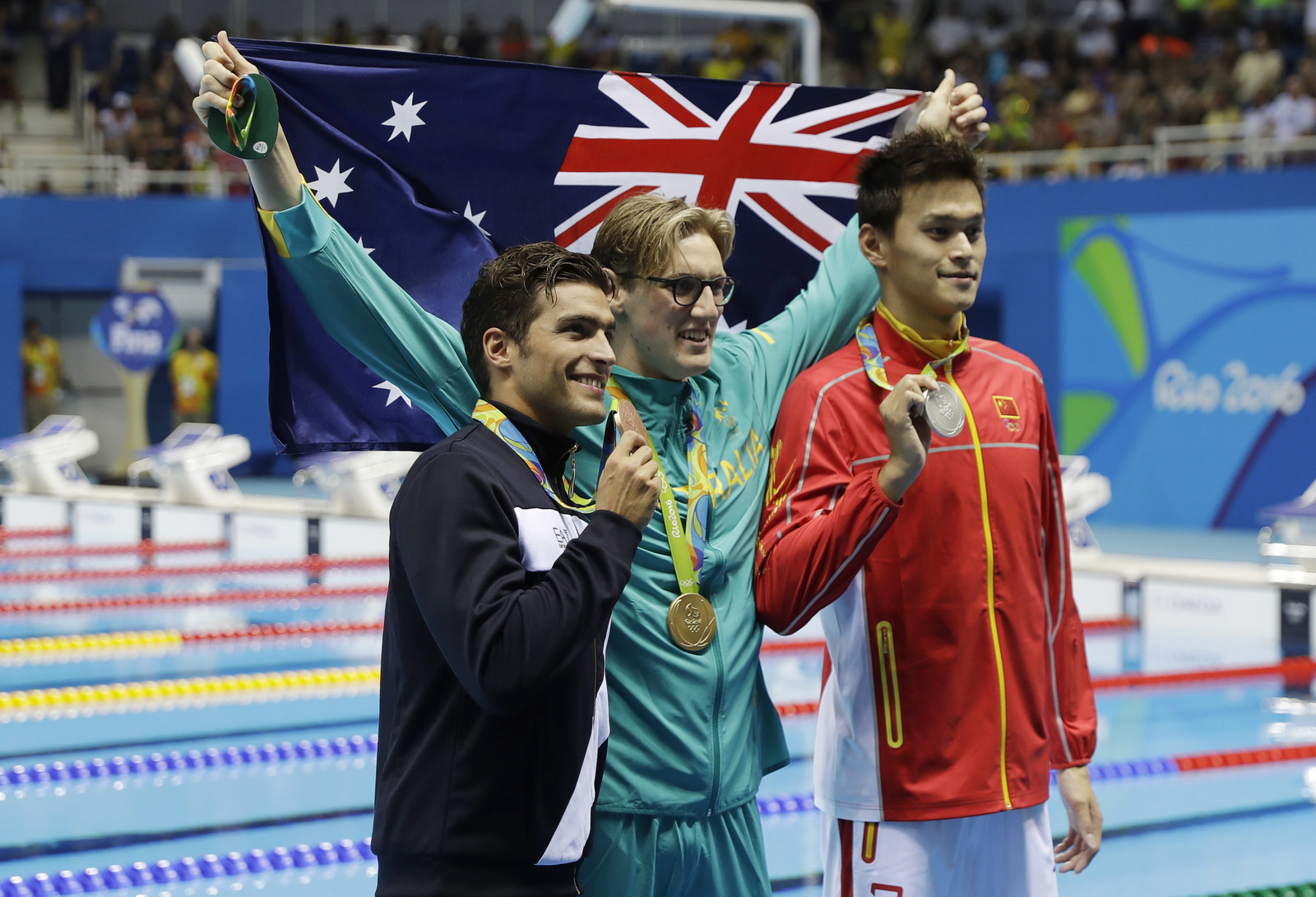 "We have been noticing what has been said in the past two days by Horton, who launched a malicious personal attack [on Chinese swimmers]," team manager Xu Qi told China's Xinhua news agency.
"We think his inappropriate words greatly hurt the feelings between Chinese and Australian swimmers. It is proof of a lack of good manners and upbringing.
"We strongly demand an apology from this swimmer."
China's Global Times also published a piece calling Australia "a country at the fringes of civilization" and mocking its history as an "offshore prison."

Horton has also now locked down his Instagram and deleted all comments. 🙊