Russians Protest Ukraine's Revolution On Anniversary Of Kiev Uprising
It's been a year since Ukraine's former president was toppled from power — and these Putin loyalists aren't happy about it.
As Ukrainians prepared to mark one year since former president Viktor Yanukovych was toppled from power, thousands of Russians gathered in Moscow Saturday to decry the uprising.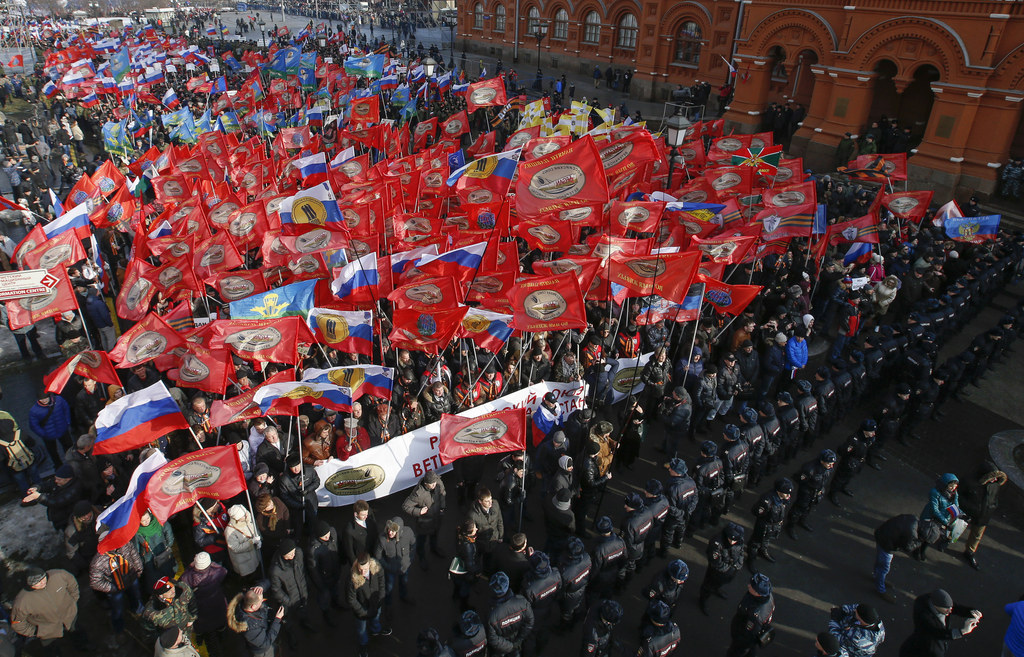 Moscow's "Anti-Maidan" rally was named for the Kiev square that became synonymous with the pro-Western uprising against Yanukovych and his government.
"Maidan is a festival of death ... Maidan is the concentration of everything anti-Russian," organizers shouted from the protest stage, affording to Agence France-Presse.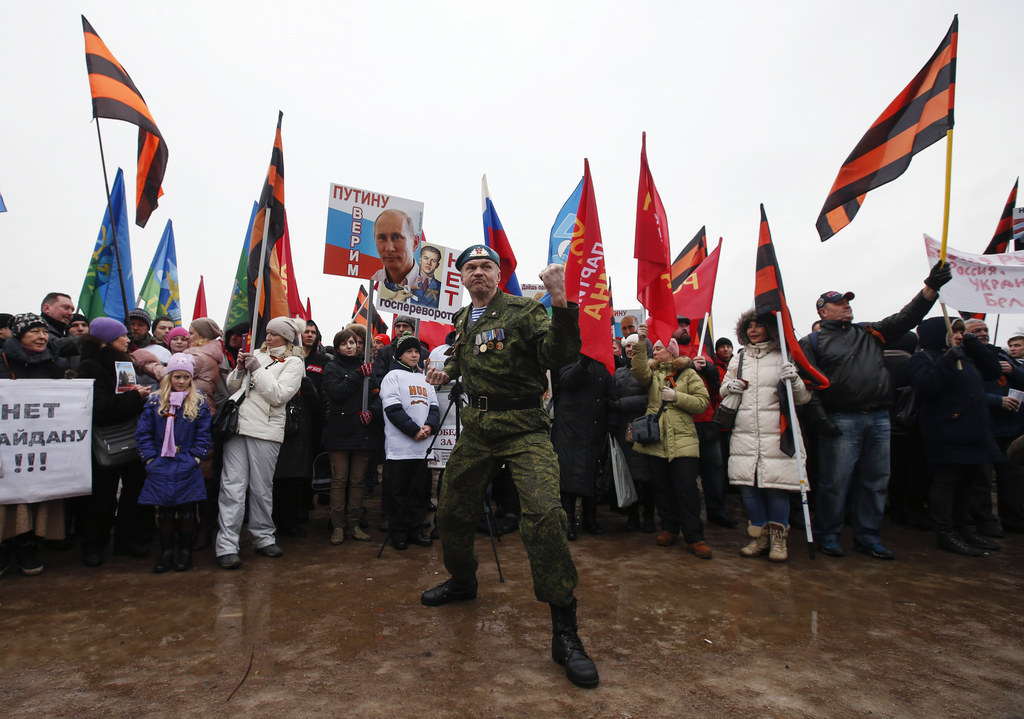 These demonstrators, wearing orange ribbons of St. George to symbolize Russian military might, held a banner reading, "One year anniversary of Maidan. We will not forget, will not forgive".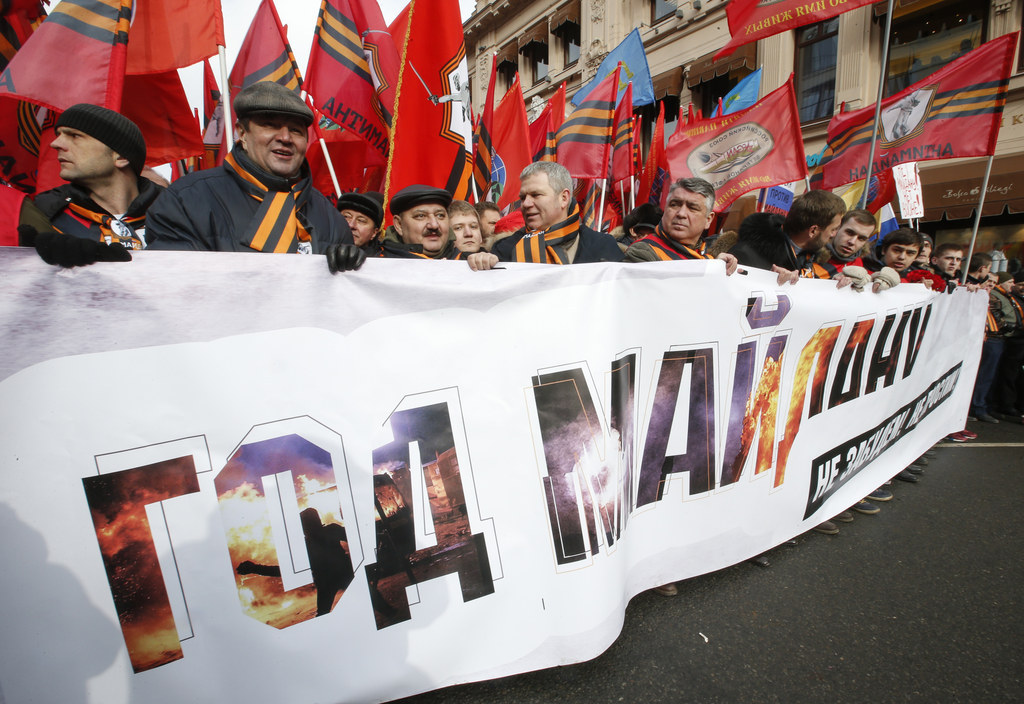 A similar rally was also held in St. Petersburg. "No to Maidan in St.Petersburg and in Russia," reads the banner of the woman with her hands raised.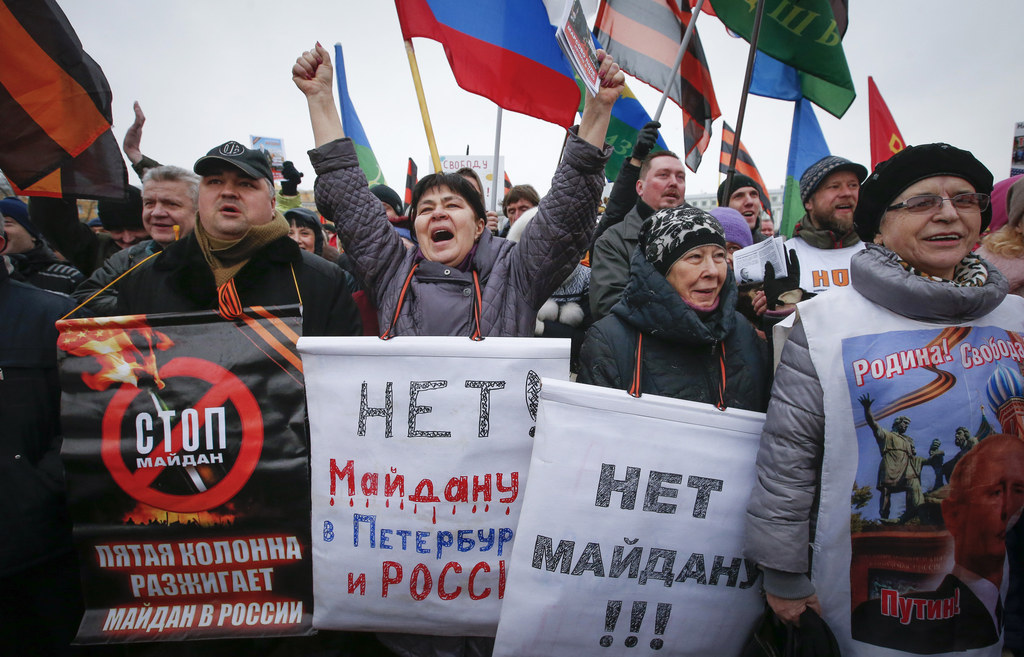 Some of those attending the protest wore historical Russian military uniforms.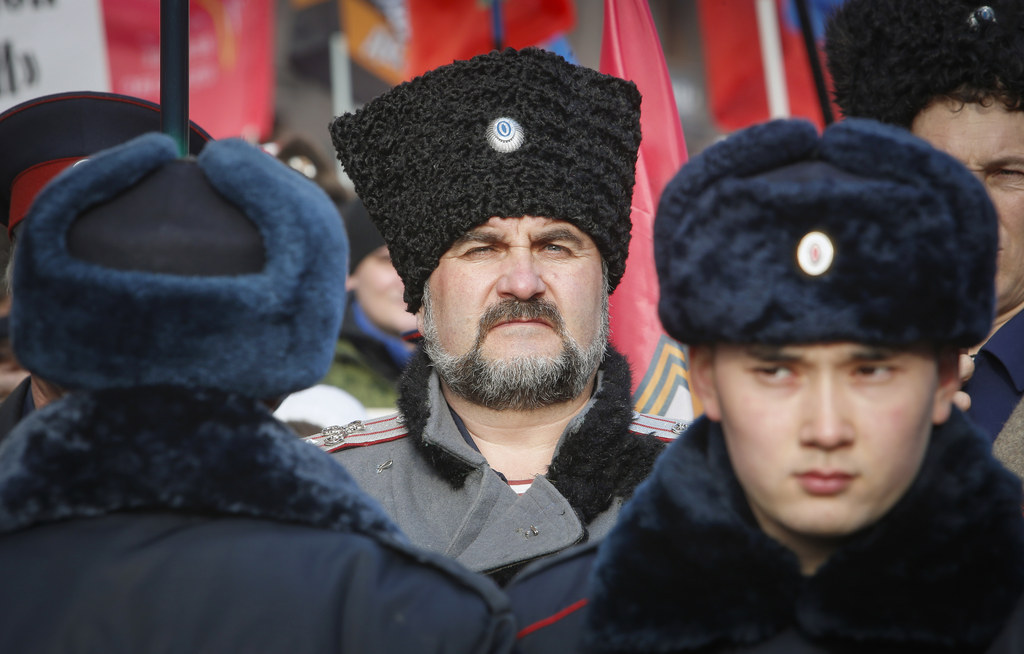 Among those attending was far-right politician Oleg Tsarev, pictured right, and the leader of the Night Wolves motorcycle club, Alexander Zaldostanov.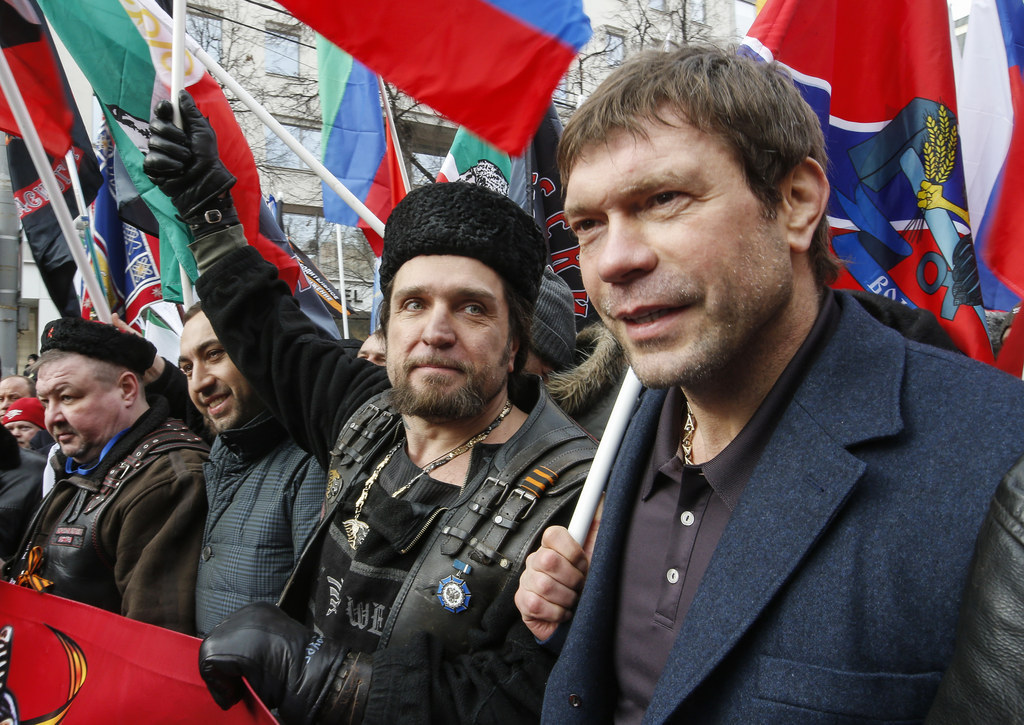 Although the West blames Russia for lending military and financial support to the rebels in eastern Ukraine, these protesters held signs saying "I Support Putin."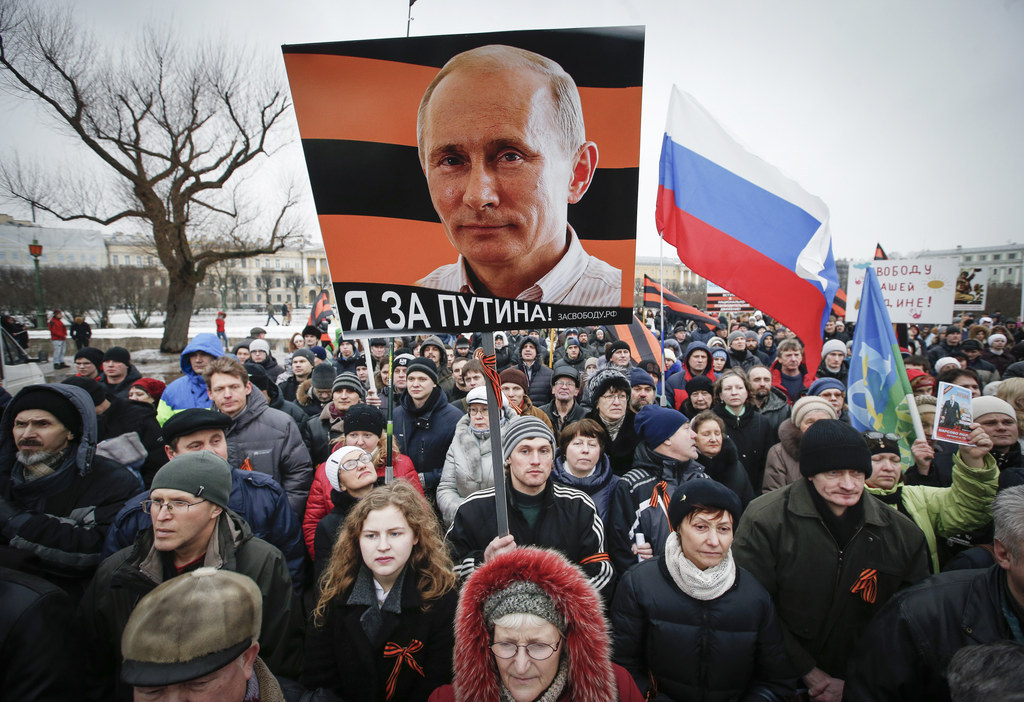 The protests came as the top U.S. and U.K. diplomats met in London to discuss imposing further sanctions against Russia, whose economy has already been battered by previous sanctions and tumbling oil prices.