This Protest Against Beyoncé Over Her Halftime Show Was Sad AF
♫ You know you that bitch when you cause all this conversation. ♫
Remember when Beyoncé performed the other week at the Super Bowl and blew all of us — especially Coldplay's Chris Martin — away with her greatness?
Well, some people (read: not that many people) were pissed that her halftime performance of her new black pride anthem "Formation" featured backup dancers dressed as black panther members.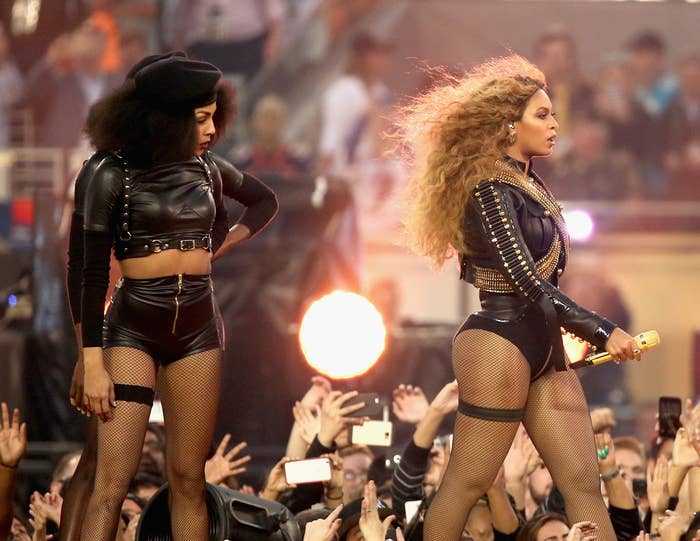 Even former New York City Mayor Rudy Giuliani popped up on Fox News to accuse Bey of attacking police officers.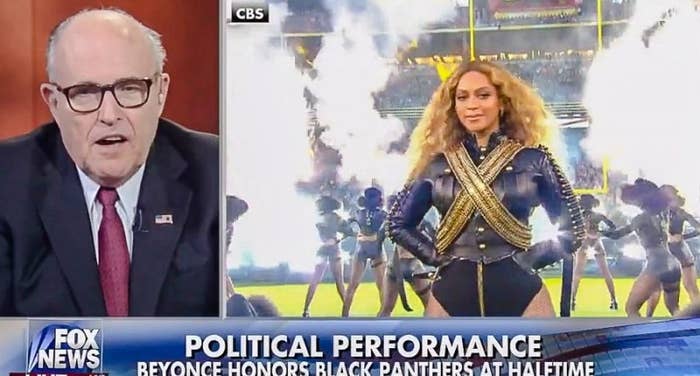 Soon, a protest against Beyoncé was organized by police advocacy group "Proud of the Blues" for Tuesday morning outside the NFL's New York City headquarters.
"Are you offended as an American that Beyoncé pulled her race-baiting stunt at the Superbowl?" the protest description on Eventbrite.com read. "Do you agree that it was a slap in the face to law enforcement? Do you agree that the Black Panthers was/is a hate group which should not be glorified? Come and let's stand together. Let's tell the NFL we don't want hate speech & racism at the Superbowl ever again!"
News of the impending anti-Beyoncé protest made something of a splash: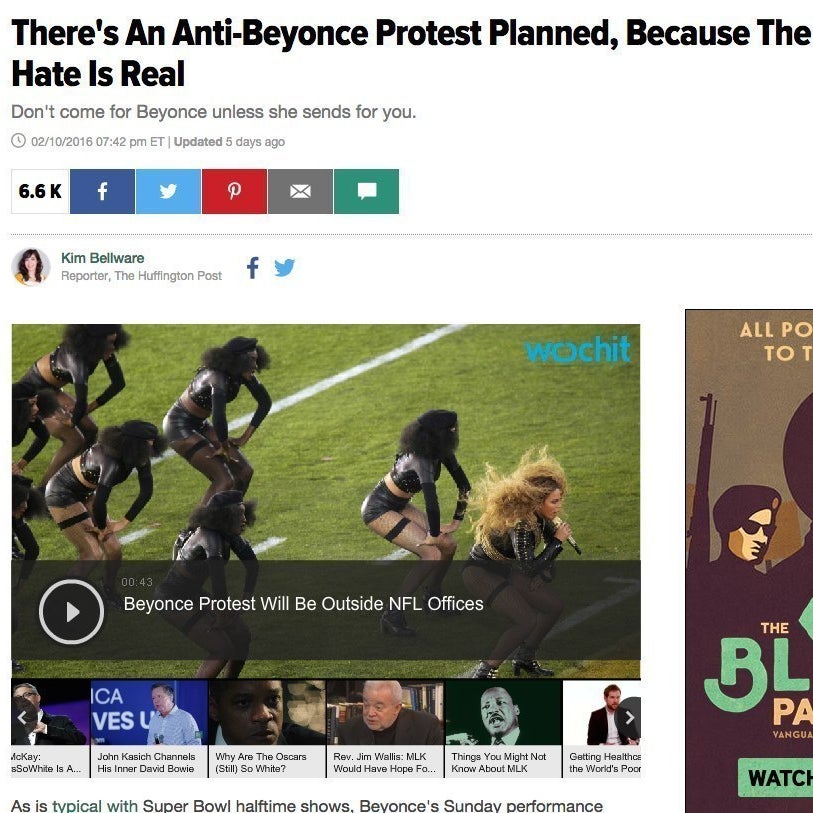 Well, Tuesday morning came and went, and here was the turn out: