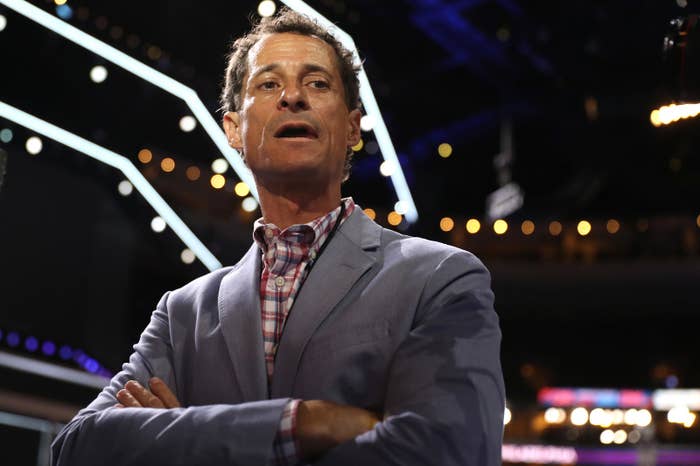 Child welfare workers have launched an investigation into Anthony Weiner, days after the disgraced former congressman and his wife separated following yet another sexting scandal.
The New York Post first reported Wednesday that investigators with the New York City Administration for Children's Services (ACS) visited Weiner's apartment on Tuesday, citing a government source and worker at the apartment building.
Weiner later confirmed to the New York Times that the child welfare agency opened an investigation into his treatment of his 4-year-old son, Jordan. He previously denied he was the subject of a probe.

"Crazy if you ask me," Weiner told the paper.

The investigation comes after the Post on Sunday published a series of chats and photos between Weiner and an anonymous woman, including one picture that appeared to show the congressman lying on his bed in his underwear with his young son next to him.
"Someone just climbed into my bed," Weiner reportedly wrote.
"Really?" the woman responded. "You do realize you can see you[ r ] Weiner in that pic??"
On Monday, Weiner's wife, Hillary Clinton aide Huma Abedin, announced she was separating from her husband.
In a statement to BuzzFeed News, an ACS spokesperson would not confirm whether an investigation had been launched:
In order to protect children and their privacy, ACS does not comment on specific cases or allegations of child maltreatment, regardless of whether or not allegations have been reported, are being investigated, or have not resulted in an investigation.
Weiner, who resigned from Congress in 2011 after he was caught sending explicit photos of himself to women on social media, had his 2013 run for New York City mayor derailed when more sexts emerged.