Chickens allegedly bound for the restaurant chain Chick-fil-A have been filmed being kicked by workers and scalded alive with boiling water – the latest incident of animal welfare activists controversially using hidden cameras to expose cruelty.
The group Mercy For Animals released footage secretly recorded between January and April of this year by members posing as employees of a chicken factory farm in Puckett, Mississippi, and a slaughterhouse in Chattanooga, Tennessee.
In the video posted online, workers at the factory farm can be seen throwing chickens into transport crates, crushing the wings of some of the birds.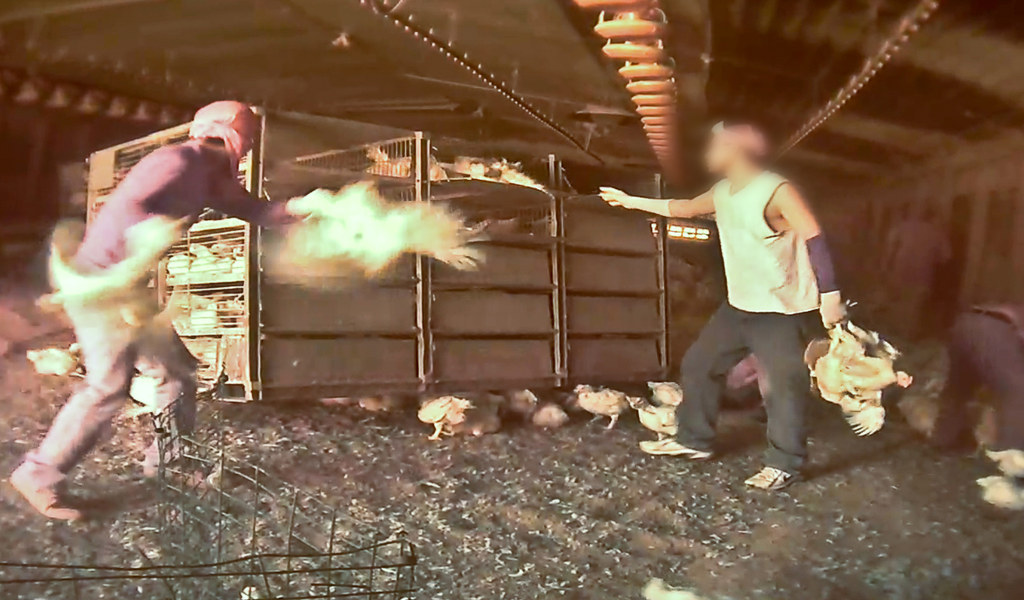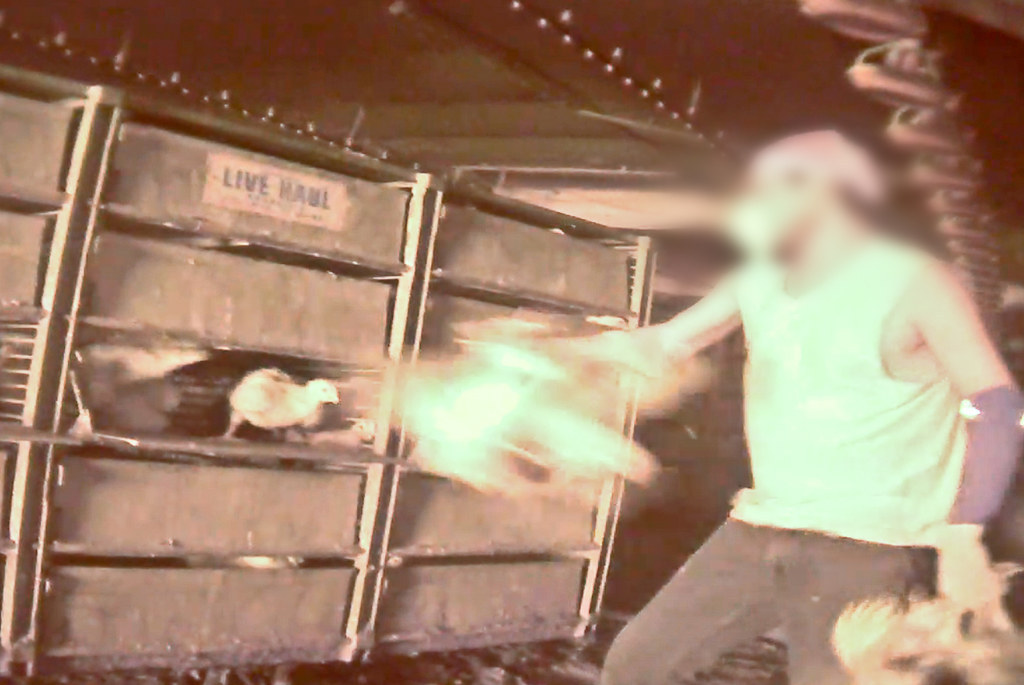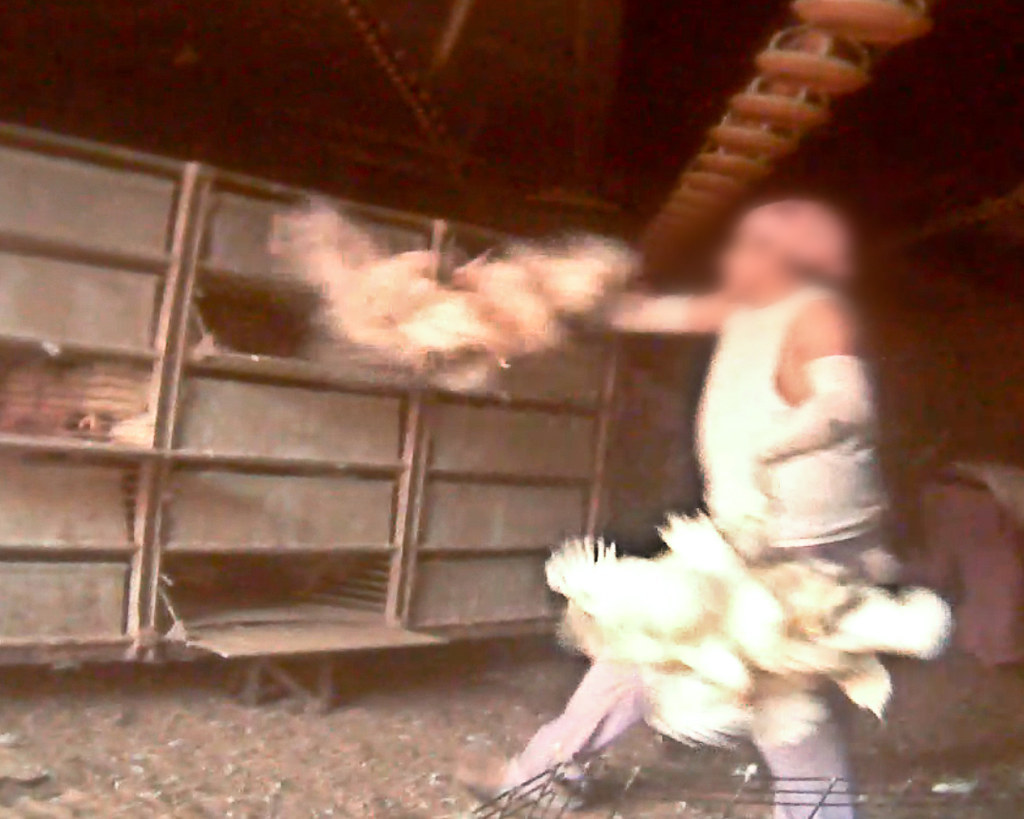 Other birds are shown with leg deformities that the activists say are the result of hormones designed to produce larger birds more quickly.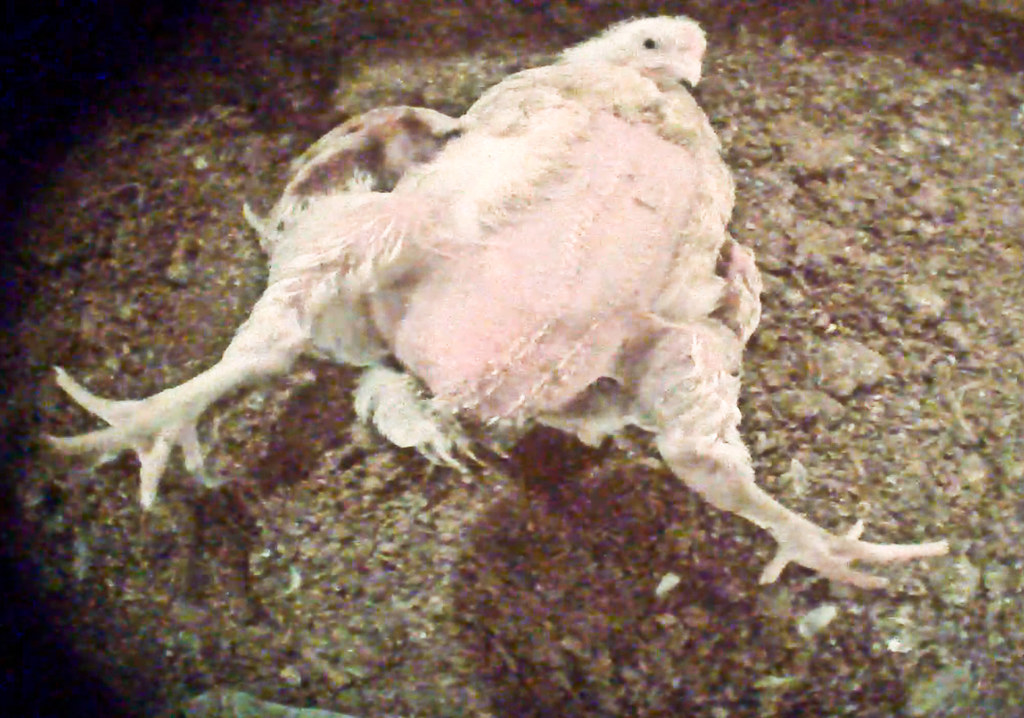 "This video shows very rough handling and throwing of chickens into transport modules," Dr. Temple Grandin, a leading authority on livestock behavior, said in a statement provided by the animal welfare group. "This producer is doing a poor job of culling, and leaving leftover birds with no feed and water is cruelty. This farm has some serious problems that need to be corrected."
At the slaughterhouse, birds can be seen missing the blade designed to quickly slit the animals' throats, instead suffering cuts to their wings or chests.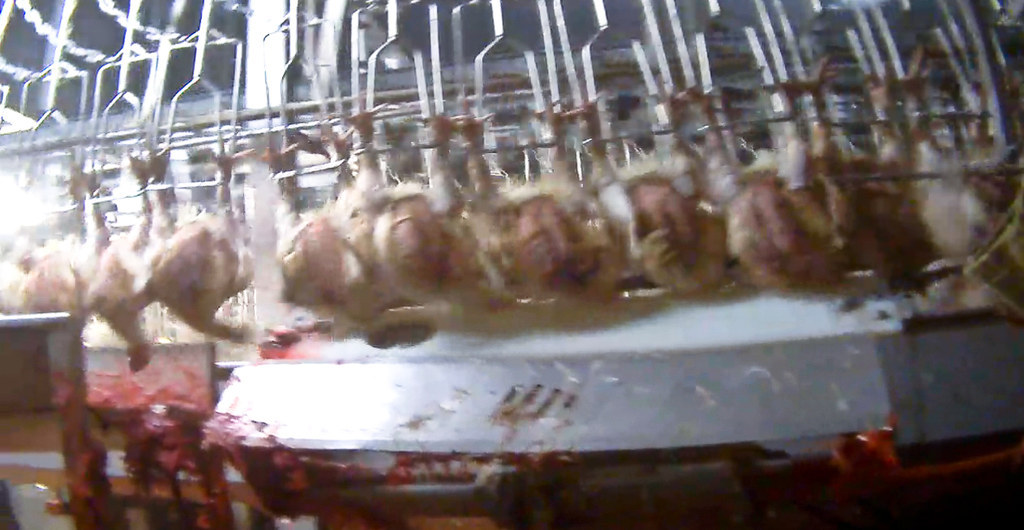 "Thousands are still conscious and breathing when they go through the feather removal tanks and are scalded alive," the video states.
It also accused workers at the slaughterhouse of actively trying to conceal vermin on the premises from the U.S. Department of Agriculture (USDA).
A spokesperson for the USDA's Food Safety and Inspection Service told BuzzFeed News it "takes the humane handling and slaughter of animals very seriously."
"The agency is assessing the situation to determine if there were any violations of applicable laws and regulations and will address them accordingly," the spokesperson said.
The video is narrated by the co-creator of The Simpsons, Sam Simon, who has been on a crusade to donate his time and money to animal welfare causes after being diagnosed with terminal cancer.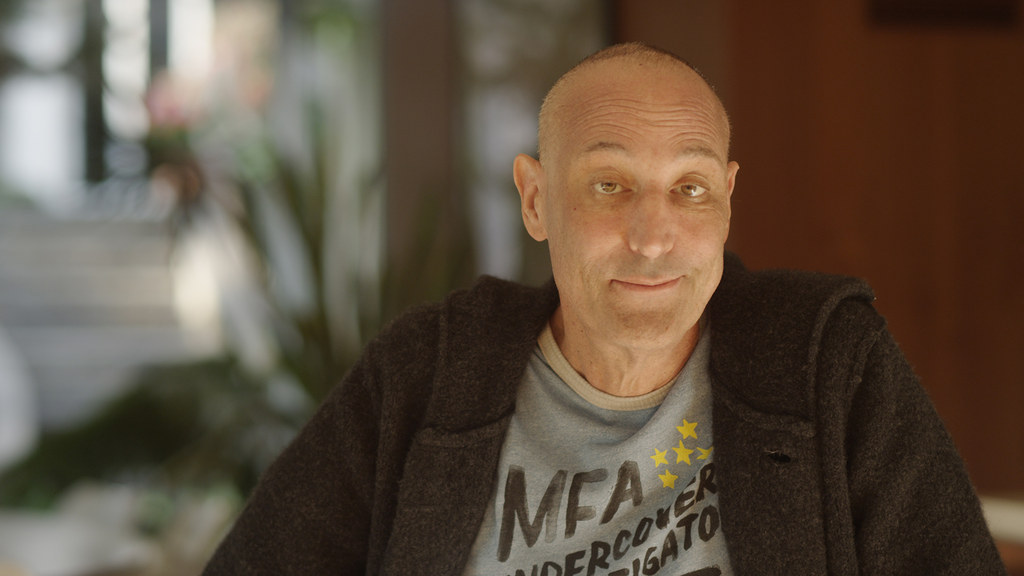 "I have a bone to pick with Chick-fil-A over its foul treatment of chickens," Simon says at the beginning of the video.
Both facilities are owned by Koch Foods, a Chicago-based company. (It is not affiliated with Koch Industries, run by brothers Charles and David Koch.) Mercy For Animals says Koch Foods has been supplying Chick-fil-A with poultry, but the restaurant chain has released a statement on its website saying it has not used the company as a supplier since April 2013.
"As a values-based organization, we strictly partner with suppliers who share in our goal of responsible environmental stewardship, and maintain our values throughout all animal welfare and management practices. We wholly support the humane treatment of all animals and do not condone their mistreatment at any point along the supply chain."
However, Mercy For Animals disputed these claims. "We talked with managers and workers at Koch Foods who all confirmed that they supply chickens to Chick-fil-A," Mercy For Animals' investigations director Matt Rice told BuzzFeed News. "We're disappointed that they're trying to deny this."
BuzzFeed News has made calls to both Koch Foods and Chick-fil-A seeking further comment and clarification. A spokesperson for Chick-fil-A said the company stood by its statement.
Chick-fil-A's Carrie Kurlander told BuzzFeed News:
We take the issue of animal welfare very seriously, and we only partner with only the very best suppliers in the U.S. All of our suppliers must comply with rigorous animal welfare requirements created and endorsed by the most respected industry groups and associations, including the National Chicken Council, United Egg Producers, National Pork Board, American Meat Institute, International Dairy Foods Association and National Milk Producers Federation.

As it relates specifically to chicken, The National Chicken Council defines welfare as 'providing animals with their physical and mental needs throughout their life.' Therefore, basic guidelines that all of our chicken suppliers follow include: Poultry raised for food should be cared for in ways that prevent or minimize fear, pain, stress, and suffering; Guidelines for welfare should balance scientific knowledge and professional judgment with consideration of ethical and societal values; It is the welfare of the chickens themselves that is foremost, not how humans might perceive a practice or an environment; Poultry should be treated with respect throughout their lives and provided a humane death when processed for food or when they are euthanized for any other reason.
Poultry are specifically excluded from the main piece of federal humane slaughtering regulation, and most states expressly exclude farm animals from animal cruelty legislation.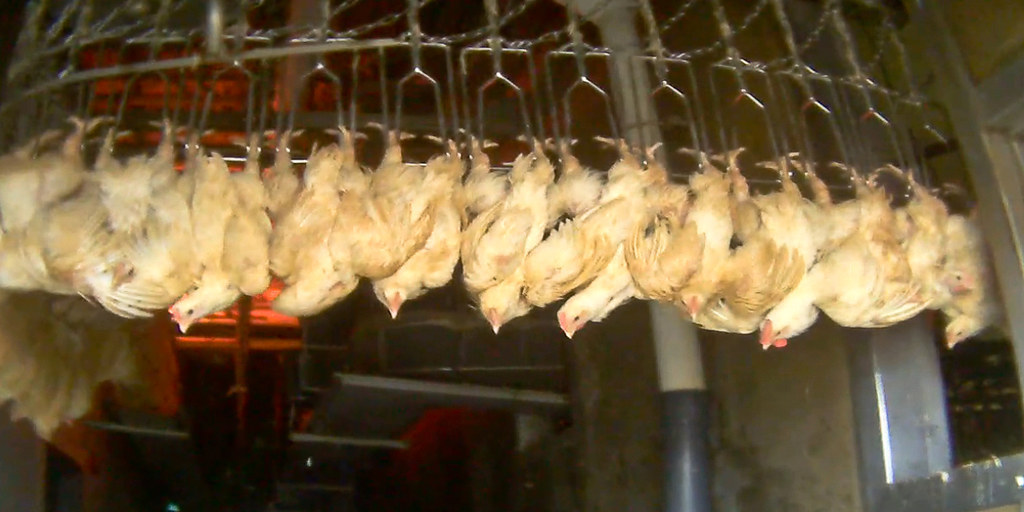 "There's a strong argument to be made in light of our recent Chick-fil-A investigation that poultry should be included in the scope of federal protection," Mercy for Animals' general counsel Vandhana Bala told BuzzFeed News. "The vast majority of animals slaughtered in this country are poultry and they are just as entitled to humane treatment and the scope of legal protection as other farmed animals."
The covert recording could very nearly have been illegal in Tennessee had state legislators been successful in attempts to pass so-called "Ag-Gag" laws that animal rights activists say are designed to block their efforts to expose cruelty using hidden cameras.
In 2013, Tennessee governor Bill Haslam vetoed a bill that would have required anyone who had recorded livestock abuse to report it first to law enforcement and turn over copies of the recordings.
Earlier this year, Tennessee outlawed the use of drones to capture images of property for the purpose of surveillance. Some lawmakers had been attempting to include a section that would have introduced the offense of "surreptitious commercial surveillance." The proposal had the support of the Tennessee Farm Bureau, but was ultimately removed from the final legislation.
Leighann McCollum, Tennessee state director of the Humane Society of the United States, described the proposed offense as a "sneaky" insertion into the drone bill.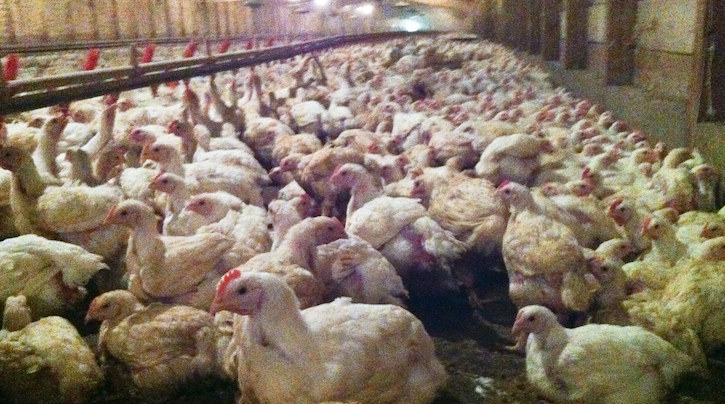 One of the state representatives who supported the bill, Andy Holt, said he had not seen the video in question but rejected animal abuse in all its forms. However, he said such footage can be taken out of context or used to shock people.
"We as Americans are so far removed from food production," he told BuzzFeed News. "Go back 100 years and a lot of us would have had chickens in our yard and we would have consumed those birds. We would process that bird ourselves. But now we have established a huge divide."
"People would be shocked by what goes on in a slaughterhouse because blood and guts are not what we see on our dinner plate," Holt said.
Rep. Holt, who described himself as an advocate for agriculture, said he believed business owners have the right to conduct their affairs without "the constant worry of video that's being secretly taken."
He accused some animal rights groups of sitting on footage of abuse in order to suit their own goals. "I don't doubt for one second that some of the folks involved have a real passion for ending the suffering of animals, but I feel this is a propagandist-type tool that they use to draw attention to themselves and market themselves," he said.
Holt accused Mercy For Animals of trying to "falsely identify a national restaurant chain and indict them in the court of public opinion."
The Tennessee Farm Bureau also told BuzzFeed News it does not condone any type of animal abuse.
"We trust our legal system, and the laws that are in place should be enforced when sufficient proof is presented to support allegations of a crime," said spokesman Lee Maddox. "However, we cannot forget the innocent also have rights."
"Many animal rights groups use extreme cases to make damaging and emotionally charged generalizations to oppose contemporary animal agriculture."
But Mercy for Animals' Vandhana Bala says the farm lobby is trying to conceal their practices from consumers by outlawing covert surveillance.
"Consumers are kept largely in the dark about how animals are treated and how their food is being produced," Bala said, "because the horrifying practices behind the closed doors of America's factory farms and slaughterhouses would shock them."
"We will continue to conduct investigations in order to inform the American public about the conditions in factory farms and slaughterhouses, and continue to advocate against 'Ag-Gag' laws across the country," she said.