Angela Merkel was on the campaign trail on Friday, two days before Germans head to the polls to elect a new parliament and thus her replacement.
The 67-year-old is retiring after almost 16 years as German chancellor, but she is still out campaigning for her center-right Christian Democratic Union party.
On Friday, she made a surprise visit to the northern state of Mecklenburg-Western Pomerania, where she visited a bird park in the town of Marlow.
There, while holding some bird feed, she posed with some colorful Australian rainbow lorikeets.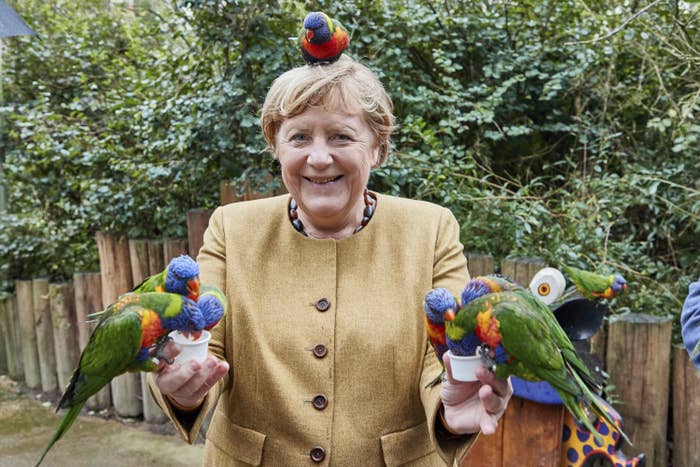 Things... quickly went south.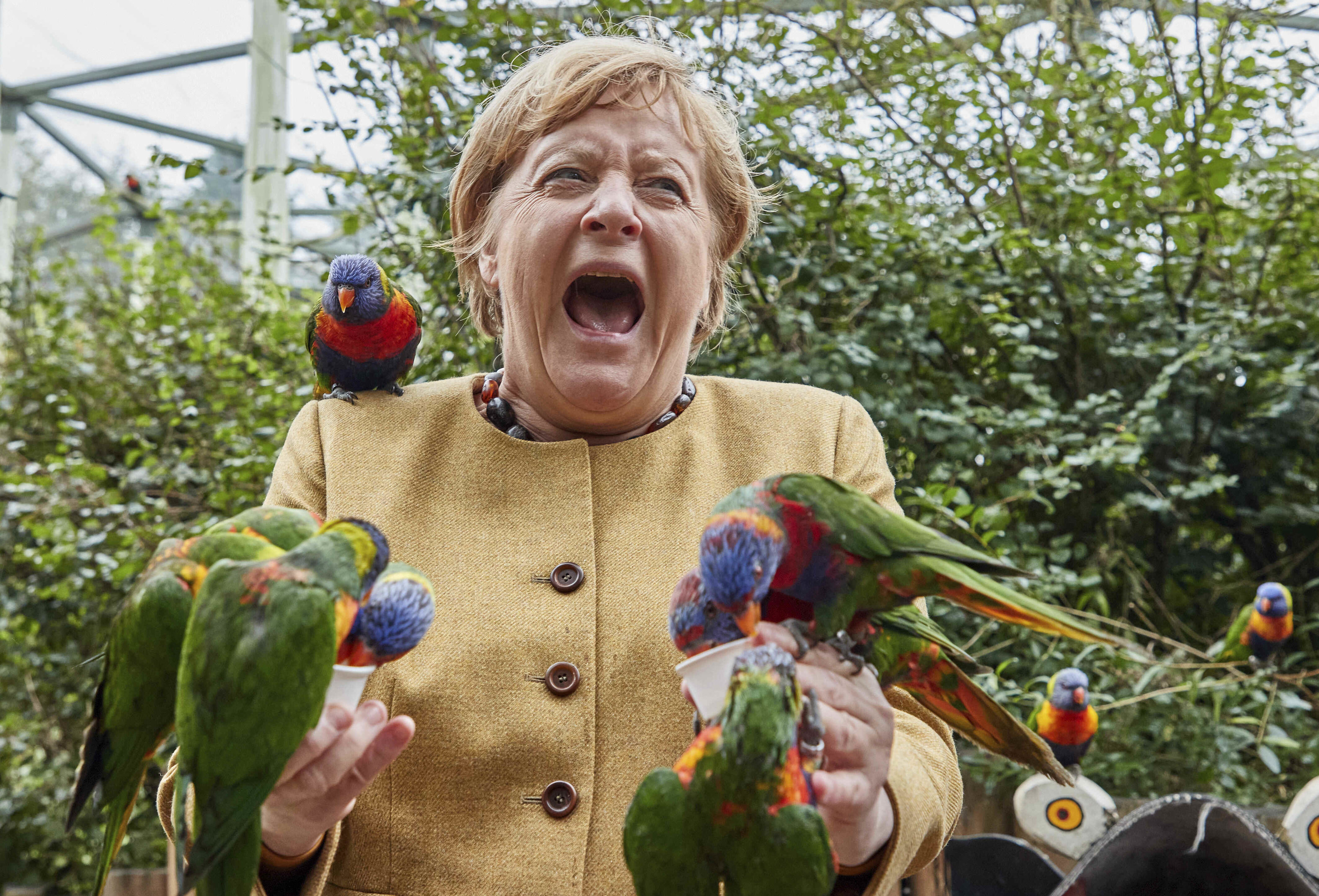 When the overzealous birds nipped at her hands, Merkel let out a screech that was captured by Georg Wendt, a photographer with the DPA news agency.
The incredible pictures soon went viral.
People found the photos to be instantly meme-worthy.
And many comparisons were made...
Enjoy retirement, chancellor, and thanks for this final gift on the way out.