Funerals were held Saturday in Orlando for some of the 49 victims of last week's terror attack on a gay nightclub.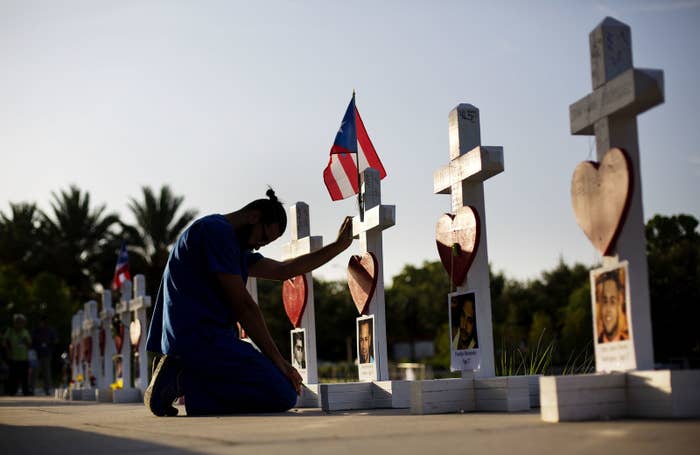 A notorious Kansas-based extremist group, the Westboro Baptist Church, traveled to Orlando to protest some of the funerals with anti-gay signs.
The group, which is described by the Southern Poverty Law Center as "arguably the most obnoxious and rabid hate group in America," was led by the fundamentalist Fred Phelps until his 2014 death.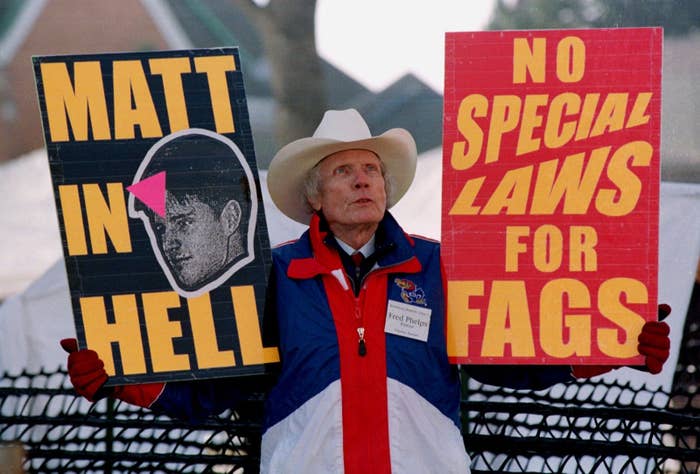 Carrying offensive signs and chanting hateful slogans, four protesters tried to interrupt Saturday's funerals.
But they were blocked from view by heavenly volunteers who dressed up as angels.
The "Angel Action" counter-protest can be traced back to when Westboro members picketed the funeral of Laramie, Wyoming gay teen Matthew Shepard in 1998.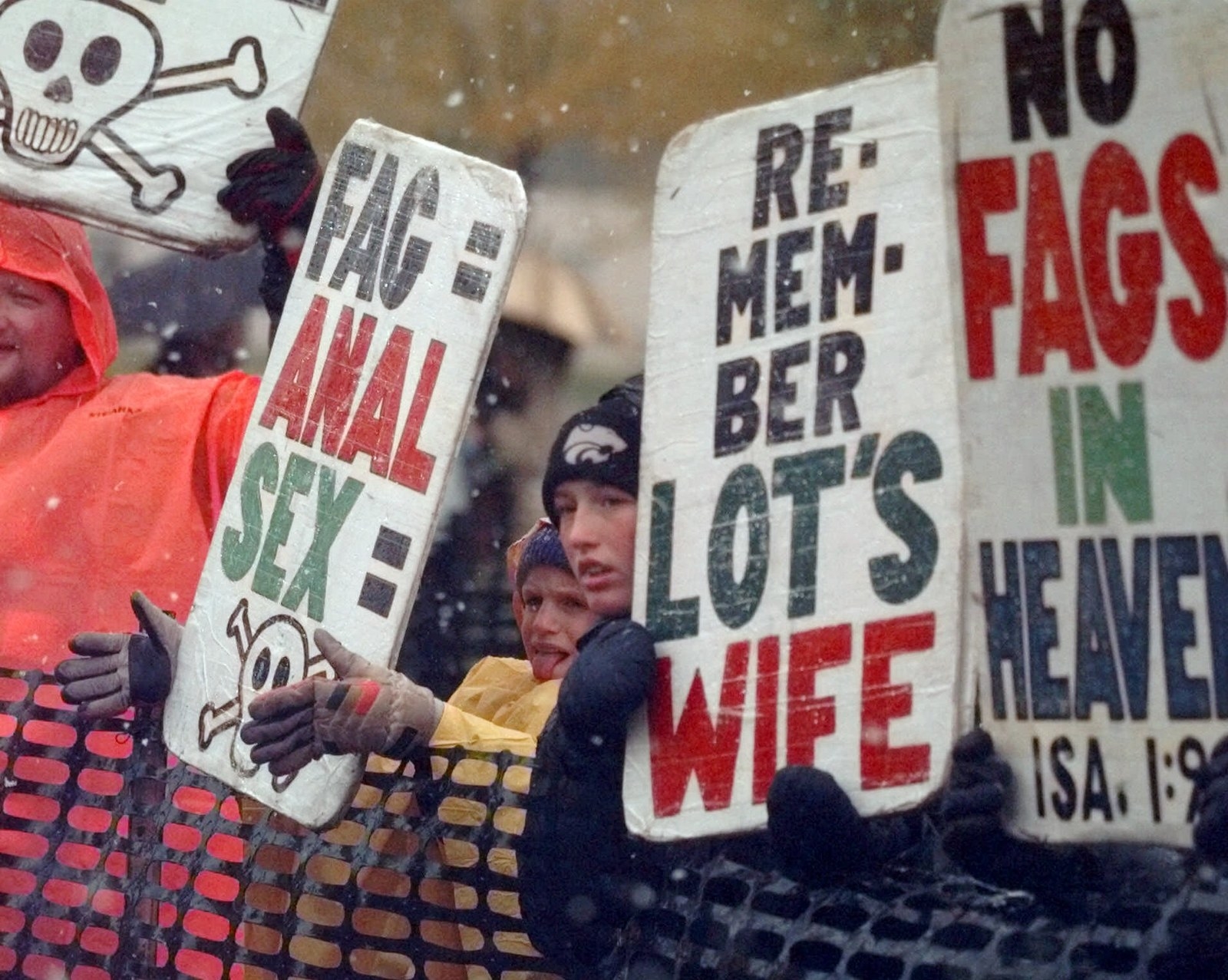 Friends of Shepard dressed as angels to block protesters at the murder trials for the two men who beat him and left him tied to a fence.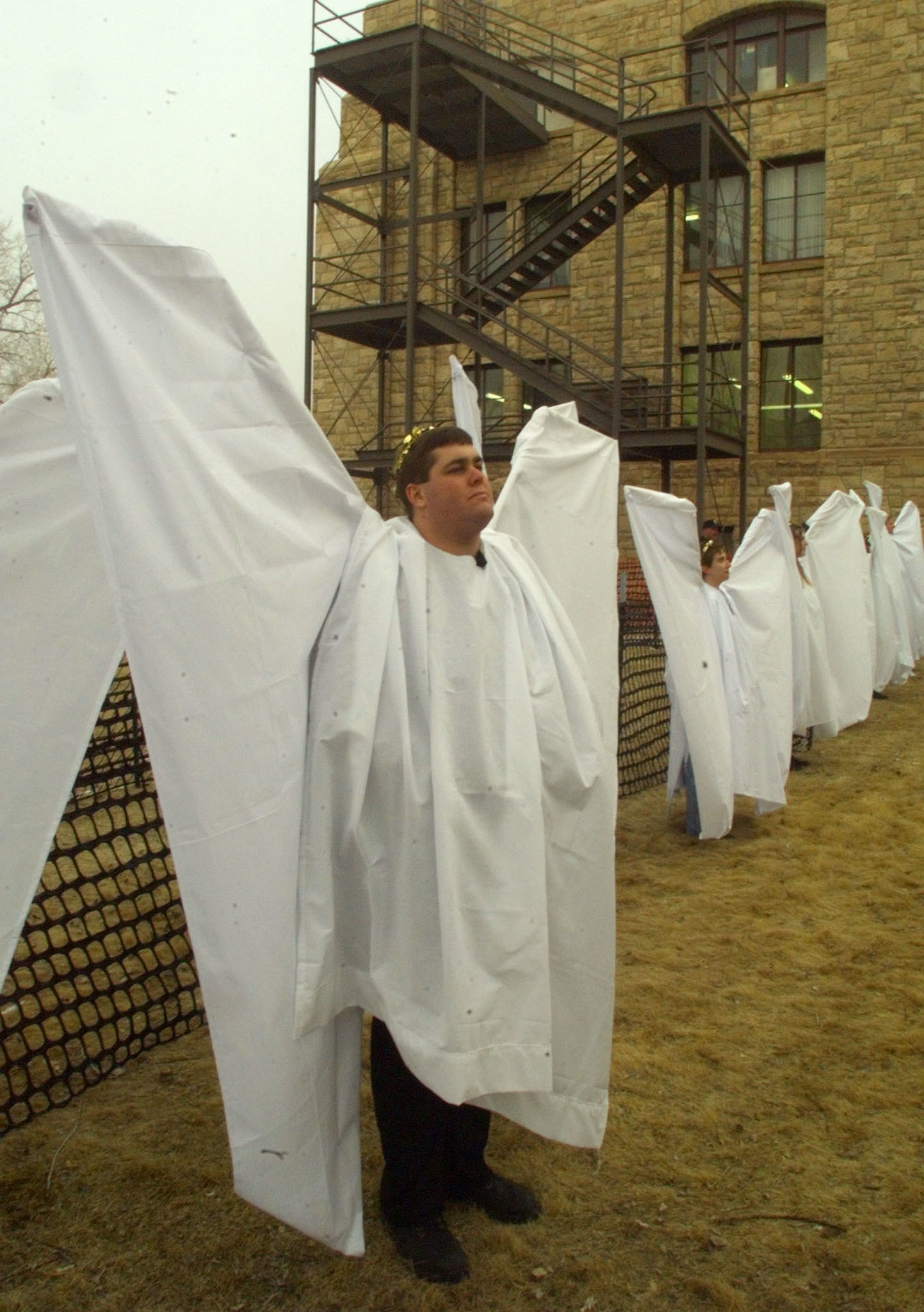 Saturday's angels, members of the Orlando Shakespeare Theater, were met with hugs to thank them for their actions.
Hundreds of demonstrators also reinforced the angels by singing the hymn "Amazing Grace" to drown out the Westboro supporters' hateful chants.
The solemn singing was truly heartwarming.
Eventually, the tiny group of Westboro protesters left and the angels were cheered as heroes.
💜💛💙💚💔