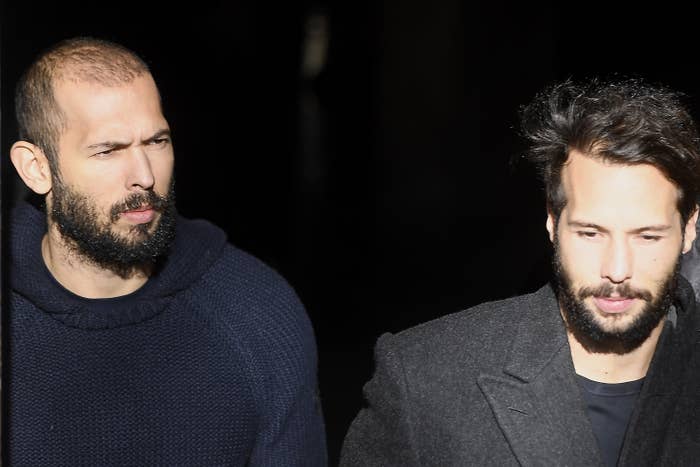 A Romanian court on Friday granted an appeal from Andrew Tate, the notoriously misogynist influencer who has been behind bars for three months, to have his detention in a jail replaced with house arrest.
Tate, 36, was arrested in late December on suspicion of organized crime and human trafficking, along with his brother Tristan and two alleged Romanian accomplices.
The brothers, who have maintained their innocence, were accused of forcing women to create online pornographic content.
Their pretrial detention has been extended four times since their arrest.
Ramona Bolla, a spokesperson for Romanian anti-organized crime agency, DIICOT, told the Associated Press on Friday that the Bucharest Court of Appeal had ruled in favor of all four individuals moving to house arrest.
Mateea Petrescu, a spokesperson for Tate, confirmed the court's decision in a message to BuzzFeed News.
"We are ecstatic to announce the Romanian judicial system approved Andrew's and Tristan Tate's appeal against last week's extension decision. They will be placed under house arrest while the investigation continues," Petrescu said. "We are appreciative of the judge and courts for allowing the brothers to return home."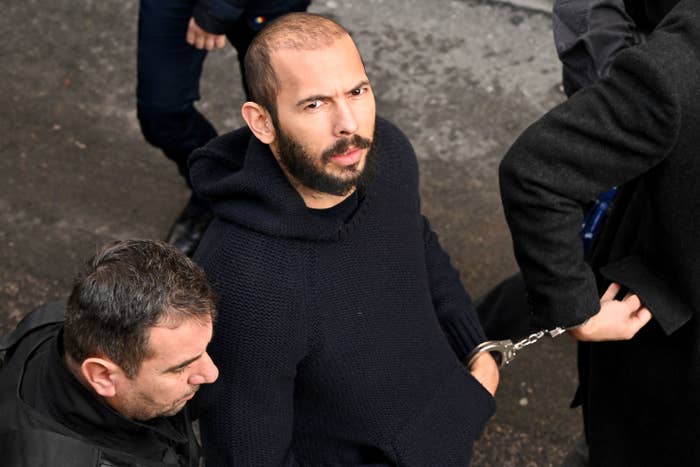 "Both brothers are looking forward to being reunited with their families in Romania and want to extend their thanks to all the supporters who have stood by them during this time," Petrescu continued. "They will continue to fight to clear their name of these fabricated accusations; however, this is a big step in the right direction."
Romanian news outlet Gandul also reported that the four would leave prison on Friday evening local time. It quoted the Tate brothers' lawyer, Eugen Vidineac, as saying, "No one will flee the country."
Representatives at DIICOT did not immediately respond to a request for comment.
Tate, a US–British citizen who has lived in Romania since 2017, was banned last year from most major social media platforms.