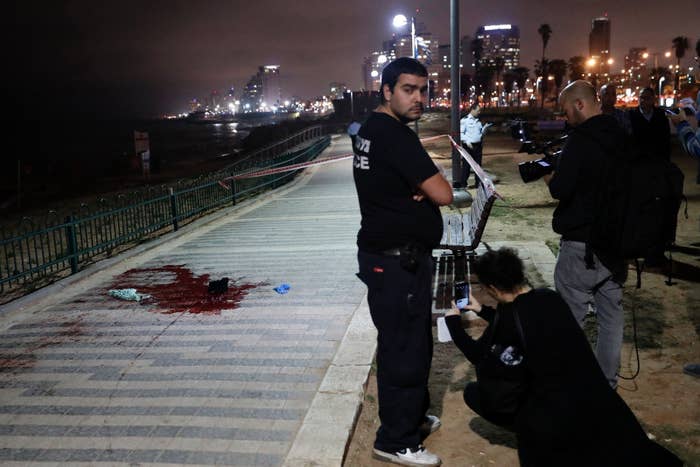 An American student was killed and 11 others were wounded during a series of stabbings in the Israeli city of Tel Aviv Tuesday, which the U.S. Department of State described as "outrageous terrorist attacks."
Authorities were called to the port in the city's Jaffa district around 6:15 p.m. local time to respond to a report that four people had been stabbed, police said in a statement. The knife-wielding attacker was able to flee on foot to another area in the city and stab more people, before ultimately being shot and killed by police.

Video posted to YouTube purported to show police cautiously approaching the assailant's body. "It's OK. He's neutralized," one man can be heard saying.

Police Chief Ronnie Alsheikh said the "terrorist attacks are over and there are no other terrorists on the run."
The Jerusalem Post and Haaretz reported the attacker was a 22-year-old Palestinian man from the West Bank.

In a statement, Nicholas S. Zeppos, chancellor of Vanderbilt University, identified the deceased American as Taylor Force, a student of the school's Owen Graduate School of Management in Nashville, Tennessee.
Force had been on a school trip to Tel Aviv when he was killed, Zeppos said.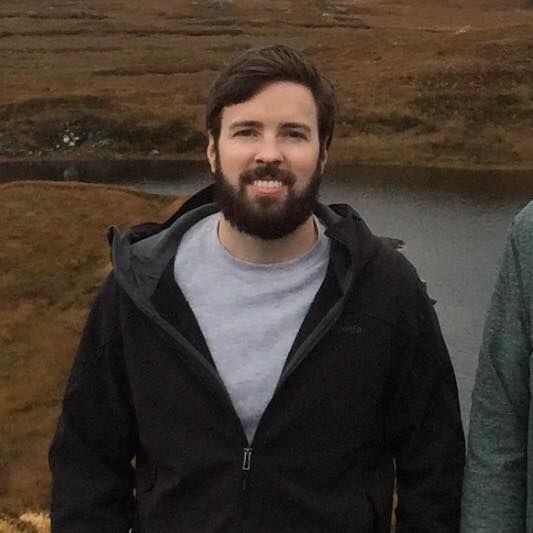 "Taylor embarked on this trip to expand his understanding of global entrepreneurship and also to share his insights and knowledge with startups in Israel," Zeppos said. "He exemplified the spirit of discovery, learning, and service that is the hallmark of our wonderful Owen community.
"This horrific act of violence has robbed our Vanderbilt family of a young, hopeful life and all of the bright promise that he held for bettering our greater world."
According to his LinkedIn profile, Force was a former field artillery officer in the U.S. army who served tours in Iraq and Afghanistan.
The U.S. Department of State condemned the attacks in a written statement, and offered condolences to the victims and their families.
"As we have said many times, there is absolutely no justification for terrorism," the statement read. "We continue to encourage all parties to take affirmative steps to reduce tensions and restore calm."
Vice President Joe Biden, who arrived in Israel earlier on Tuesday, also condemned the attack during a meeting with former Israeli President Shimon Peres in Tel Aviv.

"[Biden] expressed his sorrow at the tragic loss of American life and offered his condolences to the family of the American citizen murdered in the attack, as well as his wishes for a full and quick recovery for the wounded," read a statement from the White House.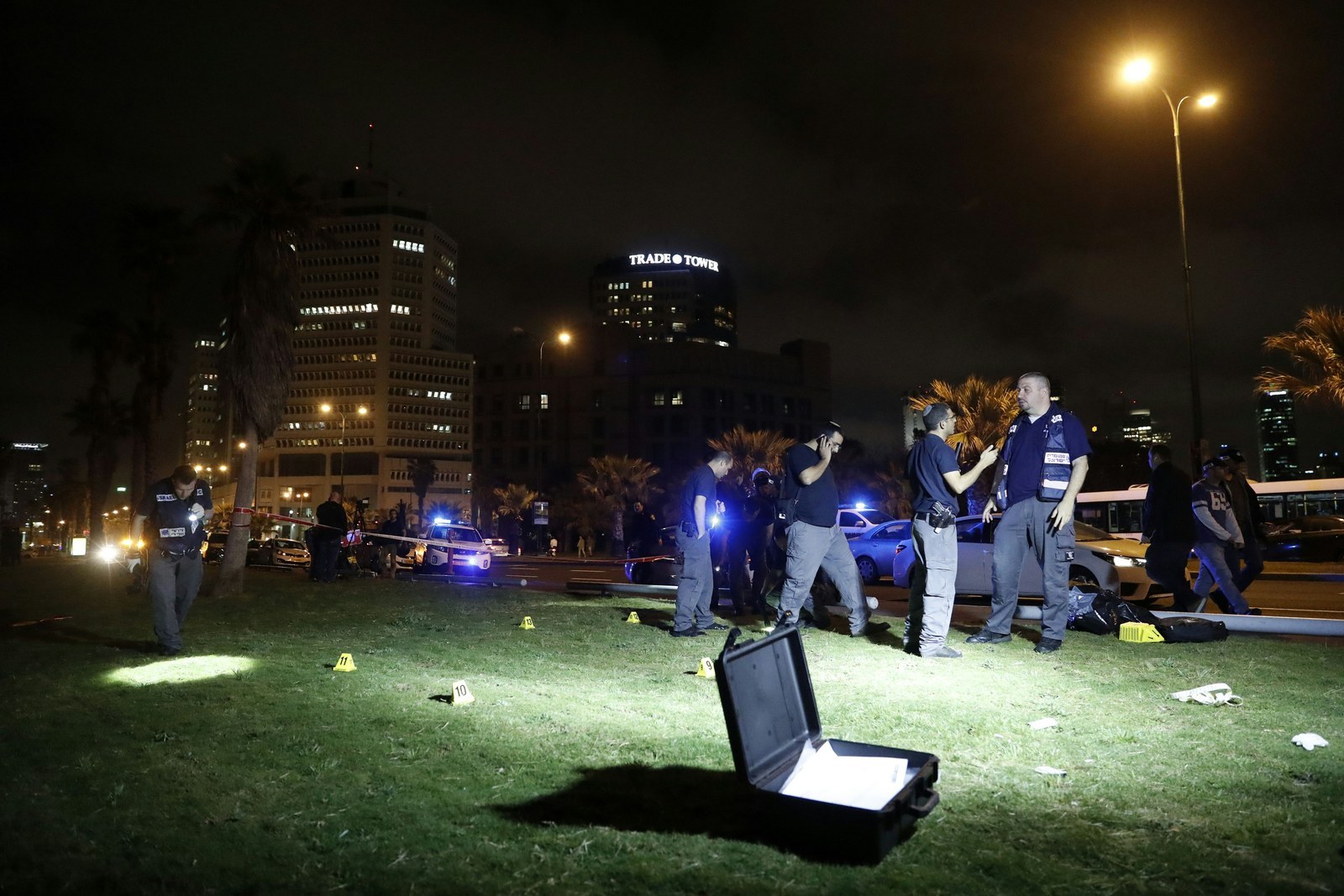 The attack in Jaffa came shortly after two separate incidents in the country, one of which saw a gunman attack and wound two police officers in Jerusalem.
In a statement, police said the attacker, whom they called a "terrorist," was "neutralized."

Separately in Tel Aviv, another person was "moderately wounded" in a stabbing attack in the suburb of Petah Tikva.
Sheera Frenkel contributed to this report.
CORRECTION
Shimon Peres is the former president of Israel. An earlier version of this story incorrectly referred to him as the current president.