This is Colombian weightlifter Óscar Figueroa. He competed Tuesday in the final of the men's 62-kilogram weightlifting event at the Rio Olympics.
He already had managed to lift 142 kg (313 pounds) in the "snatch" event — wherein competitors lift the barbell above their heads from the ground in a clean movement and hold it for two seconds.
He had also lifted an astonishing 176 kg (388 pounds) in the "clean and jerk" section, where athletes must first raise the bar to their shoulders from the ground before holding it above their head.
With a combined total weight of 318 kg (701 pounds), he was already ahead of his nearest rival when he attempted his final clean and jerk lift of 179 kg.
Although he managed to raise the bar to his shoulders, he couldn't hold it above his head.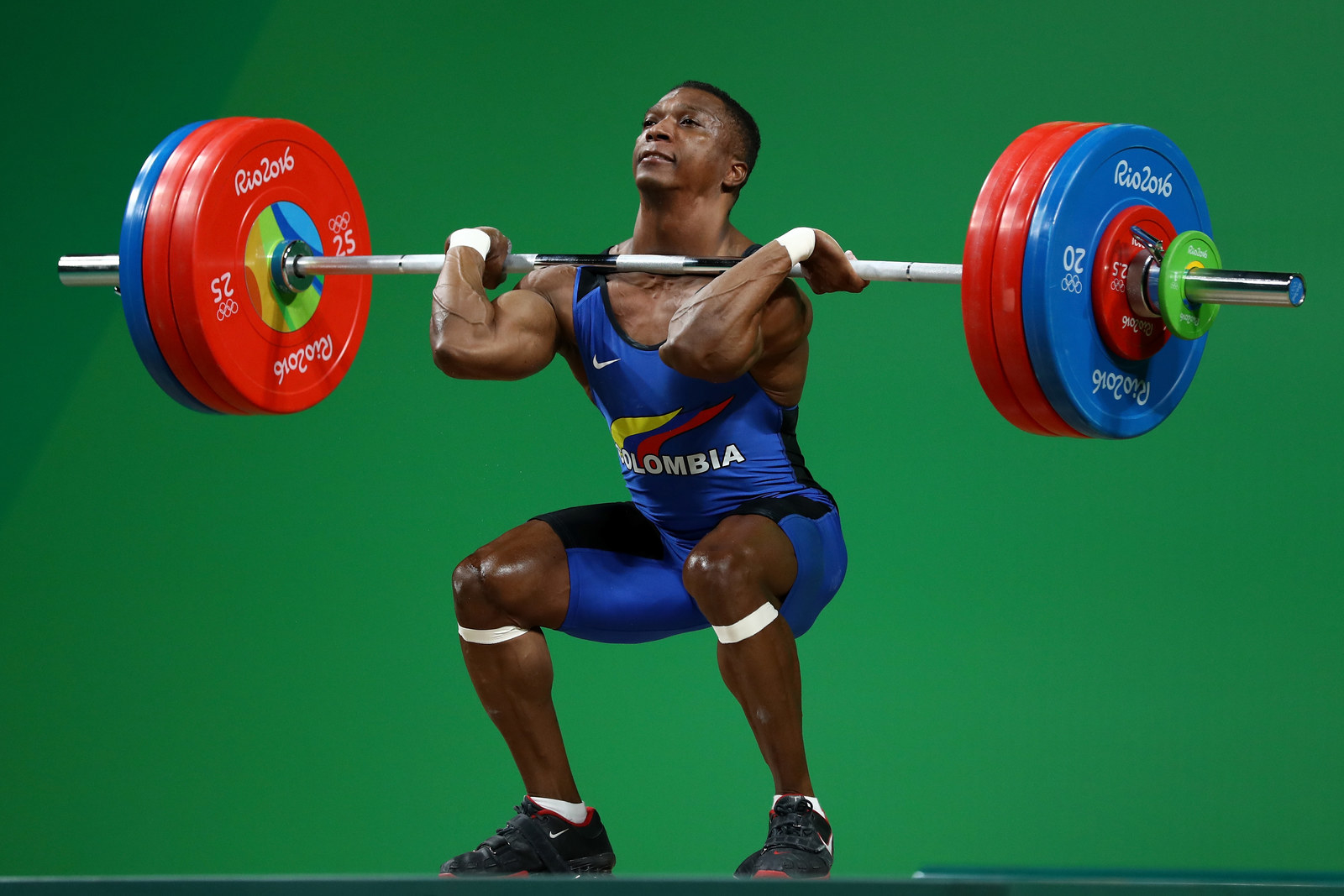 But it didn't matter: His final score was still 6 kg higher than his Indonesian runner-up. He had won himself his first-ever gold medal.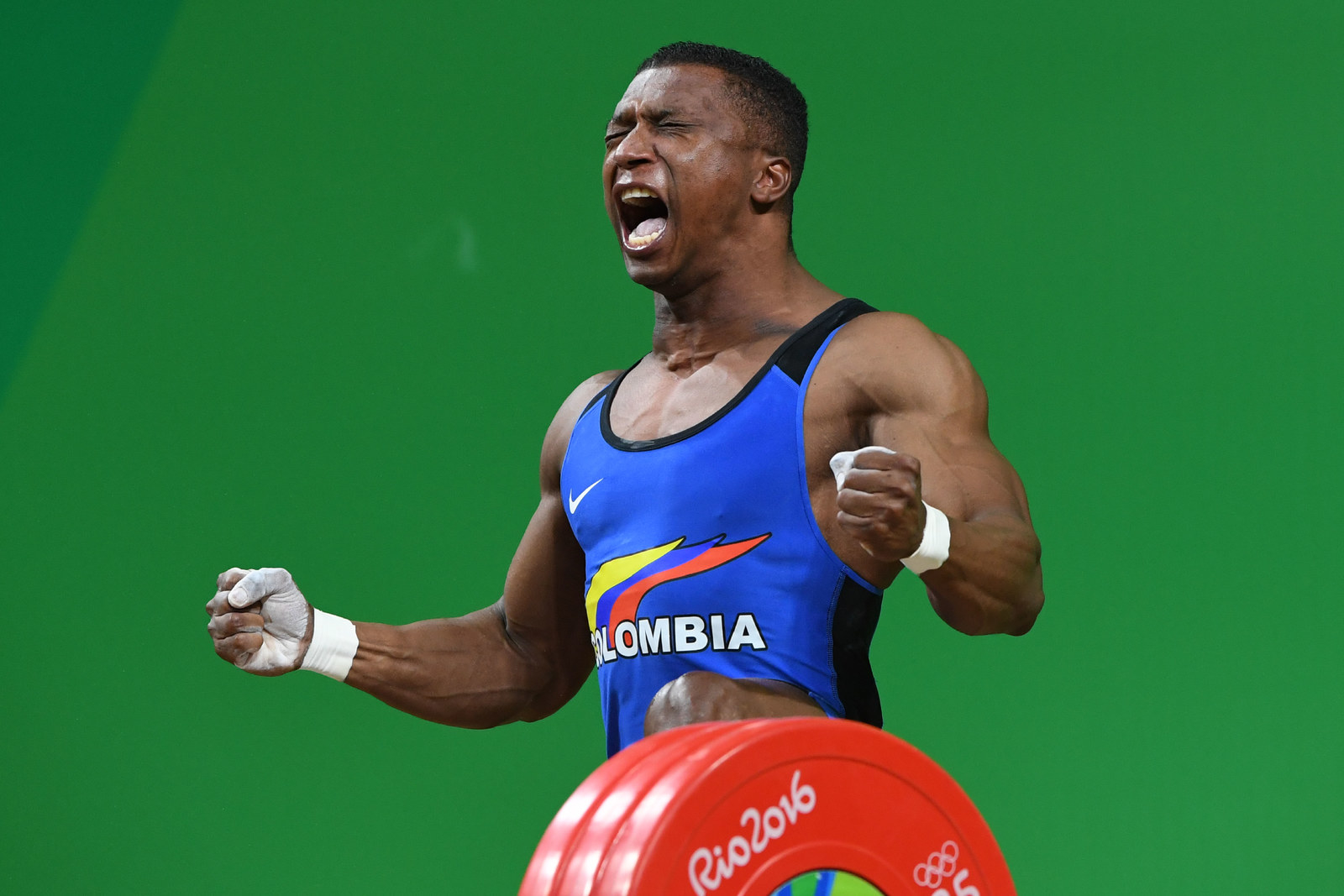 The four-time Olympian was injured during the Beijing games and underwent back surgery as recently as January. So it's safe to say he was rather overwhelmed by his accomplishment.
He then took off his shoes — a traditional gesture for those indicating their retirement from the sport — and let out a roar.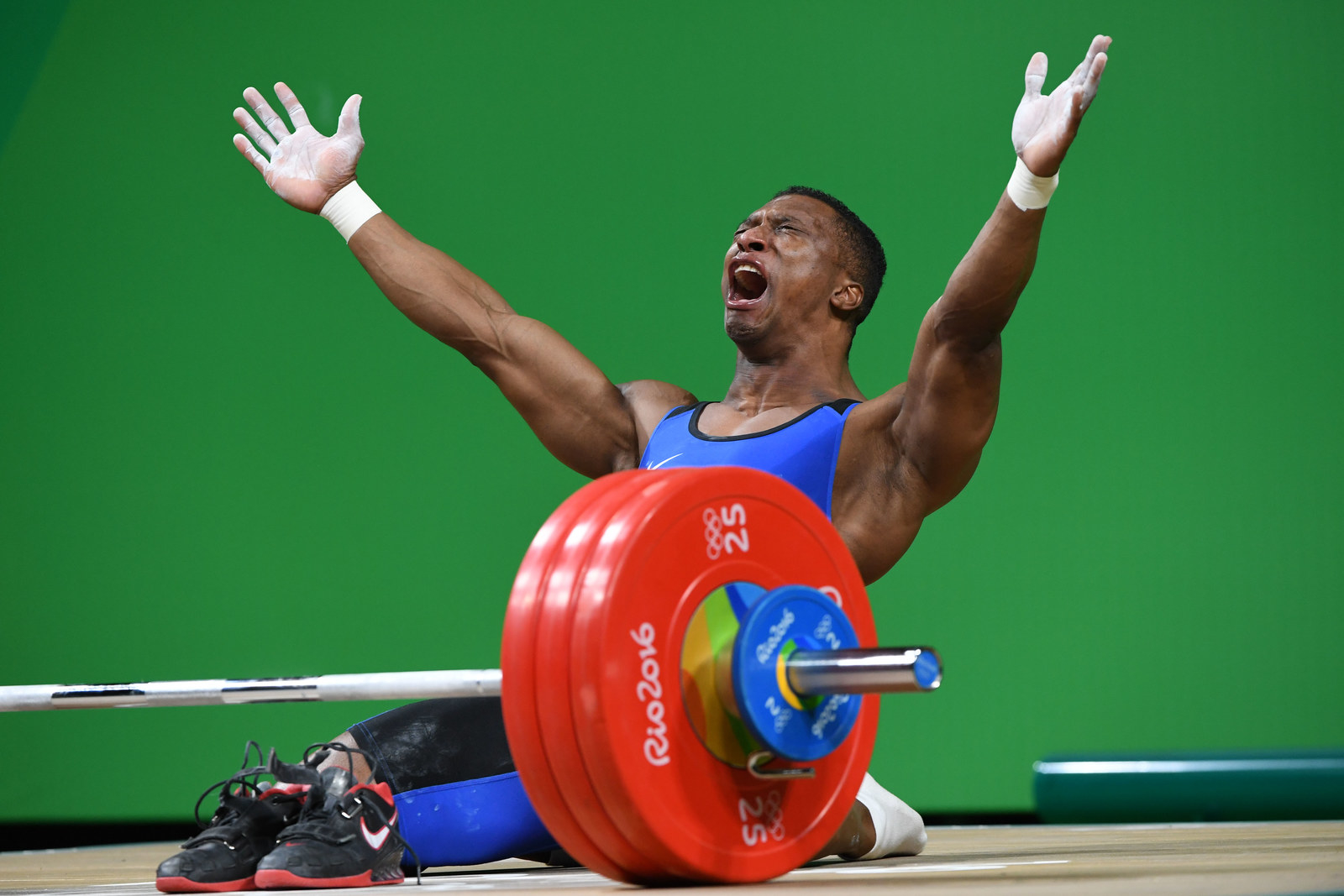 With his mom and hundreds of Colombian supporters in the crowd, the emotion was just too much.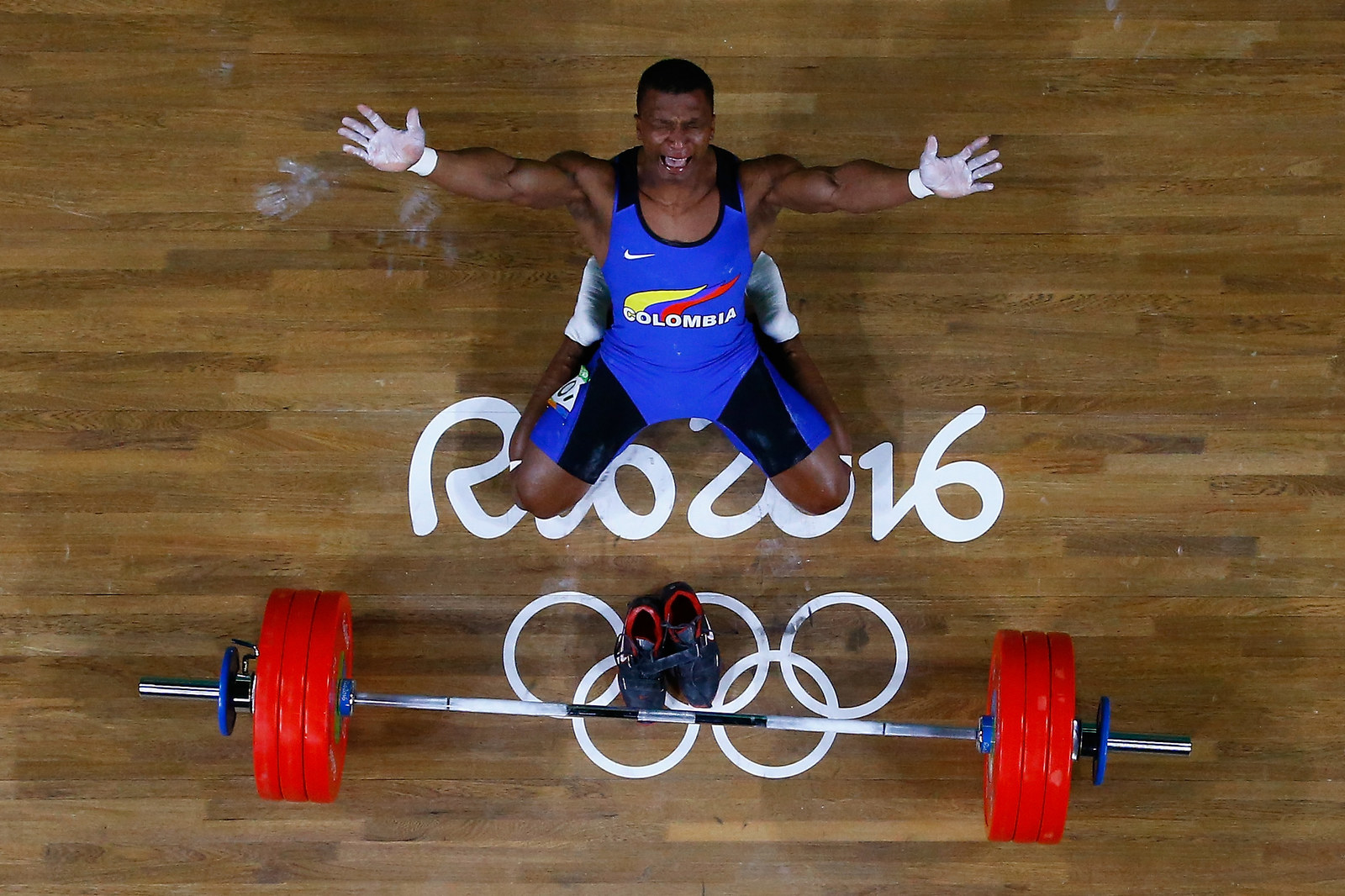 Through tears, he bowed to the crowd
"It's 22 years since I started and now is the time to retire, which is why I removed my shoes," he said, according to the International Weightlifting Federation. "But I am full of emotion — it's as though I was lifting for the whole country, and those tears were for all of Colombia."
He did, however, hint that he would "think" about competing at the Tokyo games in four years time.
The medal ceremony was also a roller coaster of emotions.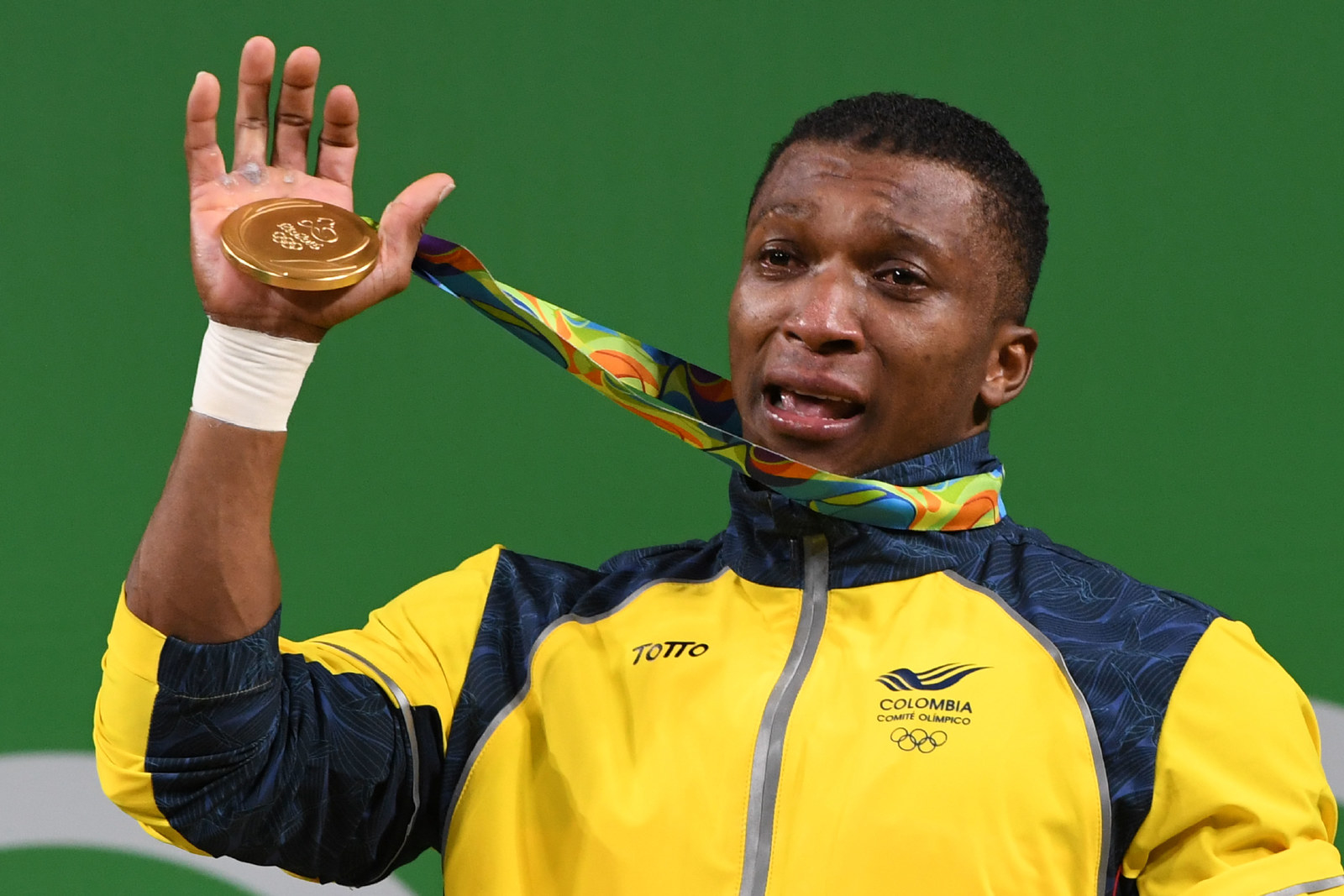 The Colombians in the crowd boomed with pride when the gold medal was placed around his neck, before leading a boisterous rendition of their national anthem.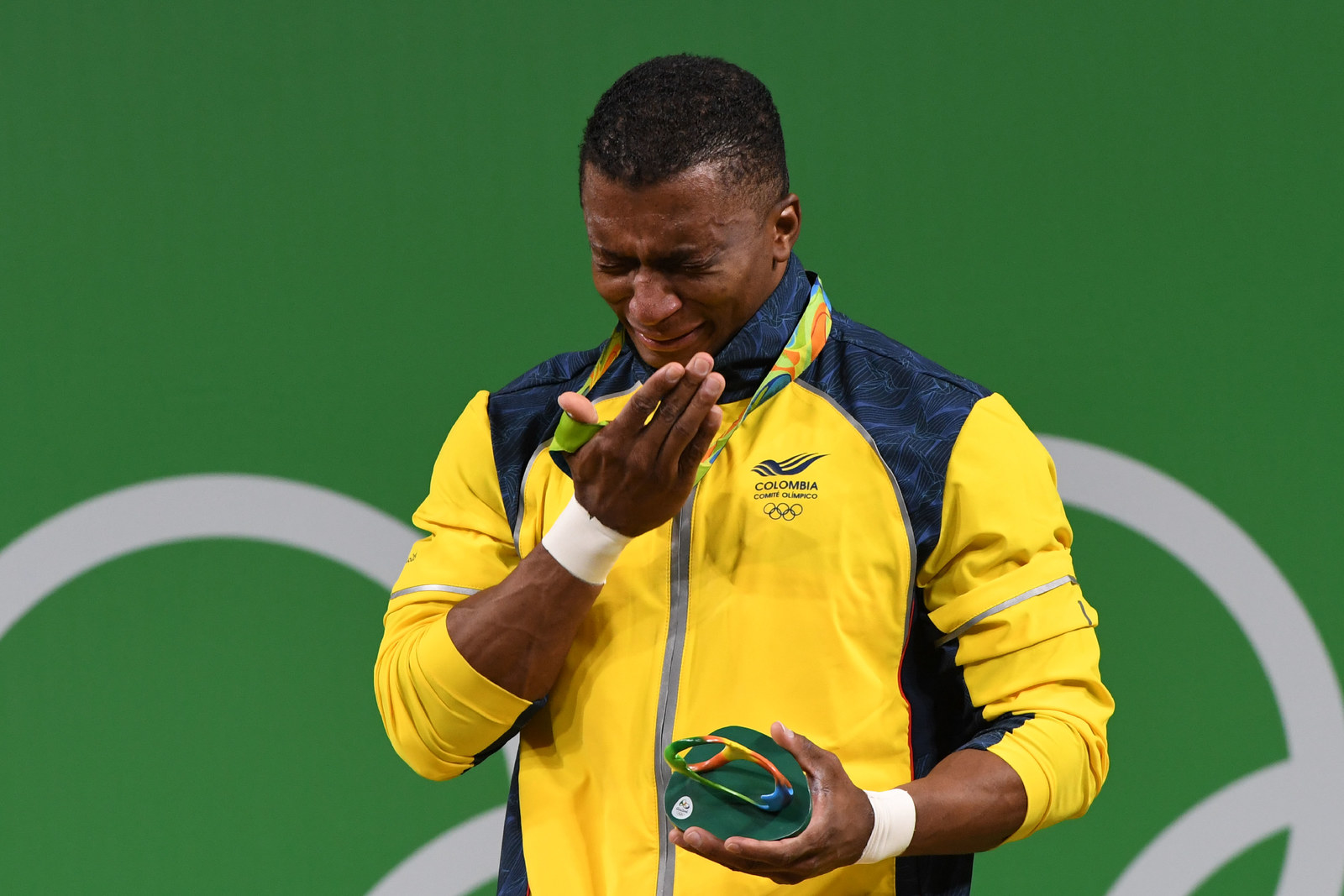 "My tears were tears of happiness," Figueroa said.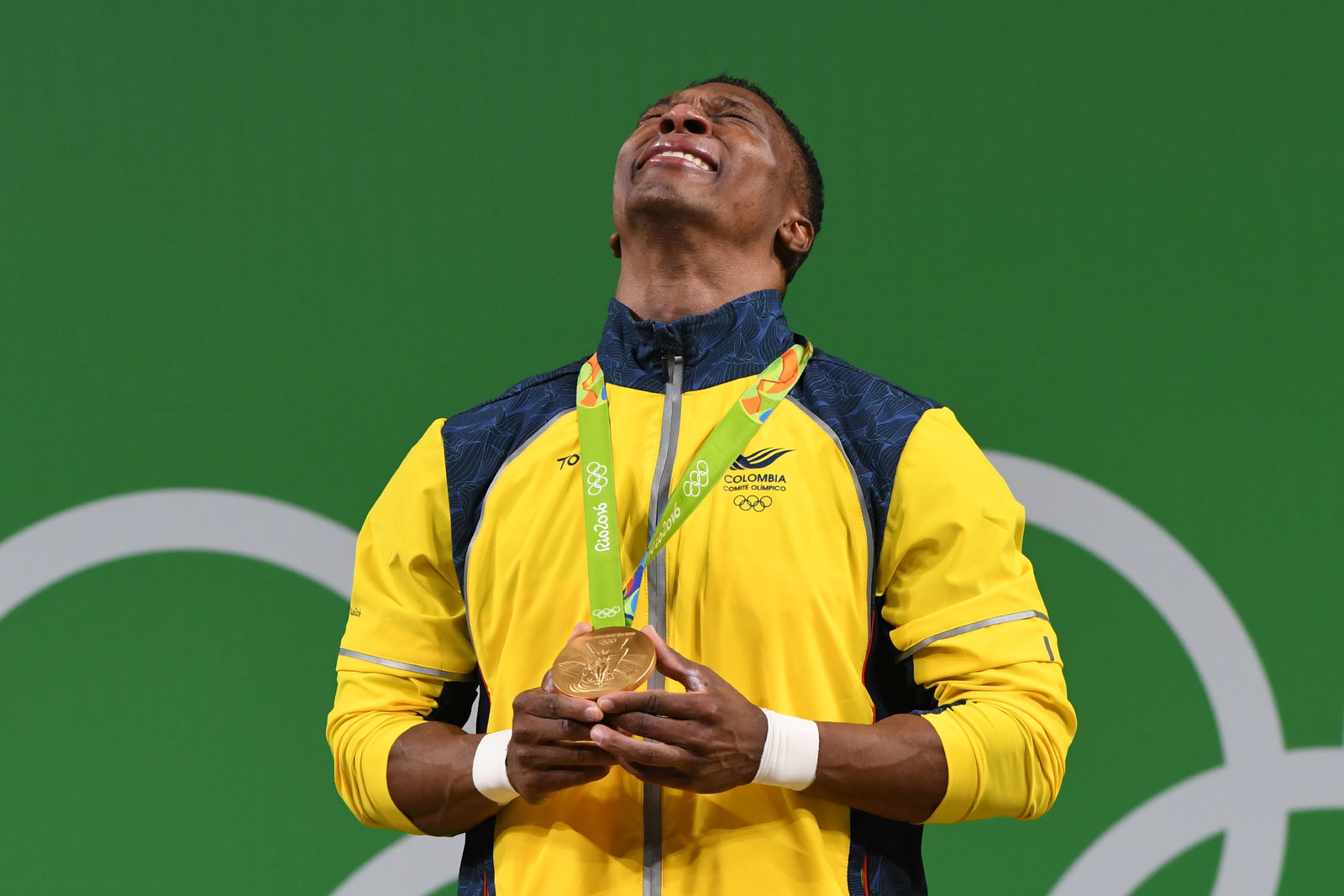 Sign up for BuzzFeed's Rio Roundup newsletter to get the hottest news each day of the games!