Jeb Posted A Picture Of A Gun And The NRA Liked It Real Fast
Team #followback.
On Tuesday, Jeb Bush met with workers at a gun manufacturer in Columbia, South Carolina.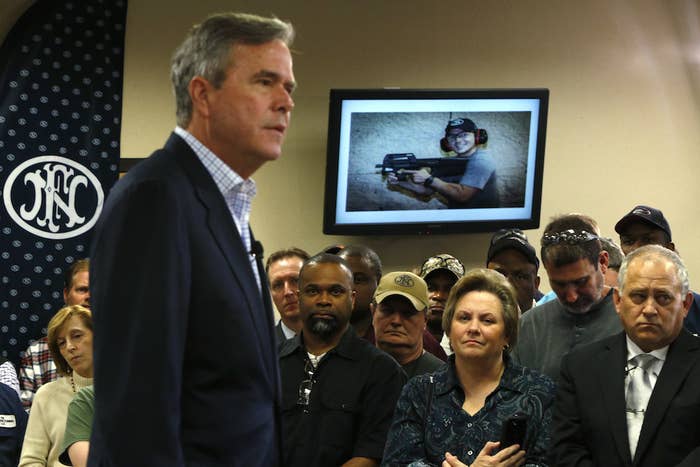 He then tweeted the following image of a handgun with his name on it.
Here's what happened next: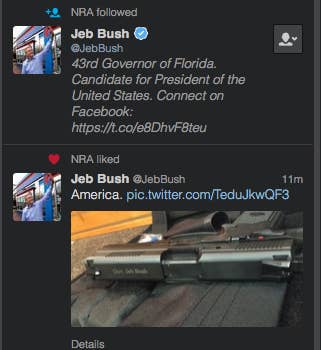 And then this: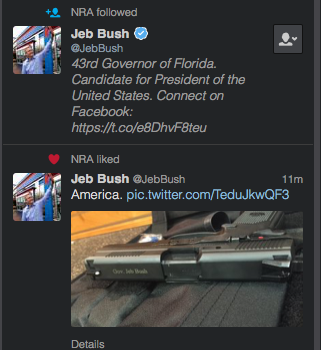 Remember: Always check the favs...