Sean Spicer, the new White House press secretary, gave his first media briefing on Saturday, kicking off his tenure with an easily verifiable falsehood.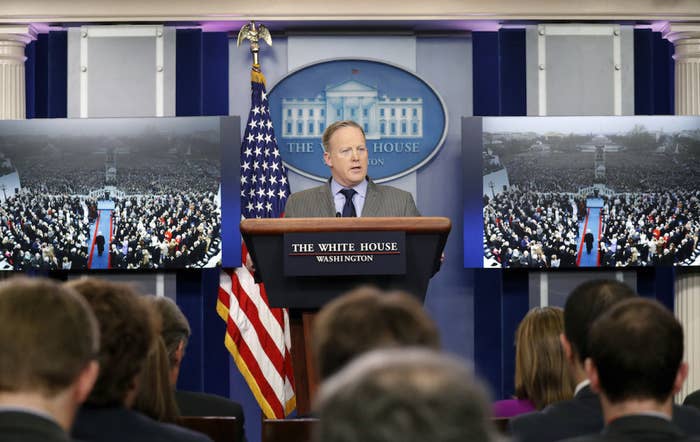 "This was the largest audience to ever witness an inauguration, period, both in person and around the globe," Spicer told reporters.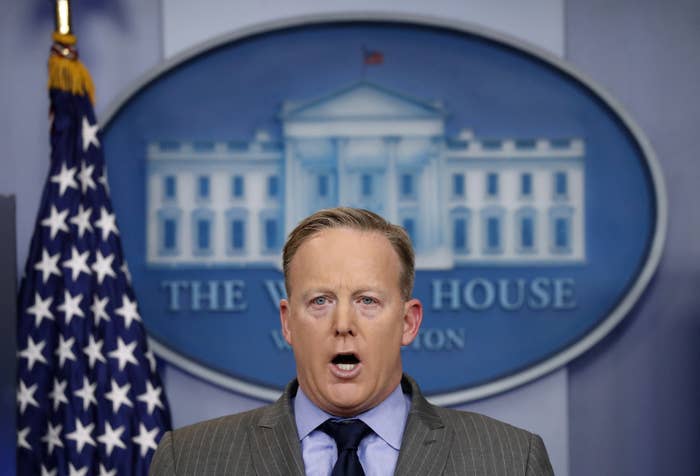 Yeah, not so much. Check out these photos from the Associated Press taken just before noon at the 2009 and 2017 presidential inaugurations.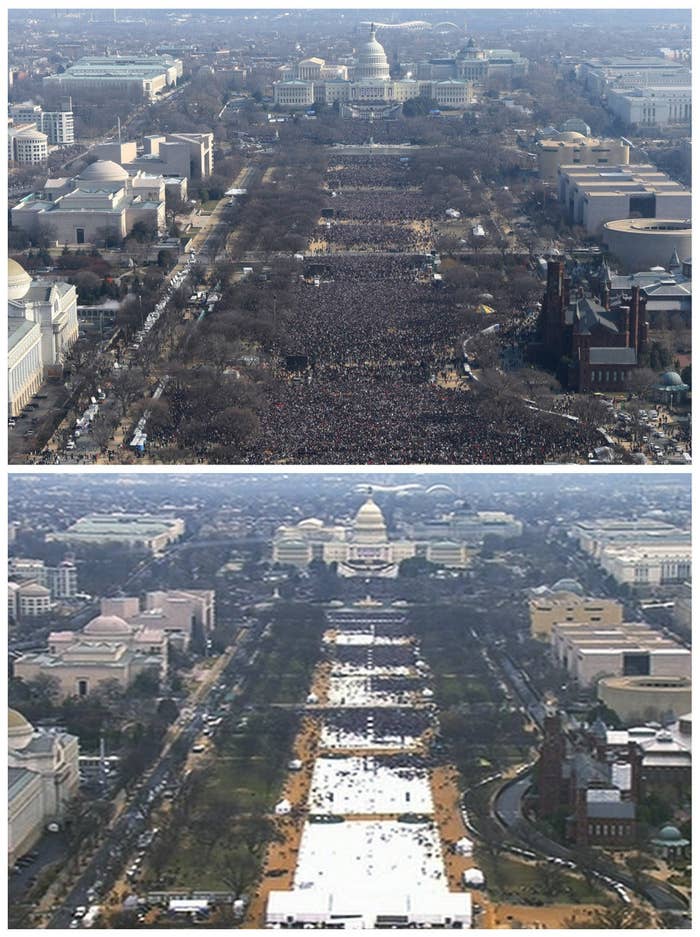 Spicer also said that perhaps the size of the crowd was made more evident because this was the first time white covers had been placed on the Mall — but that's also wrong. Here's President Obama's 2013 inauguration: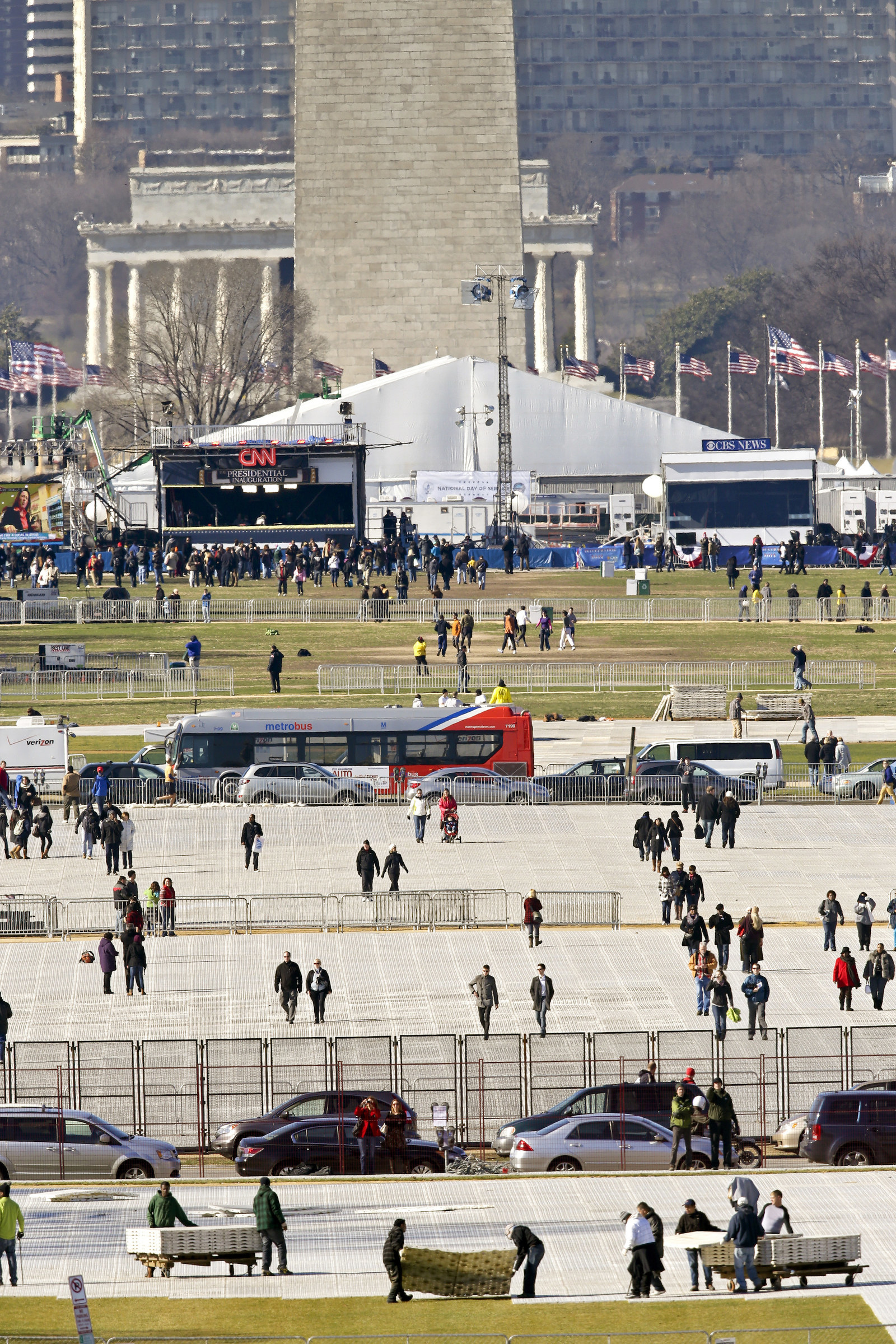 Asked on Sunday about Spicer's decision to utter a falsehood in his very first press conference, Trump aide Kellyanne Conway said he merely offered "alternative facts."
Pretty soon, #AlternativeFacts was a top trending topic on Twitter.
Even the dictionary — THE DICTIONARY — subtweeted Conway.
Some tried to call "alternative facts" by their real name...
But others came up with some "alternative facts" of their own...