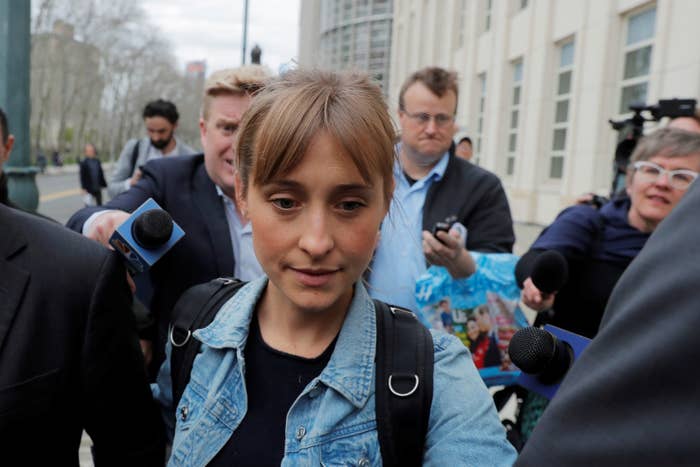 Two women counseled by Allison Mack as part of a self-help community, which federal prosecutors say was a gateway to a secret sex cult, have told BuzzFeed News how the former Smallville star transformed over the years as she was "brainwashed."
"When I first met her she was very entitled and bratty and whatever you imagine an actress to be," said one woman, who asked to remain anonymous for fear of retaliation from current group members. "When I came back [after several years away] she was different. She looked physically different and she acted very different."
"People within [the Executive Success Program] would say she was more 'humble,' but now I know she was brainwashed within an inch of her life," the woman said.
The women said that Mack, 35, as part of her work for the self-help organization known as NXIVM (pronounced "nex-e-um") and its offshoots — like the Executive Success Program (ESP) — counseled them to leave their jobs and partners and tried to have them move to the Albany, New York, compound. In one woman's case, Mack monitored her diet.
"Her tone would be super soothing," the first woman said. "It was easy not to eat when you had someone on the other side helping you through it. She's like your sister, the sister everyone wants."
Mack was arrested last week by federal agents and charged with sex trafficking, sex trafficking conspiracy, and forced labor conspiracy for her alleged role as second-in-command of "DOS," a master-slave sex cult that was a secret part of NXIVM.
Prosecutors say she served alleged cult leader Keith Raniere, who first started NXIVM and the ESP mentoring program, by recruiting women into the group to have sex with him, and threatening to release compromising material on them — including naked photographs — if they refused. Prosecutors said women were also branded with Raniere's initials as a tribute to him.
Mack and Raniere are charged with recruiting at least two women, whose identities are under seal, and then forcing or coercing them to engage in commercial sex acts. Prosecutors said Mack used violence and threats to force one of the women to perform labor for the group. (The two women who spoke to BuzzFeed News are not the same women in the indictment.)
Mack was released on a $5 million bond on Tuesday after pleading not guilty.
Both she and Raniere face a prison term of at least 15 years to life if convicted. Under the terms of her bail, she is to stay under house arrest in California and is barred from contacting any person associated with NXIVM.
A lawyer for Mack did not respond to a request for comment. A lawyer for Raniere said they had no comment.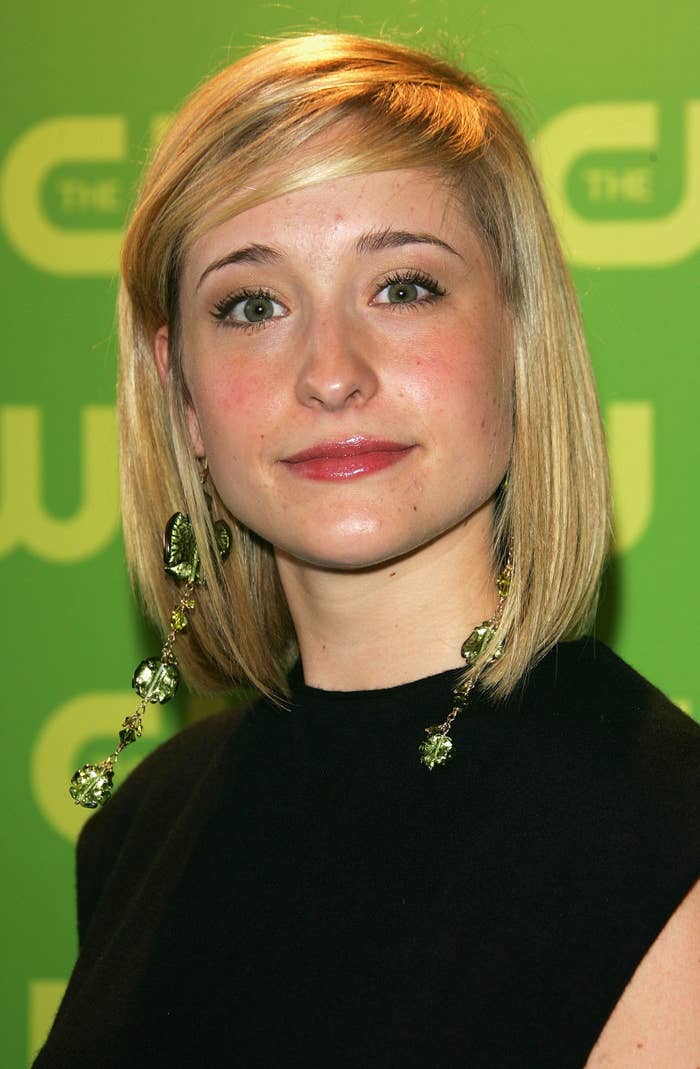 Both women who spoke with BuzzFeed News said they first met Mack around a decade ago during classes for ESP, a life-coaching program in which students paid thousands of dollars to study and move up the ranks. "ESP is a gateway drug," said the first woman. "It's very similar to any professional development course. ... It's really innocent."
"That was when I first met [Mack]," said the second woman, who like the first asked to remain anonymous for fear of reprisal. "She seemed to be very open, a very enthusiastic person. She wanted to change the world. I didn't even know she was famous. I'd never even heard of Smallville."
Several years later, both women encountered Mack again, but she had since climbed through the ranks. "She had transformed into a different person. She was super thin," said the first woman.
"She seemed like she was super married to an idea," said the second woman. "She lived every single aspect of ESP."
"She wanted to change the world. I didn't even know she was famous. I'd never even heard of Smallville."
As the women completed more ESP courses, they were gradually sold on another program targeted exclusively at women, Jness, which Mack posted about frequently on her social media channels.
"The underlying theme is always the same: We want to improve humanity, we want to build a better world," said the second woman. "In Jness, it was all geared towards bettering relationships with men and becoming a more valuable woman; ESP was more about your personal issues."

"You learn the fundamentals of being women, to understand how to be a woman in a man's world without losing your feminine side," said the first woman. "Now I'm embarrassed. Now it makes sense they're grooming you for DOS."
The woman said Jness teaches that the genders are fundamentally different, with women unreliable and weak, while men are disciplined and strong.
"It all might eventually make sense," she said. "Some women react strongly and go, but some of us that have daddy issues or are insecure or have been in abusive relationships or can't find a partner will make this true."
Both women said they were counseled by Mack as part of the Jness program. "It was very easy to talk to her," said the first woman. "It felt genuine, her intent to support you."
"She listened for hours to what you had to say. She gave amazing hugs. She always makes you feel like you're the only person in the room," the woman said.
Samia Shoaib, a Pakistani-born actor who has had small roles in The Sixth Sense and Sex and the City, told the New York Post and NBC's Megyn Kelly Today that she met Mack at a New York audition in 2013 and the pair soon began corresponding over email and having dinners where Mack would discuss Jness.
"I was in a fairly vulnerable time," Shoaib told Megyn Kelly. "I'd had a traumatic experience and I was drinking too much and I was looking for help with that. We discussed how AA was full of — for me, it was a lot of male energy and I didn't really respond to group situations, so she said, 'Oh, I have an alternative.'"
"We got close very quickly, and looking back it was a very contrived effort but at the time she seemed so sincere," she said.

In the short time Shoaib knew Mack, she said she witnessed a drastic change in her, describing a dinner where Mack was "transformed into a different person."

"She was very dour, very moody, very pulled down, and serious. So it was strange to see her go from a smiling, chirpy, extremely friendly girl into someone quite stern," she said.
Shoaib said she believes Mack was exploiting her expressed interest in feminism to have her join the NXIVM world.
"I have no doubt," she told Kelly. "Looking back at the emails it was very clear she was really pumping up her feminist interests to lure me in."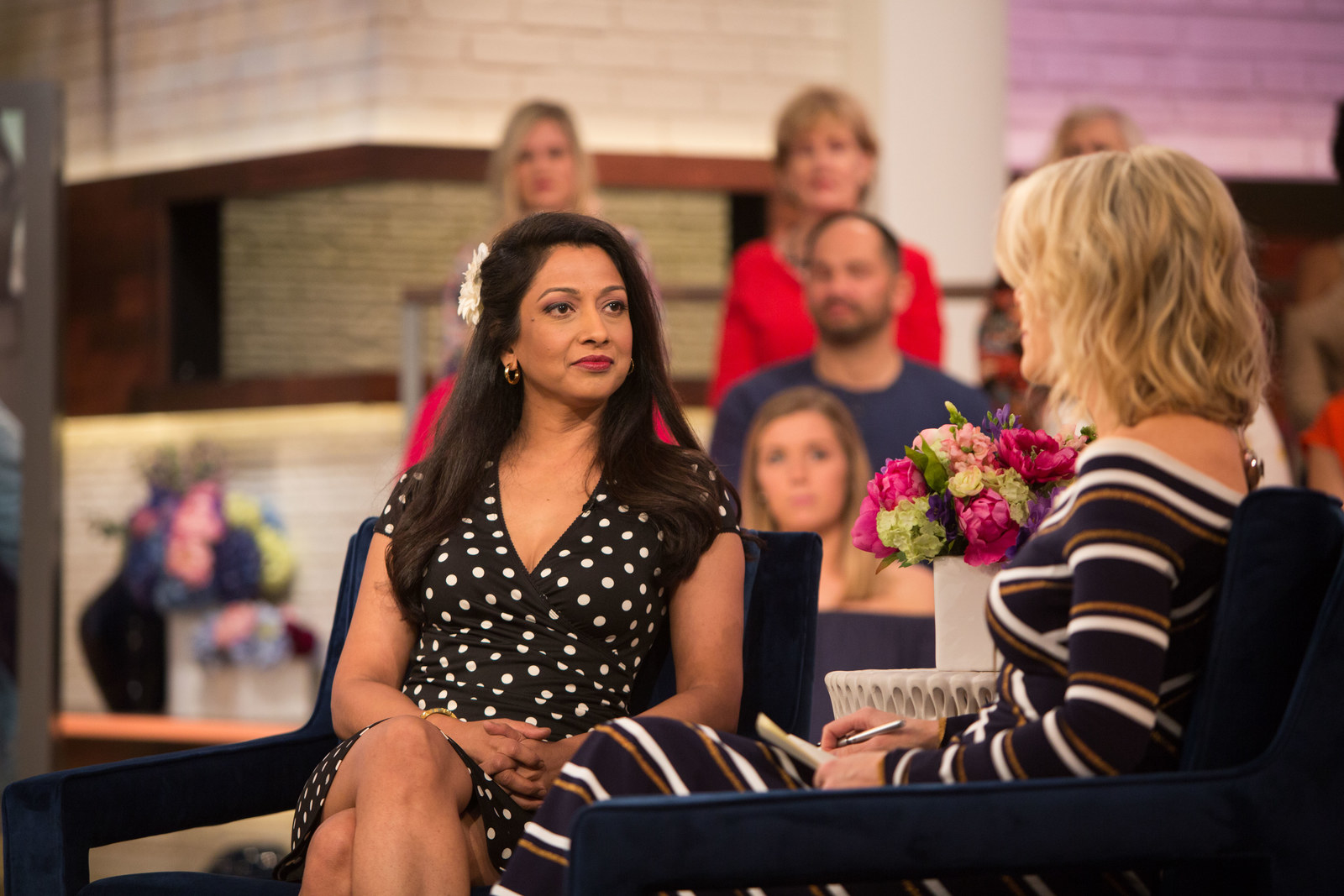 Sometimes, Mack's efforts to speak to women about Jness were more overt. In January 2016, she tweeted at Harry Potter star Emma Watson, "I'm a fellow actress like yourself & involved in an amazing women's movement I think you'd dig. I'd love to chat if you're open."
Prosecutors said the secret sex cult, DOS, was established in or around 2015. It was after this period that both women who spoke to BuzzFeed News said Mack told them to leave their partners and jobs and move to the NXIVM community in Albany.
"She made it sound like my relationship isn't worth anything and it's based on inefficiencies — it's not real love," said the second woman. "The underlying tone was you will never be as close to your partner as to someone who is in ESP."
Mack had also begun losing a dramatic amount of weight. The second woman described seeing Mack counting lettuce leaves in her salad and doing cleanses that involved her drinking water mixed with an unknown powder. In a federal complaint against Raniere, prosecutors said he was "known to sexually prefer women who are exceptionally thin, and a number of the slaves' assignments required them to adhere to extremely low-calorie diets and to document every food they ate."
Mack's tone had also shifted, according to the women. "ESP says we stand for humanity and we want to make the world a better place, but she didn't seem very kind," said the second woman. "She seemed destructive to me."
This woman recalled being chastised by Mack for not enrolling enough women into the Jness program. "She said, 'Why don't you move to Albany for six months and work on your issues?' I basically left the conversation crying."
The woman said Mack subsequently apologized for making her feel bad. "I think part of her knew what she was doing," the woman said.
Neither woman said they were ever part of DOS. However, the first woman said she was approached by a woman she believes was a "slave" to Mack to try to persuade her to join the secret sex cult, but she became scared when she saw the woman's branding and declined.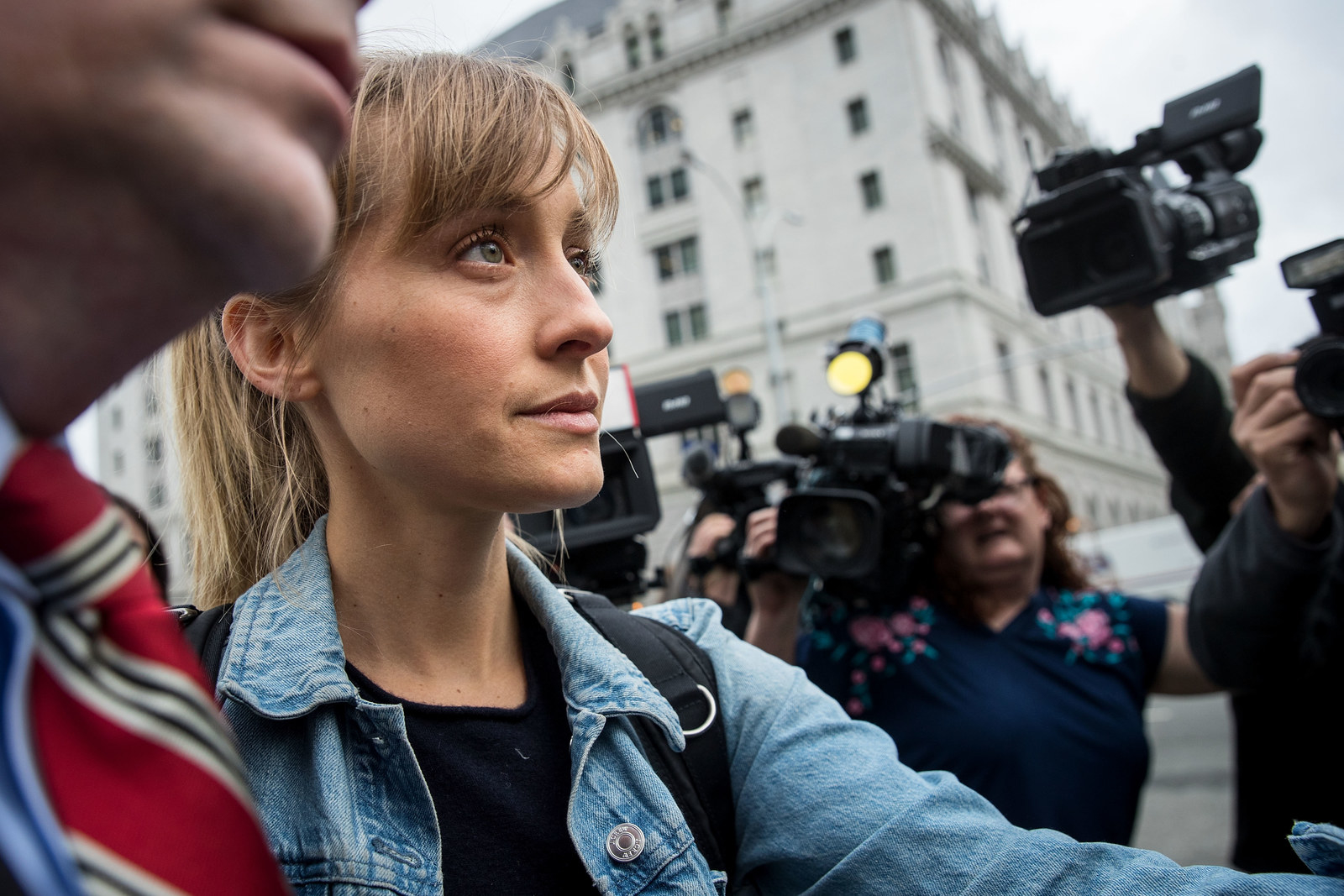 To ensure their obedience, prosecutors say that women who joined DOS had to submit "collateral" — including sexually explicit photos, as well as letters or videos of them saying damning true or false statements about their loved ones. More collateral was said to be required each month.
In Raniere's initial charging document, an actor identified only as "Co-Conspirator 1," but now said to be Mack, wrote letters to Raniere about her parents with allegations that would "destroy their character" as a form of collateral. She was also said to have signed a contract transferring ownership of her home to Raniere if she broke her "vow" to pledge her "full and complete life" to him.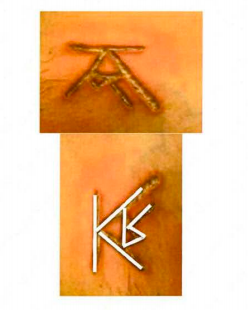 Mack was also said to have persuaded one woman, identified only in court documents as "Jane Doe 1," to join DOS by writing "false and highly defamatory" letters about her family.
Prosecutors say slaves in the group had to perform "acts of care" for their masters, by running errands or completing chores. So-called readiness drills could be conducted at any time of the day or night, prosecutors said, in which the slaves had to respond to text messages within a few minutes, leading to sleep deprivation. Some slaves were also directly or indirectly told to have sex with Raniere.
On two occasions, Mack allegedly woke Jane Doe 1 in the middle of the night and directed her to go to Raniere. On one of these nights, the woman said Raniere told her to strip naked; she was then blindfolded, taken to what she believes was a shack, tied to a table, and had oral sex forced on her by another unknown person while Raniere commented.
Mack allegedly also directed her slaves to pose for nude photographs, including close-ups of their vaginas, according to court documents. Jane Doe 1 told prosecutors she saw Mack text photos of a group of naked women to Raniere who wrote back, "All mine?" with a smiling devil emoji.
"I'm intelligent. I have two university degrees. I was like, 'What happened to me?'"
Both women who spoke to BuzzFeed News have left the NXIVM community and rarely speak to others of their prior involvement because of their shame.
"After the whole DOS thing came out, I really tried to erase all the stuff on the internet," the second woman said. "I'm intelligent. I have two university degrees. I was like, 'What happened to me?'"
In addition to reckoning with their own involvement with the group, the women have been left wondering how well they knew Mack and Raniere.
"There's part of her that's a victim and there's a part that's a victimizer," said the first woman.
"I'm happy they're being held accountable," said the second woman. "And there's also part of me, the brainwashed part, that goes, 'They did what?' There's a disbelief. How can people who promote something so good do something so bad?"