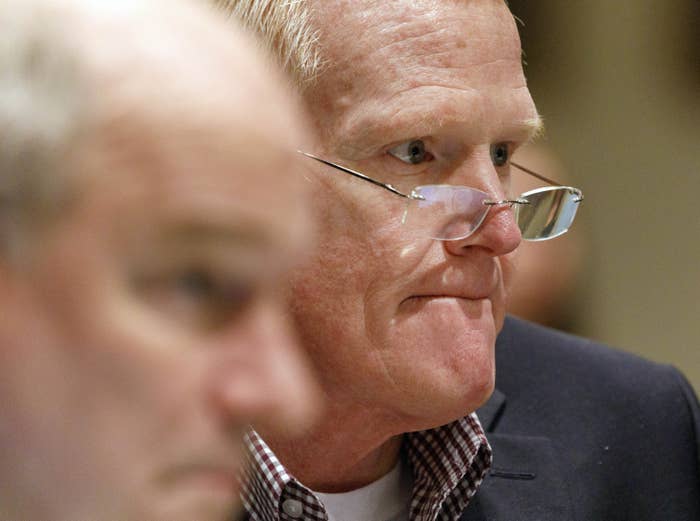 "It's just so bad. I did him so bad. He's such a good boy, too."
These were the words that investigators said that Alex Murdaugh told them three days after his son and wife were shot dead at the family's rural hunting lodge in South Carolina in 2021 — and which prosecutors at his murder trial zeroed in on as a possible slipup in his otherwise consistent denials that he had nothing to do with the killings.
Jurors at the Colleton County Courthouse on Monday listened to a recording of the lengthy June 10, 2021, interview between Murdaugh and investigators with the South Carolina Law Enforcement Division, or SLED. At one point in the interview, Jeff Croft, a senior special agent with SLED, brought up a "traumatic" photo that Alex had seen of his son's and wife's wounds, with Croft adding that he knew it was hard to see.
"When you asked the defendant about a traumatic picture that he saw of Paul and Maggie, what did he say?" lead prosecutor Creighton Waters asked Croft in court.
"It's just so bad. I did him so bad," Croft responded.
"'I did him so bad'?" Waters asked.
"Yes, sir," Croft responded.
Sitting in court, Murdaugh appeared to shake his head, seeming to suggest that he had been misquoted; the recording as played in court was not entirely clear. Reporters covering the trial who listened back to the relevant audio said they could hear the words, "They did him so bad."
Murdaugh's defense attorneys did not make any objection in court to the quote, but their cross-examination of Croft won't begin until Tuesday morning at the earliest.
The shocking moment capped off another extensive day of testimony in the closely watched trial for Murdaugh, who has pleaded not guilty to murder. He is also facing dozens of other charges for alleged financial crimes, as well as a supposed scheme to have himself killed after his family's deaths so that his surviving son could receive an insurance payout.
While grilling SLED special agent and forensic expert Melinda Worley, Murdaugh's defense attorneys pushed her to concede that it was possible that the killings could have been carried out by two shooters.
Noting that wife Maggie and son Paul were killed with a rifle and a shotgun respectively, defense attorney Dick Harpootlian asked Worley about the significant disparity in the angle from which the shots were fired at each victim and whether this meant it was possible there were two killers. Worley responded that a single killer moving around could also explain that difference in angles.
"​​One explanation would be movement; one explanation would be two shooters," Harpootlian responded to Worley, who then conceded both were reasonable explanations.
As they have throughout the trial, which began in earnest on Wednesday, defense attorneys also went to great lengths to suggest that first responders and investigators at the crime scene may have damaged evidence.
In cross-examination, Worley told the jury that a bloody footprint that had been found near Paul was later determined to have come from a sheriff's deputy who responded to the scene.
"Is that the preservation of the scene that your standards require?" Harpootlian asked.
"Not exactly, no," Worley responded.
"Do you know what other evidence they may have destroyed?" he asked.
"I have no idea," she responded.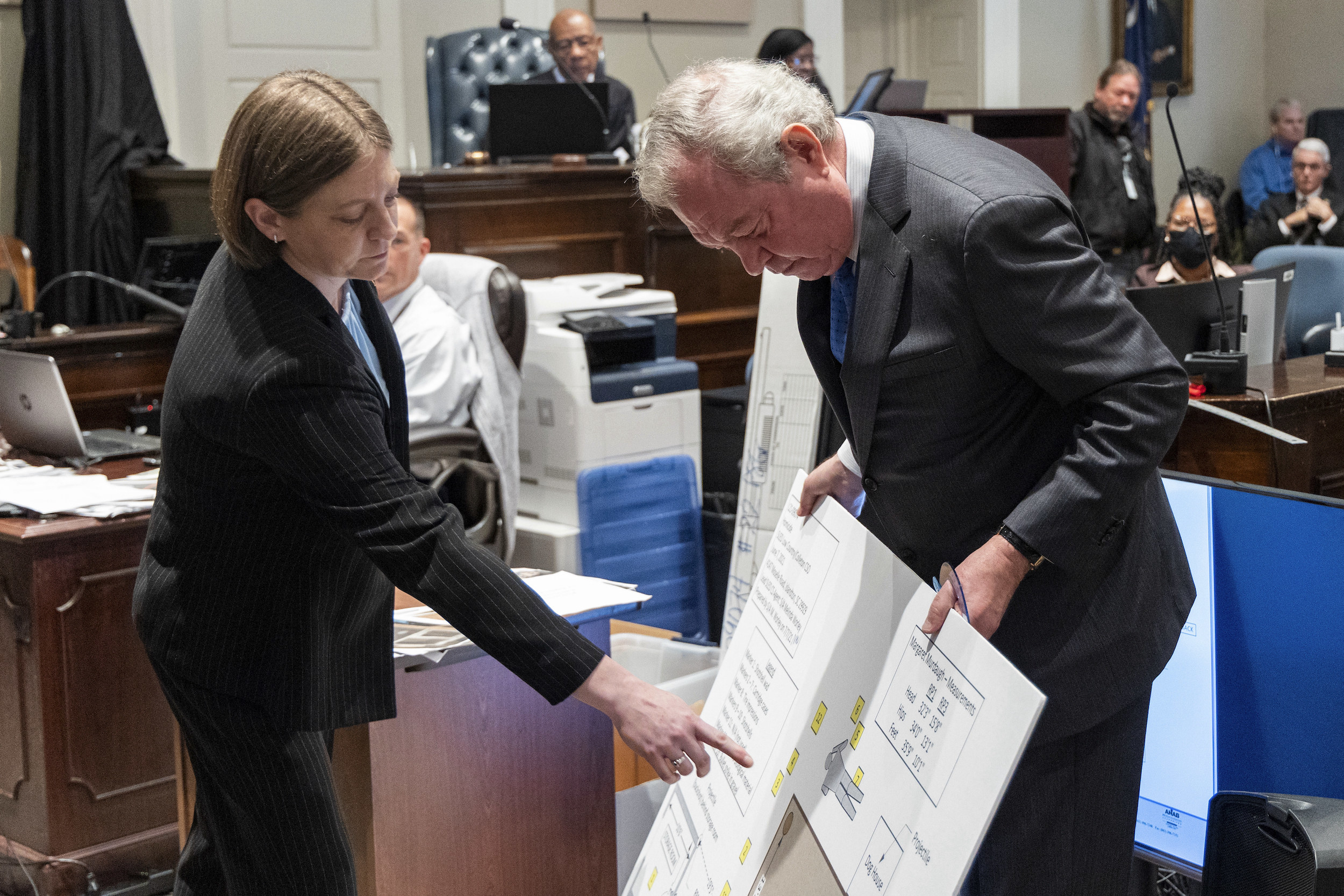 Harpootlian also asked why Worley had not tried to analyze a possible shoe print on Maggie's calf, but Worley said only one photo was taken of the mark and she wasn't made aware of it for weeks.
"The defense shows us dirt on the back of Maggie's leg, do we even know if that's a shoe print?" prosecutor Savanna Goude asked.
"No," Worley responded.
Under cross-examination, Worley also said it did not appear that Alex was wearing freshly laundered clothes when investigators arrived on scene, as prosecutors briefly suggested on Friday, when they noted he had no visible blood on him despite claiming to have tried to check Maggie and Paul for signs of life. Worley noted that there were some dirt marks on the clothes and they were not completely clean.
When Croft took the stand, he testified about interviewing Paul's friend Rogan Gibson the day after the killings and described how Gibson had shared his phone with Croft so the agent could document communications between the young men.
The phone showed that Paul had made a call at 8:44 p.m. to Gibson, whose dog was at the kennels on the Murdaughs' property. Five minutes later, Gibson had texted Paul about the dog, but he never received a response to that or subsequent calls or messages.
In the June 10, 2021, interview, Alex told the SLED agents that he had not seen Maggie or Paul after dining with them and prior to driving to his mother's house. He said he had stayed inside and briefly napped while watching television and using his phone, while Maggie and Paul went down to the dog kennels. Alex had made a similar statement in the hours immediately after the killings.
But prosecutors said last week that they have evidence from a video of the kennels that Paul sent to a friend prior to his death that captured both Maggie and Alex's voices in the background.
Croft also described how investigators later recovered Maggie's cellphone on the side of a road about a quarter mile from the Murdaugh lodge.
Alex had told Croft in their interview that he and Maggie had a "wonderful" marriage and there were no serious issues between them.
"She was a wonderful girl, a wonderful wife, a great mother," Alex said through sobs.