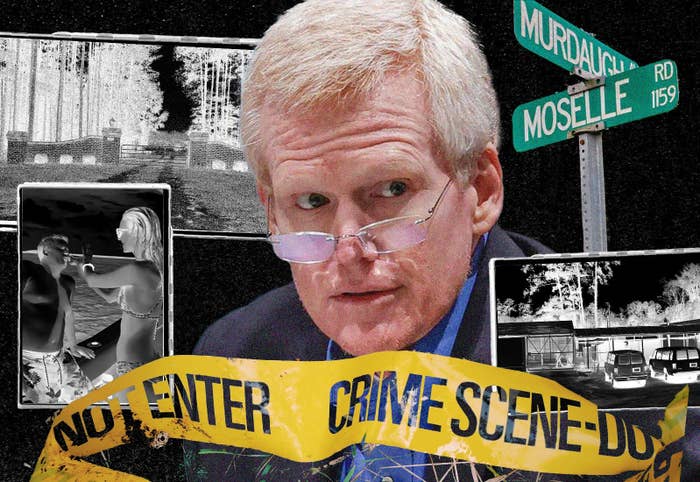 Shortly after 10 p.m. on June 7, 2021, authorities in Hampton County, South Carolina, were called to a rural hunting lodge. There, on the isolated property in what's known as the Lowcountry, officials discovered a grisly scene.
Maggie Murdaugh, 52, and her 22-year-old son Paul lay dead in pools of blood near the property's kennels. Each had been shot multiple times.
Maggie's husband Alex had called 911, telling authorities he made the nightmarish discovery of his slaughtered family after visiting his mother. "My wife and child have been shot badly!" he told the dispatcher. "Please hurry!"
But this wasn't just any family. The Murdaughs were a highly influential legal family whose grip over the region stretched back generations. And, as investigators and the national media soon learned, the Murdaughs had left a trail of death in their wake. There seemed to be many people who might have a motive to get revenge.
But then a year later, after a series of shocking developments in the case, authorities charged Alex with the murders.
On Monday, some 18 months after the killings, jury selection in the highly anticipated murder trial is set to finally begin. Here's a refresher on this extraordinarily complex case as proceedings get underway.
Alex Murdaugh is part of a powerful family of lawyers who have worked as prosecutors for more than three generations. His great-grandfather, Randolph Murdaugh Sr., was elected solicitor for the 14th Judicial Circuit, serving five Lowcountry counties, in 1920. Alex's father, who also held the role between 1986 and 2006, was honored in 2018 with the Order of the Palmetto, the highest civilian award given by South Carolina's governor. In a photo from that day, Alex can be seen smiling behind his father, alongside Maggie, Paul, and their eldest son, Buster.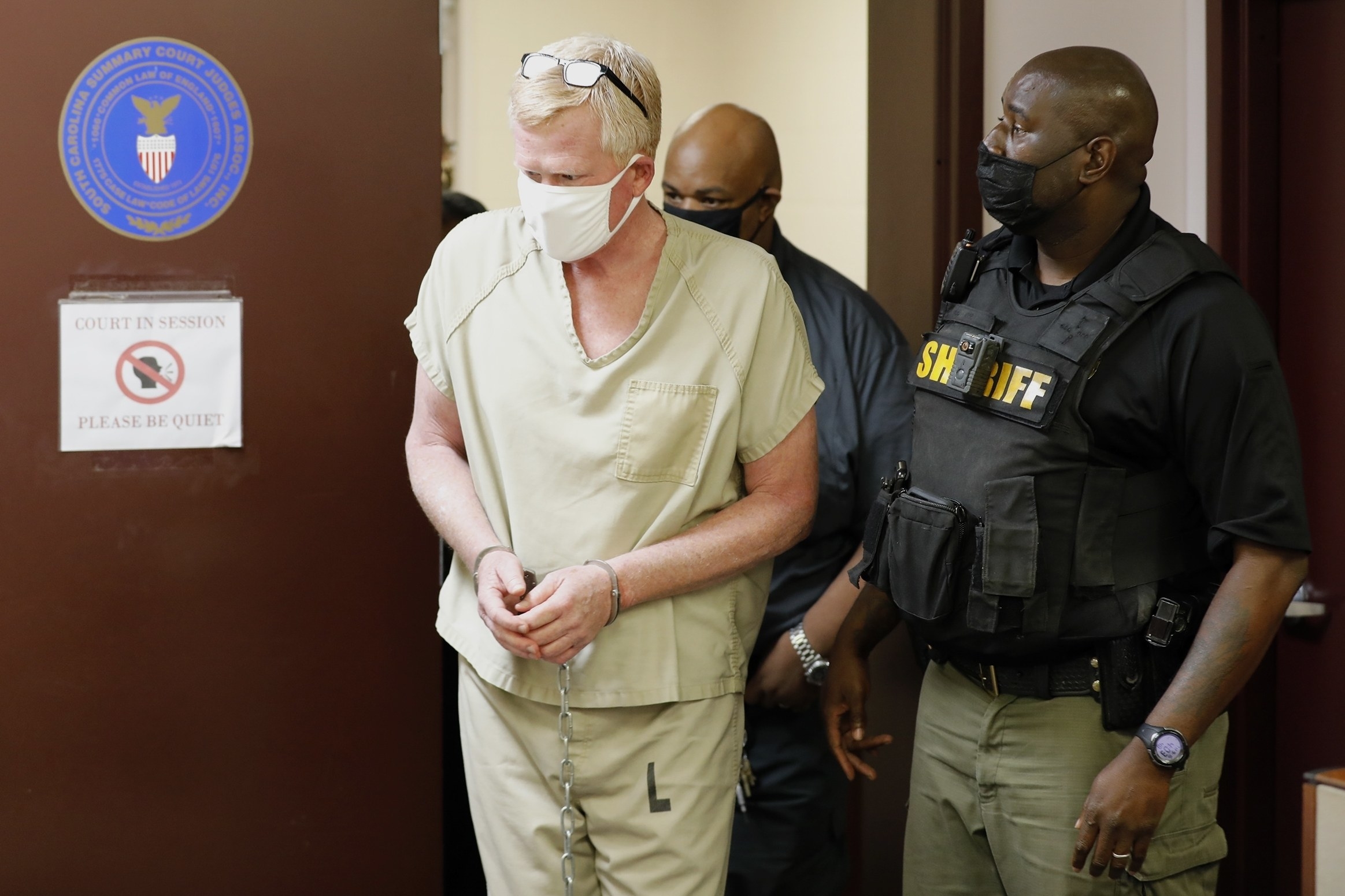 Unusually, members of the Murdaugh family were also allowed to set up and run a civil practice at the same time they served as prosecutors, effectively giving them outsize control of legal matters in the area. Their practice specialized in personal injury litigation in a district that the American Tort Reform Association called a "judicial hellhole" because the legal conditions were unusually favorable to plaintiffs — allowing the Murdaughs to enrich themselves in the process.
The family had a reputation for being powerful and avoiding trouble. "Just anything they get in, they get out of," Paul's friend Connor Cook said in a 2019 deposition. "I've always been told that."
Alex joined the family practice upon graduating from law school at the University of South Carolina in 1994. He married Maggie, having met her at college, and they had two sons.
Months after the killings, Alex revealed he had been secretly using opioids for years as part of an oxycodone addiction that was costly and which prosecutors have said might have led him to kill.
What has he been accused of?
In July 2022, Alex was charged with two counts of murder and two counts of possession of a weapon during the commission of a violent crime. A grand jury in Colleton County indicted him after hearing evidence that he killed his wife with a rifle and his son with a shotgun.
Autopsies showed Paul and Maggie had each been shot multiple times between 9 and 9:30 p.m. Paul's body was found inside the kennels, while Maggie's body was found about 30 yards away. Two final shots were fired into her head at close range.
Who was Maggie Murdaugh?
Maggie was a former sorority member who was remembered in her obituary for her "heart of pure generosity" and her adoration for her family. "She will be remembered as a 'second mom' to her sons' many friends," the obituary states. "She made the most out of every situation, and lived each and every day to the fullest."
"She has been lost in all of this. ... She was a good friend, and is definitely missed," Debbie Bishop-Phillips told the Bluffton Today newspaper. "If she was your friend, there was nothing she wouldn't do for you. She always made you feel welcome."
At the time of her death, Maggie had been mostly living at the family's beach house in Edisto. People magazine reported, citing a law enforcement source, that Maggie had spoken with a divorce attorney in the months before her death. Others told the outlet that the Murdaugh marriage appeared to be strained.
Alex's lawyers hit back at those claims, saying text messages between the pair indicated "a very loving relationship." They said she'd been living at the beach house to avoid attention in town following a deadly boat crash involving her youngest son.
On the night of her death, sources told People and FITSNews that Alex had asked Maggie to join him at the hunting lodge before they went to see his ailing father in the hospital. Per People, Maggie had messaged a friend that night to say she found that request "fishy."
"He's up to something," she was said to have written.
Who was Paul Murdaugh? And what happened with that boat crash?
Paul Murdaugh had been a junior at the University of South Carolina, the same college that his parents attended, with a reputation as a privileged and cocky rich kid who enjoyed hunting and underage drinking with friends. His obituary, though, only made reference to his "one-of-a-kind" personality and caring nature. "Paul never met a stranger, and had an abundance of friends," it reads. "He was always eager to lend a helping hand to anyone in need."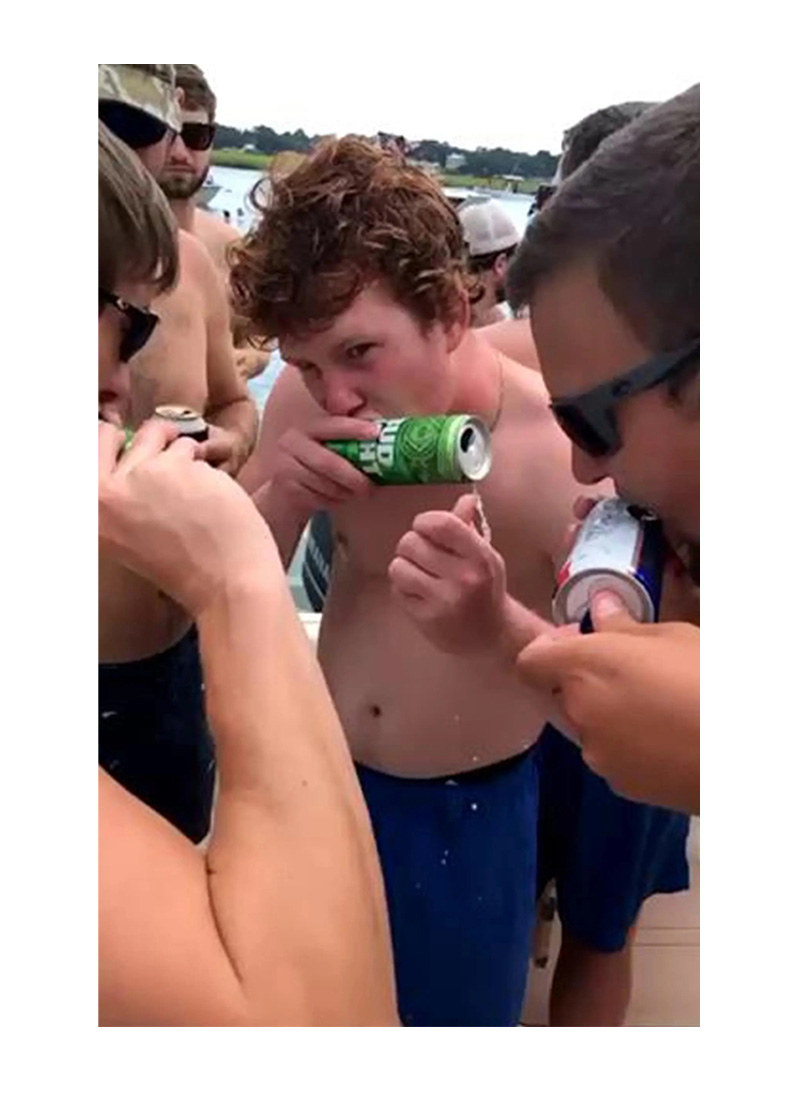 At the time of his death, Paul was facing manslaughter charges stemming from a Feb. 24, 2019, boat crash that resulted in the death of one of the passengers, 19-year-old Mallory Beach. He had been out drinking heavily and joyriding in Alex's speedboat with friends when they crashed at high speed into a bridge's pylon shortly before 2:30 a.m., injuring those on board and sending Beach flying into the water. Her body would not be found for seven days.
Alex and his father soon arrived at the hospital where Paul and the other survivors had been taken. One nurse there said Paul appeared to be "highly intoxicated and uncooperative with staff," telling detectives Paul was "one of the most arrogant teenagers to come through the emergency room." Other nurses said they saw Alex entering the rooms of others who'd been on board the boat to try to talk to them, while Paul initially refused to take blood alcohol tests. Later tests showed his blood alcohol level was three times the legal limit.
The Murdaughs later tried to insist that Cook had been driving at the time of the crash — a defense they planned to use when Paul was eventually charged with three counts relating to Beach's death months after the crash. When he pleaded not guilty in May 2019, it was in a courtroom where his great-grandfather's portrait hung on the walls. Released on a $50,000 recognizance bond, Paul was never detained in jail; his mugshot was taken in a courtroom corridor rather than a police station.
Before his death, the Beach family had also filed a wrongful death lawsuit against the Murdaughs, which would have compelled them to detail their net worth and finances in court.
After Paul was murdered, officials did investigate whether he may have been the intended target and whether Maggie's death was collateral damage. Alex's brothers told Good Morning America that their late nephew had received death threats prior to his killing.
What about the other deaths linked to the Murdaugh family?
Soon after Paul and Maggie were killed, officials announced that "based upon information gathered" during that investigation, they were reopening probes into the 2015 death of local 19-year-old Stephen Smith and the 2018 death of Murdaugh housekeeper Gloria Satterfield.
On July 8, 2015, Smith's body was found in the middle of a rural road in Hampton County, about 10 miles from the Murdaugh home. The 19-year-old had died from blunt force trauma to the head, which authorities had initially suspected had been due to a hit-and-run. They theorized he had been walking home in the middle of the night after his car ran out of gas when he was struck by another vehicle and left for dead. But the South Carolina Highway Patrol found no evidence of any crash, fueling suspicions that his body was simply dumped there.
Smith, a gay nursing student in the conservative small town, had been a classmate of Buster Murdaugh's. Rumors circulating in the area linked the pair romantically, with Smith's twin sister saying he had told her he had been quietly seeing another young man who would surprise many people. However, no members of the Murdaugh family were ever formally accused in Smith's death.
In February 2018, more than two and a half years after Smith was killed, the Murdaughs' longtime housekeeper, Satterfield, fell at their hunting lodge, dying weeks later from her injuries. She was said to have tripped on one or more of the family's dogs, hitting her head on a set of stairs. But the housekeeper's death was listed as "natural" on her death certificate, when the manner should have been "accidental," according to a coroner.
In September 2021, following the Murdaugh murders, authorities said that based on "information gathered" during their probes of Alex, they were opening a criminal investigation into Satterfield's death, as well as the handling of her estate. Her body was even exhumed as part of the investigation.
What other crimes has Alex Murdaugh been accused of?
Alex was charged in October 2021 with two counts of obtaining property by false pretenses for misappropriating funds intended for Satterfield's family after her death.
Satterfield's sons said Murdaugh steered them to use a lawyer — Cory Fleming, who was, unbeknownst to them, one of his longtime friends — so they could sue his insurer for compensation. A settlement of $500,000 was eventually reached, but the sons said they never received any money. They later also learned of an additional $4.3 million settlement of which they had never been made aware. Instead, Fleming sent the money to a new account belonging to Murdaugh. (Fleming was also eventually charged, as was former banker Russell Laffitte, who was alleged to have participated in this and other schemes.) In June 2022, Alex finally admitted in a "confession of judgment" that he owed the Satterfields the $4.3 million.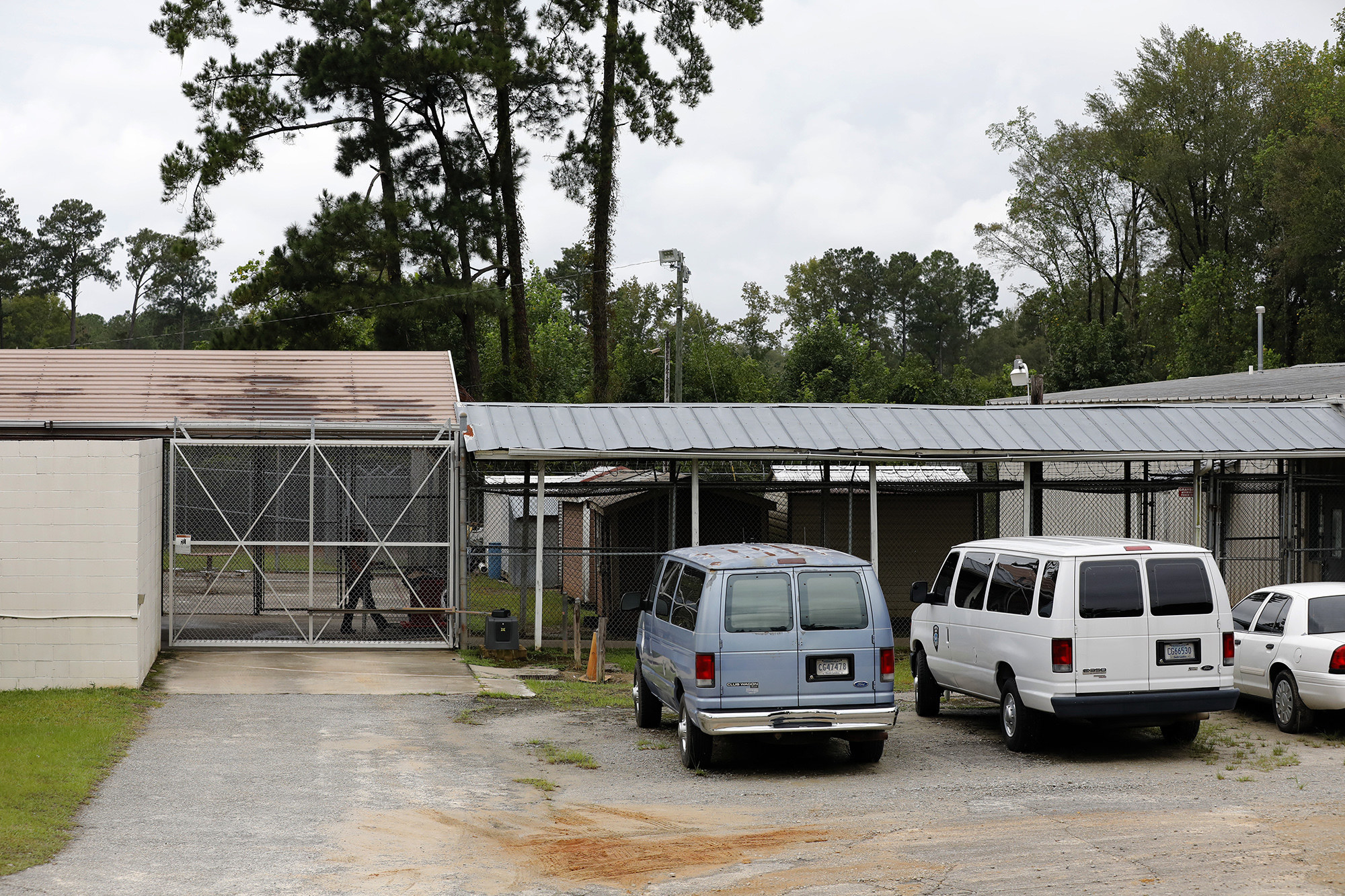 In total, Alex is facing dozens of counts of mostly financial crimes relating to similar alleged thefts of money that was owed to his legal clients. Prosecutors said he stole more than $8.5 million from his law firm and clients who had suffered accidents, both living and dead. He was also charged with taking $120,000 that was intended for one of his own brothers.
But the incident that supercharged national attention on the Murdaugh case — and which ultimately led to the first charges against Alex — came in September 2021, when he said he was shot in the head while changing a tire, but the bullet only grazed him. The incident happened on Sept. 4, the day after Murdaugh resigned from his law firm for allegedly misappropriating client funds.
Alex survived the encounter, which had initially fueled suspicions that the Murdaughs were indeed being targeted — until officials arrested Alex himself.
Murdaugh was charged with insurance fraud, conspiracy to commit insurance fraud, and filing a false police report. He allegedly orchestrated the plot so that his surviving son would receive a $10 million life insurance payout. He allegedly hired a former client and distant cousin, Curtis "Eddie" Smith, to shoot him on a rural road on Sept. 4, but survived and told police he'd been shot by a passerby. Smith, 61, was arrested and charged with assisted suicide, assault and battery, and insurance fraud. He's also facing additional charges of conspiracy, money laundering, forgery, and drug offenses.
What is the alleged motive? And what alibi does Alex Murdaugh have?
In December 2022, prosecutors finally revealed what they said was Alex's motive for allegedly killing his wife and son. In a court filing, officials said that he killed the pair in order to distract attention from his financial crimes. It's alleged that these thefts might have been about to finally come to light either through the Mallory Beach lawsuit or Maggie's possible divorce suit.
His law firm had also caught wind that funds were missing and had demanded an explanation from Alex on June 7, 2021 — the very day his wife and son were killed.
"The murders served as Murdaugh's means to shift focus away from himself and buy himself some additional time to try and prevent his financial crimes from being uncovered, which — if revealed — would have resulted in personal, legal and financial ruin," prosecutor Creighton Waters wrote in the motion.
Alex's lawyers have said he has an alibi for the time of the murders. They told the court that the pair were alive when he left the property shortly after 9 p.m. to drive to his mother's home. Alex's 81-year-old father had been ill in a Savannah hospital and died a few days after the killings.
On his drive to his mother's, Murdaugh was said to have made telephone calls to his other son, his brother, his sister-in-law, an attorney and friend, and another person identified by the Post and Courier newspaper as his farmhand. After visiting with his mother and her nurse for roughly 25 minutes, he drove back to the hunting lodge, speaking again via his phone with his attorney friend. Upon his return, he was said to have discovered the pair's bodies near the lodge's dog kennels at approximately 10:05 p.m.
In a pretrial hearing in October, Waters said the prosecution team had obtained a cellphone video from Paul's phone showing him talking with his mother and father near the kennels at 8:44 p.m., shortly before his and his mother's phones stopped all activity. That contradicts a claim made by one of Alex's defense attorneys in an HBO Max documentary about the killings: that Alex had been napping and hadn't seen his wife or son in the moments prior to leaving the lodge.
Another key contentious piece of evidence will be the shirt Alex was wearing on the night of the killings and whether there was blood splatter on it from him having been present when the pair were killed or merely because he touched their bodies once he discovered them.
Alex's murder trial will be streamed live from the courtroom. Due to the high-profile nature of the trial and the family's prominence in the area, the case is being prosecuted by the South Carolina attorney general's office. ●