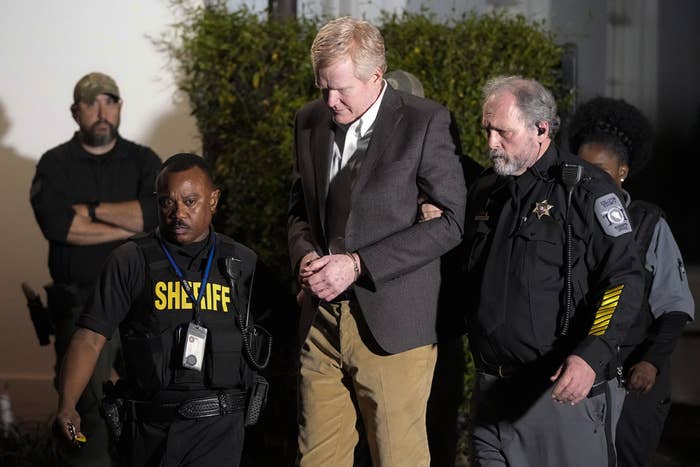 In their closing pitch to jurors at Alex Murdaugh's murder trial on Thursday, prosecutors made sure to thank an unlikely figure — a witness to the slayings who could not be called to the stand in the six weeks of testimony but whose presence at the scene of the crime ultimately proved pivotal: Bubba the Labrador retriever.
"Thank God for Bubba," prosecutor John Meadors said in his closing statement before the jury ultimately convicted Alex of murdering his wife and youngest son after less than three hours of deliberations.
Bubba was one of several Murdaugh family dogs at the kennels on the night Maggie and Paul were killed on June 7, 2021, at their rural hunting property in South Carolina. The dog also became something of a recurring character at the trial, with witnesses repeatedly describing the yellow Labrador as a rambunctious animal with a penchant for chasing chickens and guinea fowl. Only Alex appeared to have a special control over the dog — something that was captured on footage filmed by Paul himself just minutes before he was killed.
It took authorities months to crack into Paul's locked iPhone after the murders, but when they ultimately found the video, it quickly became the most important piece of evidence in the entire trial — destroying Alex's alibi and proving he'd been lying to authorities. It was the one thing the lawyer hadn't accounted for as he meticulously planned the murders, prosecutors argued.
The 50 seconds of footage showed Paul trying to corral a friend's dog, Cash, who was temporarily staying in the Murdaugh kennels. Paul had been concerned about the dog's tail and wanted his friend's opinion, but they could not successfully have a video call due to weak cellphone reception on the property. Paul then apparently filmed the video to send to his friend, but he never got the chance to do so.
"Quit, Cash. Come here," Paul says in the video.
"He's got a bird in his mouth!" Maggie can be heard saying loudly in the background.
"Bubba!" says a third male voice.
"It's a guinea," Maggie says.
"It's a chicken," Paul replies, as he returns his attention to Cash.
"Come here, Bubba!" the male voice says. "Come here, Bubba!"
Witness after witness — many of them longtime friends or family of the Murdaughs — testified that the voice belonged to Alex.
He had repeatedly told law enforcement that he had not seen his wife or son prior to waking from a post-dinner nap and driving to his mother's house, but this video — and the audio of Alex shouting Bubba's name — placed him firmly at the scene just minutes before Maggie and Paul locked their phones for the very last time.
Meadors, the prosecutor, told the jury on Thursday that when his own family had seen the kennel footage, they told him, "Isn't it something that your best witness in here are the dogs?"
"You know some people say they've got a sixth sense? You think Bubba knew?" Meadors asked. "He got Alex to say something: 'BUBBA!'"
"Thank you, Bubba," Meadors said, before noting that the dog is now living with the Murdaugh family housekeeper, who was herself another key witness in the trial.
When he testified in his own defense, Alex had to concede he'd been caught lying to authorities as a result of the video — something he blamed on drug-induced paranoia. It was, evidently, a lie that the jury ultimately found too significant to ignore.
Meadors described Paul's footage as akin to a piece of "insurance" that Paul had on his father in case the worst happened.
"Did anybody else in the world — in the world — know that video was out there except Paul? No, sir," Meadors said. "And it did sit there until law enforcement working together — the state's, the local, SLED, everybody — got it out."
The family had known for years about Alex's drug use, but surviving son Buster testified he believed his father had the addiction under control after a stint at a rehabilitation facility. It appeared from evidence presented at the trial that Maggie and Paul were less confident.
A month before the murders, Paul sent his father a text message: "Mom found several bags of pills in your computer bag."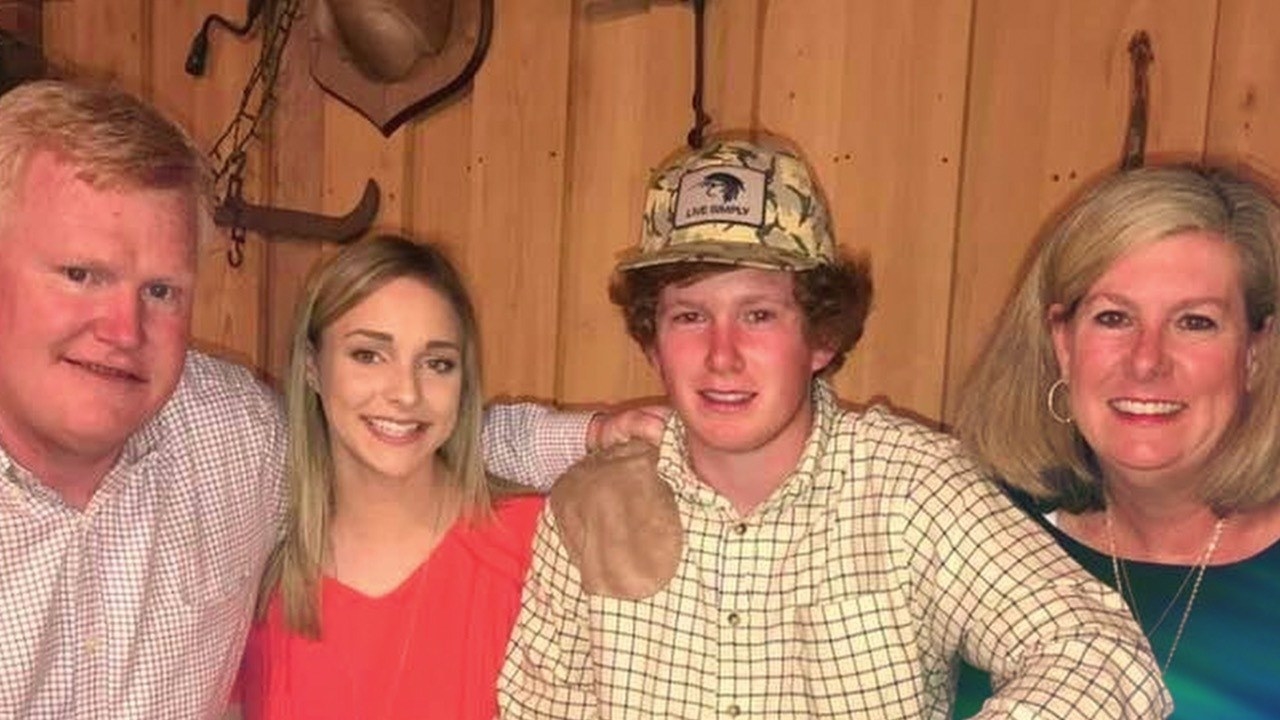 Later that same night, Maggie googled descriptions of the pills she had apparently recovered. "Green gel pill p30" and "White pill 30 on one side rp," she typed into the search engine, according to her phone data.
The two had been concerned for some time about Alex's addiction, Maggie's sister, Marian Proctor, testified. Paul, in particular, seemed to take it upon himself to search the house to try to ensure his father was staying clean.
Proctor testified that it was this dedication that led to Maggie giving her youngest son a nickname — one that would prove ominously prescient given the key role that Paul played in filming a video that became the central piece of evidence that ultimately foiled his father's murderous scheme: Paul had been Maggie's "little detective."