For months, China's most acclaimed contemporary artist, Ai Weiwei, has been working on the Greek islands that are the arrival point for thousands of refugees that have poured into Europe over the past year.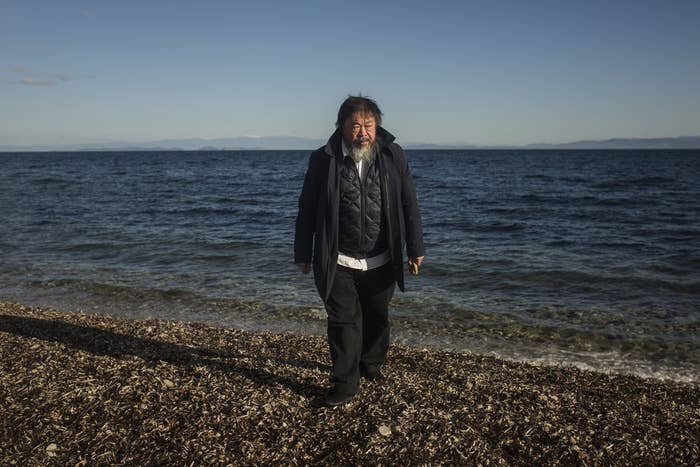 On Saturday, the artist unveiled a new work dealing with the refugee crisis. His team wrapped the columns of the Berlin Concert Hall in life vests used by migrants who went on the perilous journey across the Mediterranean.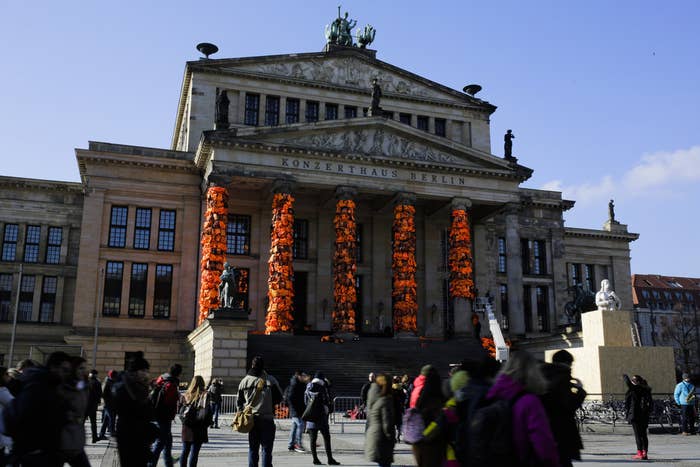 At least 374 people have died at sea this year while trying to cross into Europe, the International Organization for Migration told BuzzFeed News.
Those who succeed often leave behind the life vests they used to make the crossing. Many are mass-produced in Turkey and are often defective.
This BuzzFeed News photo series from November showcased the thousands of vests on the island of Lesbos — a stark reminder of the scale of the migration crisis.
Authorities on Lesbos gave the Chinese artist some 14,000 reclaimed life jackets for his project, according to the Associated Press.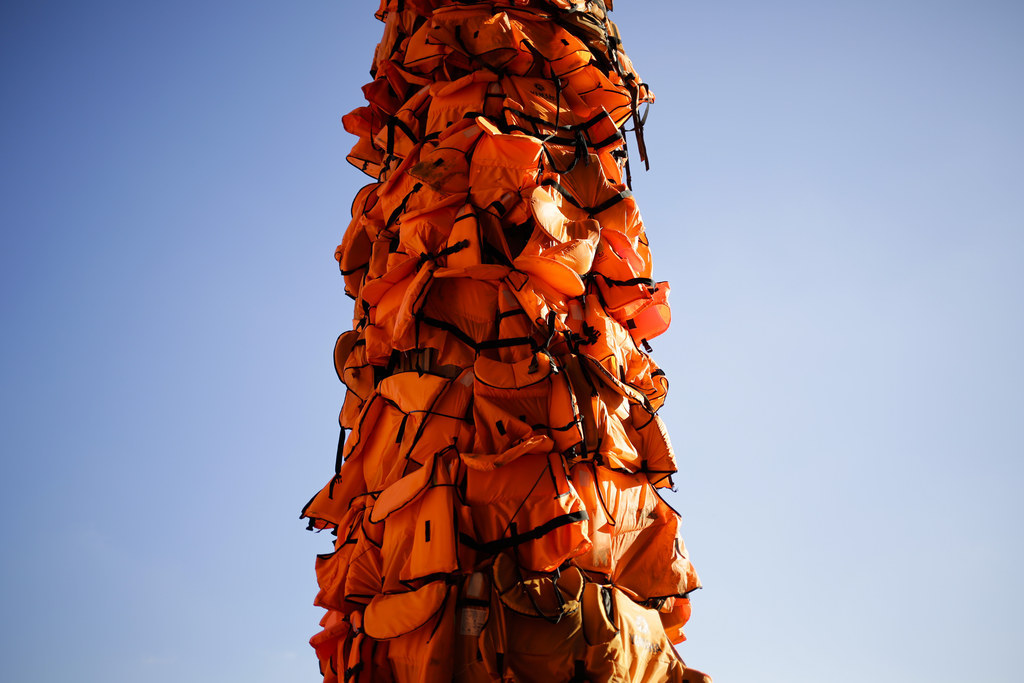 The installation has been timed to coincide with the Berlin International Film Festival, which draws heavy media interest around the world.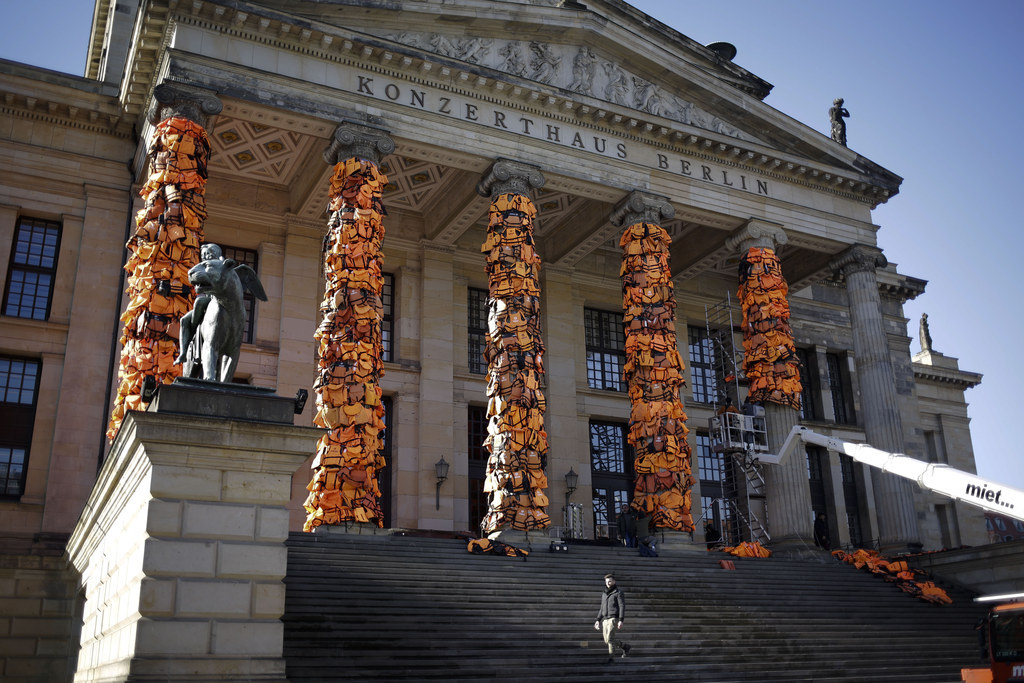 Germany has been a preferred country for many of the tens of thousands of refugees and migrants who have poured into Europe, fleeing war and poverty.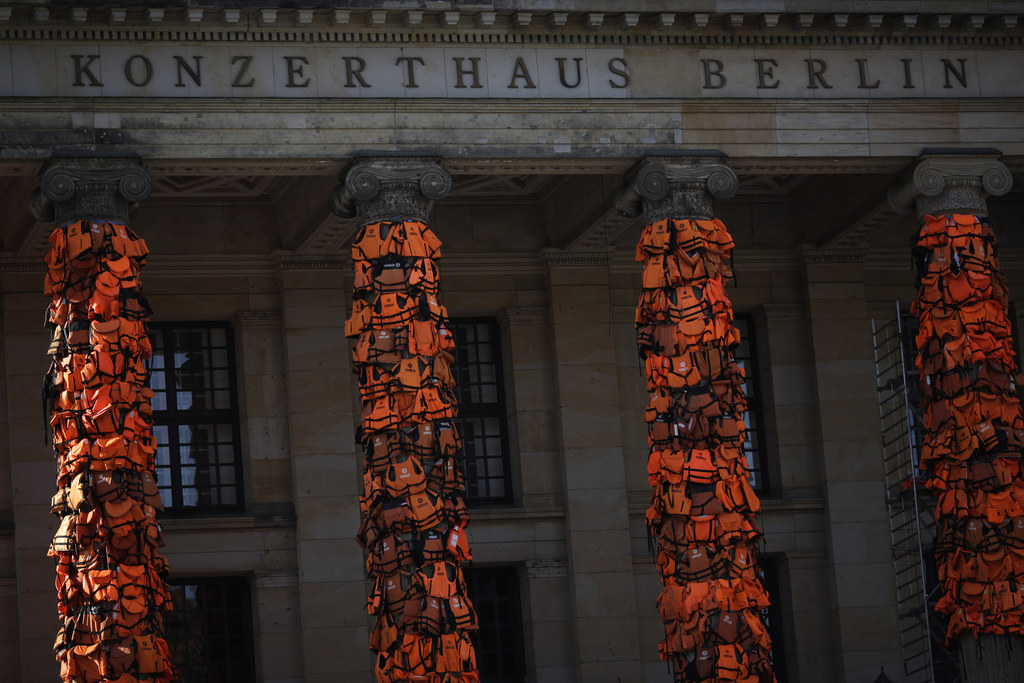 Earlier this month in the Czech capital, Prague, Ai Weiwei unveiled another refugee-themed outdoor work. He wrapped bronze animal heads depicting the traditional Chinese zodiac in thermal blankets given to refugees when they reach European shores.