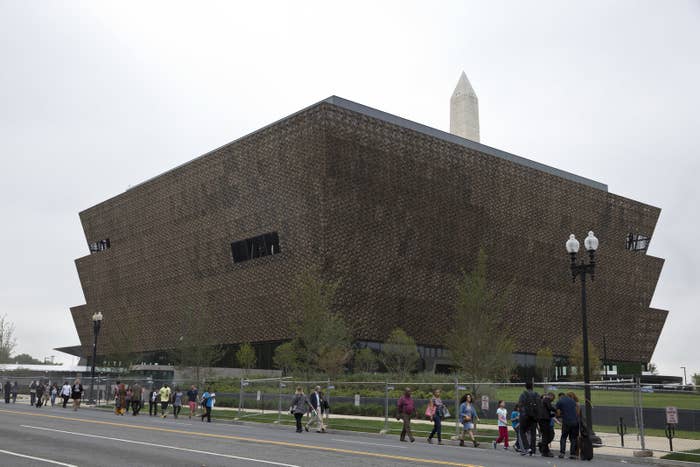 Visitors were removed from a section of the National Museum of African American History and Culture in Washington, DC, on Wednesday after a noose was found on the floor of one of the rooms, Smithsonian officials said.
It's the second time this week a noose has been discovered on the grounds of a Smithsonian museum.
The rope was found Wednesday by a tourist inside one of the museum's three history galleries, the Era of Segregation 1786-1968, Smithsonian spokeswoman Linda St. Thomas told BuzzFeed News.

"It was rather a small rope thing and not something that would set off the magnetometers," she said.
"Park Police removed it and we reopened the gallery about an hour later," she said.
Smithsonian Secretary David Skorton informed staffers of the discovery via email on Wednesday afternoon, calling it "deeply disturbing news." A copy of the email was obtained by BuzzFeed News.
"The Smithsonian family stands together in condemning this act of hatred and intolerance, especially repugnant in a museum that affirms and celebrates the American values of inclusion and diversity. We will not be intimidated," he wrote.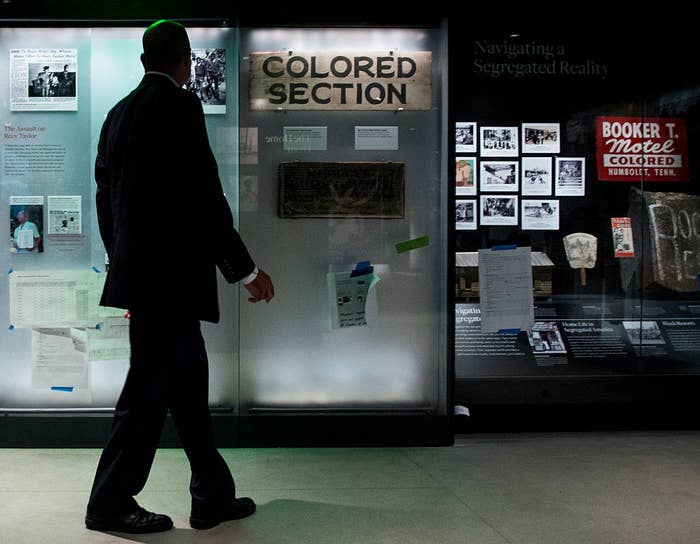 Nooses are often used to intimidate African Americans, evoking an era of lynching and subjugation.
On Friday evening, a noose was found hanging on a tree outside the Hirshhorn Museum, a venue for contemporary art and sculpture. St. Thomas told BuzzFeed News on Saturday that was the first time a noose had ever been found on Smithsonian property.
"I don't know what to say," she said after Wednesday's discovery.
"We do consider this one to be different," she said. "In this case it's clearly a message to the museum."
Lonnie Bunch, one of the founding directors of the museum, said the noose discovered Wednesday was a "painful reminder of the challenges that African Americans continue to face."
"This was a horrible act, but it is a stark reminder of why our work is so important," the statement read.
US Park Police are now investigating both incidents, Skorton told staff. A Park Police spokesperson did not immediately respond to a request for comment.
Counselors have been offered to staff members, Skorton said.
"Cowardly acts like these will not, for one moment, prevent us from the vital work we do," Skorton wrote to staff. "We will remain vigilant and, in spite of these deplorable acts, we will become a stronger institution for all Americans."