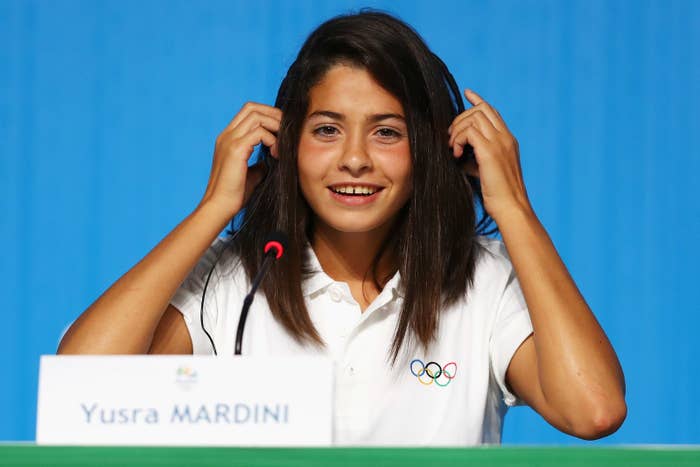 A Syrian refugee who found sanctuary in Europe after swimming in the icy Mediterranean waters inspired people around the world on Saturday when she won her Olympic swimming heat.
Yusra Mardini is one of 10 athletes selected to compete in the first ever Olympics team composed entirely of refugees. The men and women from Syria, South Sudan, Ethiopia, and the Democratic Republic of Congo received huge applause when they entered the opening ceremony on Friday.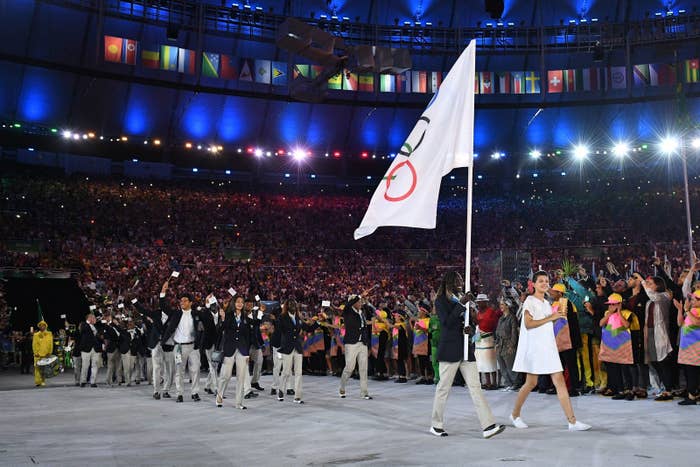 Mardini, 18, was forced to swim for her life when her boat began sinking as it was ferrying her and roughly 20 other refugees to Europe last year.
She and her sister, who both knew how to swim, jumped out and pushed the boat for three and a half hours until they reached the Greek island of Lesbos, she told the UN Refugee Agency.
"It would have been shameful if the people on our boat had drowned," she said. "There were people who didn't know how to swim. I wasn't going to sit there and complain that I would drown. If was going to drown, at least I'd drown proud of myself and my sister."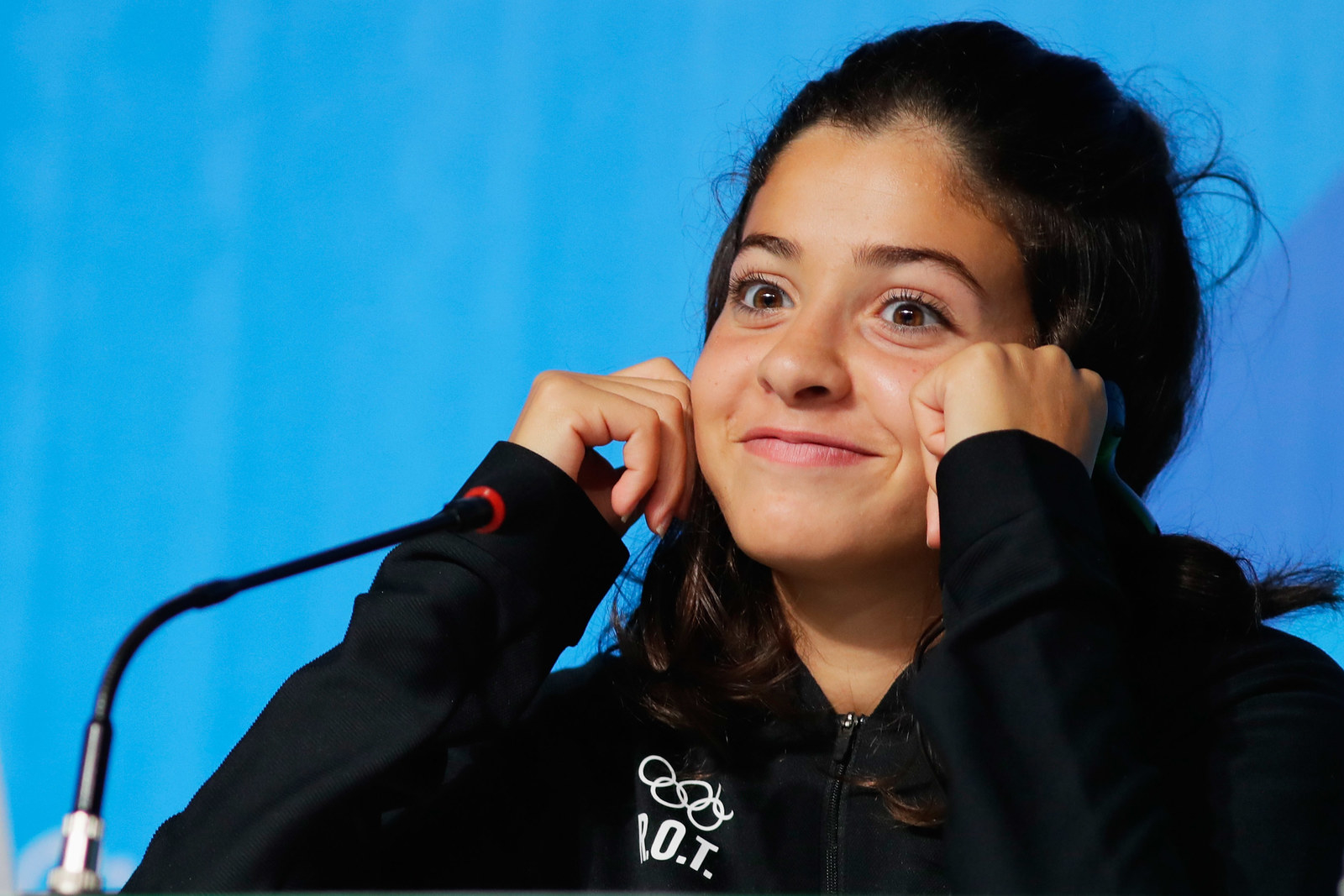 After they found refuge in Berlin, Mardini began swimming at a local sports club where she caught the eye of a coach.
When the International Olympic Committee decided to field a team of refugee athletes to draw global attention to the refugee crisis, Mardini was among those who qualified — barely nine months after she first arrived in Europe.
On Saturday, Mardini won her women's 100-meter butterfly swimming heat, posting a time of 1:09:21.
Although her time wasn't good enough to qualify for the semifinals, Mardini's victory in her heat has already led people to rejoice on social media.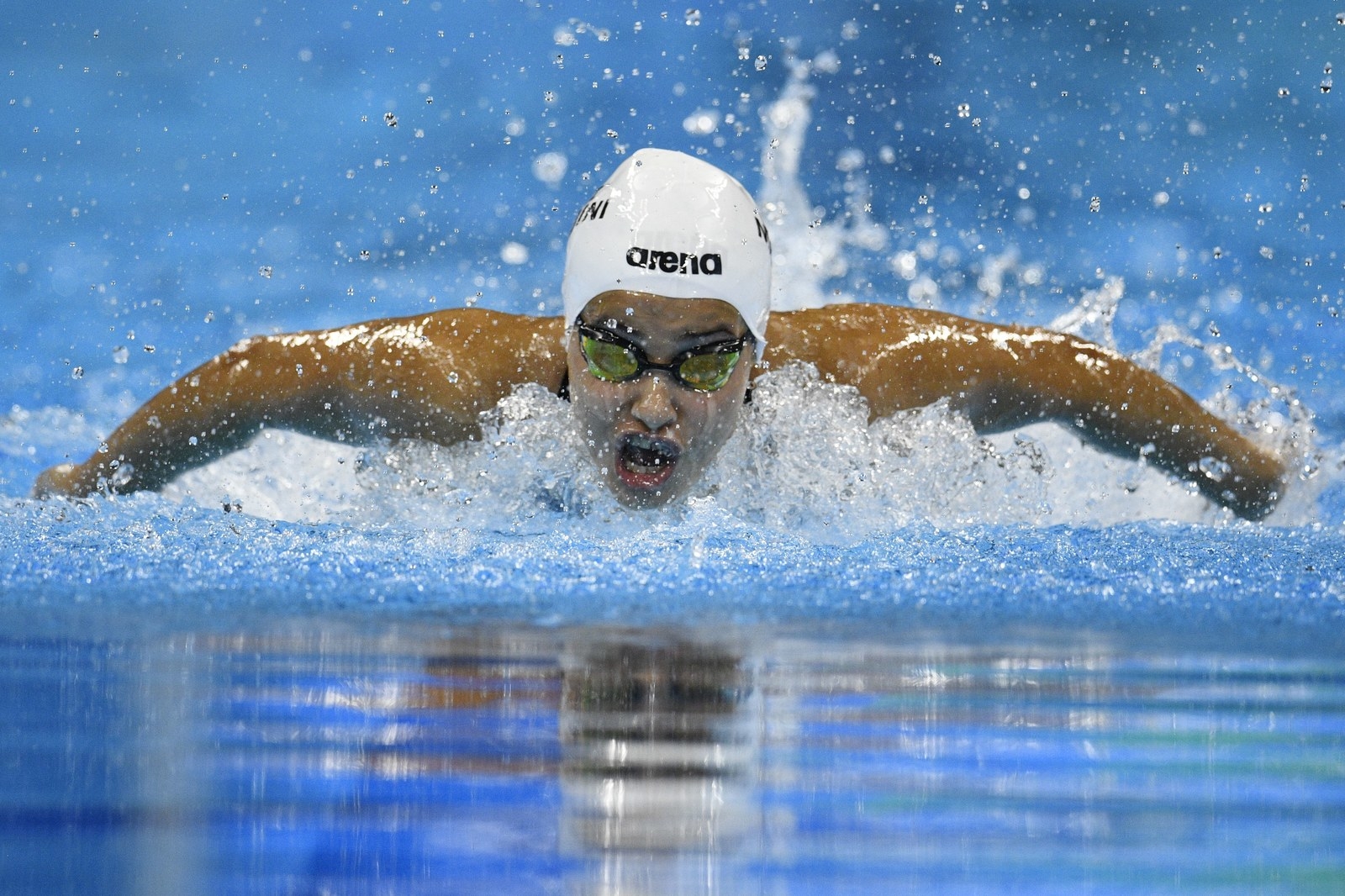 "I'm going to make them proud," Yusra said in March. "I want to represent all the refugees because I want to show everyone that, after the pain, after the storm, comes calm days. I want to inspire them to do something good in their lives."
"I want everyone not to give up on their dreams and do what they feel in their hearts," she said. "Even if it's impossible, even if they don't have the right conditions, you never know what will happen, just keep trying. Maybe you'll get a chance like I did. Or maybe you'll make your own chance."
CORRECTION
Mardini's time of 1:09.21 did not qualify her to compete in the semifinal. A previous version of this post said that she would be moving on to the next round.