A new ad has popped up on an electronic billboard in Dearborn Heights, Michigan, and this one is...🌈🌈🌈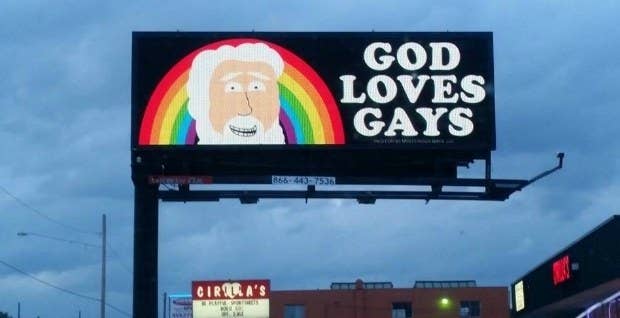 Campaigners raised money to place the ad on the billboard because the sign also features this decidedly anti-gay ad: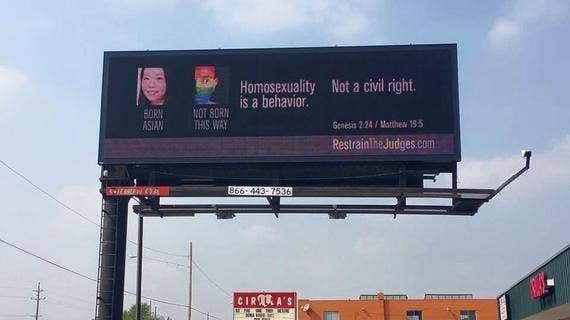 The campaign is the work of the group "God Loves Gays," which is working to place the ads around the country.
The group's website is run by an anonymous user called "God."
In a statement, "God" explained why he/she/it/the Lord Almighty chose to place the ad in Dearborn Heights: "Some jerk has been putting up a bunch of anti-gay, bigoted billboards all across Michigan for months. Now God has jumped into the rotation of one of the digital billboards they're using. It feels great to directly contradict the message of bigotry being put out by these asshats. SMITE!"
It's the third time this year the group has erected such a billboard, with other ads going up in Salt Lake City and Orem, Utah.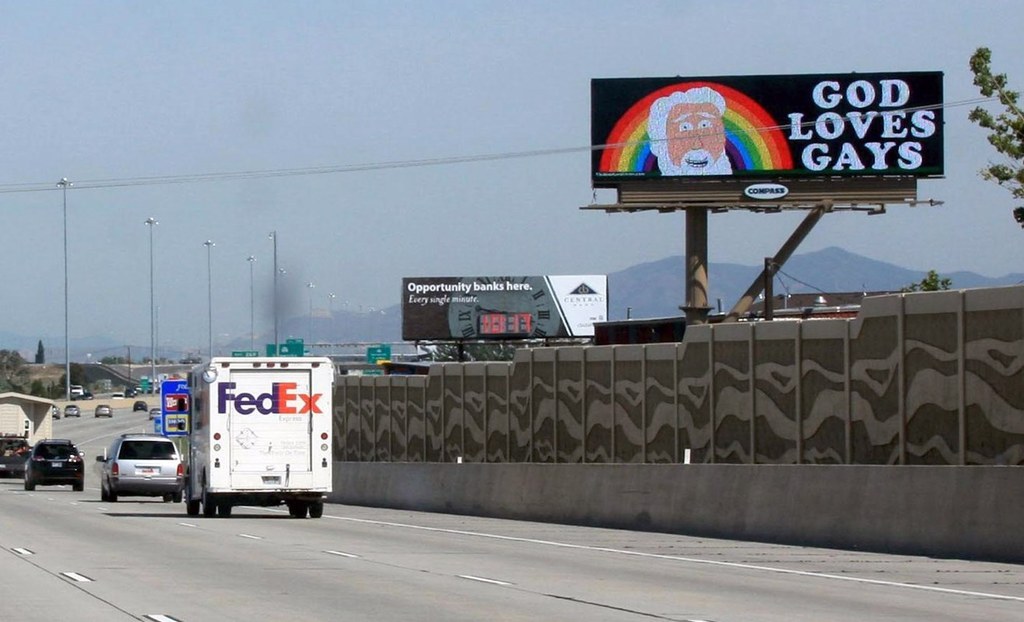 "The God Loves Gays billboard is intended to send a positive message of love into the world," "God" said.
"Love is more powerful than hate. Perhaps the 'God Loves Gays' message will make a few people think about their beliefs. Or perhaps a few Michigan LGBTQ teens struggling with their identity will see the message 'God Loves Gays' and feel a little better."