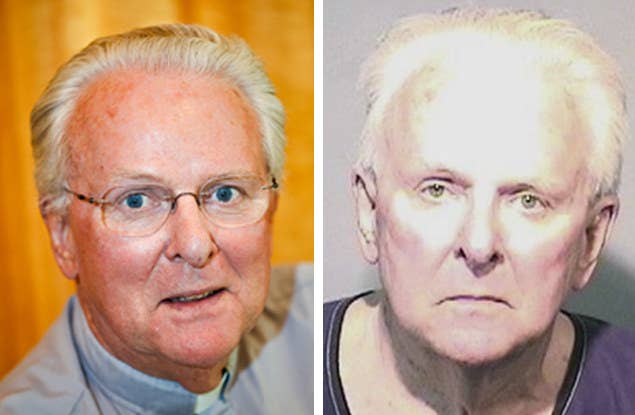 A Catholic priest in Florida has been arrested and charged with allegedly trying to steal more than $50,000 from a senior citizen.
Father Nicholas King, 73, was arrested in Cocoa, east of Orlando, on Friday by the Brevard County Sheriff's Office, according to jail records.
The priest at St. Mary's Parish in Rockledge has been charged with two first-degree felonies: theft of $50,000 or more from a person aged 65 or older, and organizing a scheme to defraud someone out of more than $50,000, according to a court docket seen by BuzzFeed News.
King was released Saturday from the Brevard County prison after posing $87,000 in bail.

The Rockledge Police Department did not immediately return a request for more information on the case.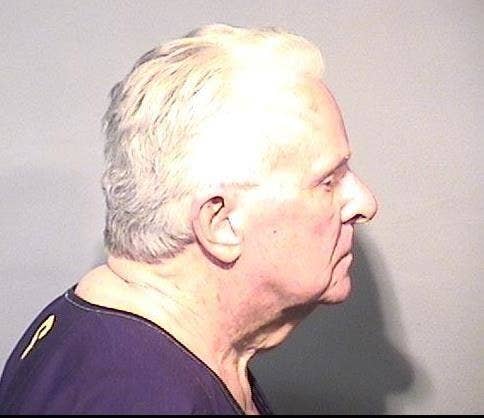 According to the Catholic Diocese of Orlando website, King has been a priest for more than 50 years.
Having grown up in County Galway in Ireland, he was ordained in Florida in 1966.
"Ultimately, it is God who calls people to serve him in whatever capacity he decides," Father King is quoted as saying on the website. "Fortunately for us priests, he sustains us in our mission for which we have to be eternally grateful. What one learns after 50 years is trust in the promise."
Bishop John Noonan, who oversees the Orlando diocese, on Thursday appointed another priest to serve as "parochial administrator," St. Mary's Parish said on their website.

In a statement to ABC affiliate WFTV9, Carol Brinati, a spokesperson for the Catholic Diocese of Orlando, said King had been removed from the ministry during the investigation:
We have been informed that Father Nicholas King, former pastor of St. Mary, Rockledge, is the subject of an investigation by the Rockledge Police Department.

He is removed from ministry while the investigation is ongoing. The Diocese is cooperating with the investigation.

We are saddened by the news of his arrest and ask that people of good will pray for Father King during this difficult time and for all those involved in this investigation. May the gracious care of the Lord our God be ours.
In a church bulletin on August 28, written just days before his arrest and jailing, King wrote of the dangers of pride and vanity, comparing the vices to being trapped in a prison.
"Knowing that we are in prison is the first step in getting out of prison," he wrote. "Knowing our compulsive and addictive behaviors is the first step to freeing ourselves from them. Our little prisons are locked from the inside! We ourselves hold the key to our freedom."