A 96-Foot Christmas Tree Has Burned To The Ground In California
Christmas is canceled.
A 10-ton Christmas tree burned to the ground in California's Orange County early Monday morning, with flames scorching their way up the 96-foot fir.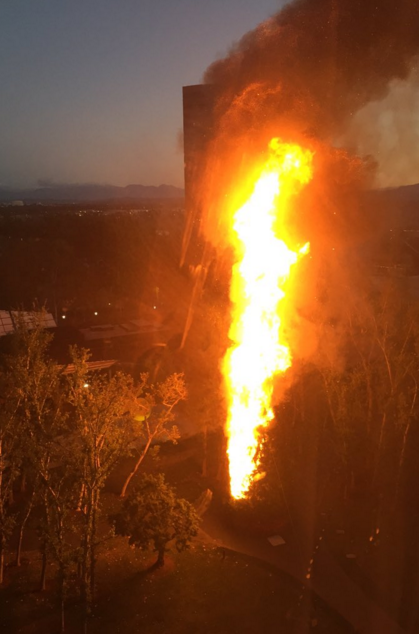 Fire officials were called to the burning tree in Costa Mesa's Westin South Coast Plaza around 6:30 a.m. local time.
David Songer was staying in the nearby Westin hotel and told BuzzFeed News he woke up at 6:30 a.m. to see a flickering light outside his window.
"The thing that caught my attention was that that half of my room was much warmer," he said.
"No announcement was made in the hotel, but I was a bit nervous so I started to collect my stuff, but the fire stayed totally contained to the tree."
After the blaze was put out, the local fire department posted this exceptionally sad photo on their Twitter page.
Debra Gunn Downing, a spokesperson for the South Coast Plaza, told BuzzFeed News in a statement:
We are thankful that the flames were quickly doused and that no one was hurt at Town Center Park. We're waiting for the results of the fire department's investigation into the cause of the fire. At the same time, we are working to have a new tree in place by the end of week.
No word yet if police have a cause or a suspect, but this is the current Facebook banner photo for the Costa Mesa police department. Coincidence?!?