This One Incredible Photo Shows How Brutal 2016 Has Been On World Leaders
"Can everyone who will be in political oblivion in 2017 please raise their hands?"
In June 2015, German Chancellor Angela Merkel hosted world leaders for the G-7 summit.
On June 7, they went for a stroll in the grounds of Elmau Castle in Germany's south to pose for photographers.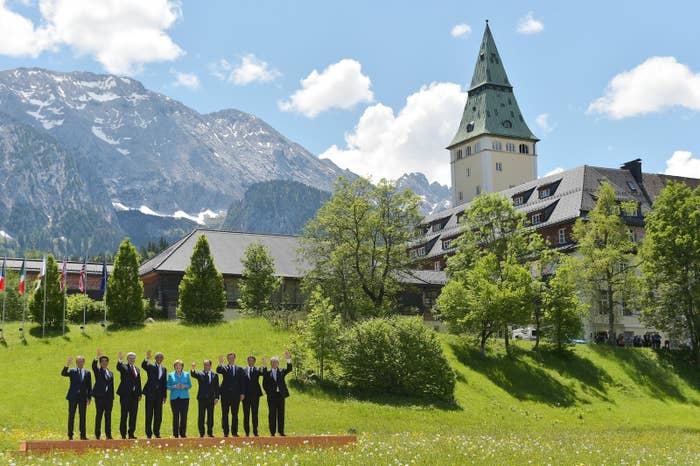 That's when this photo was taken.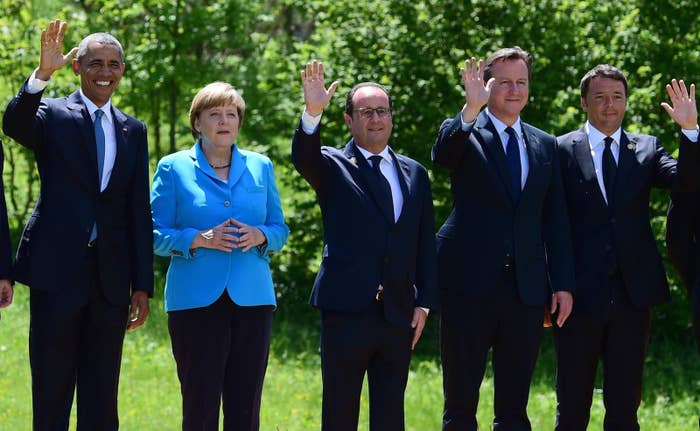 Flash forward about 18 months, and let's look back at a few headlines from 2016...
With the global populist sweep upending the traditional world order, the 2015 G7 picture began being shared on Monday as a fond memory of simpler times.
With the fall out from this past year still fresh, some feared what 2017 had in store.
But others just pointed out that Merkel, the one woman in the photo, was the last leader standing.