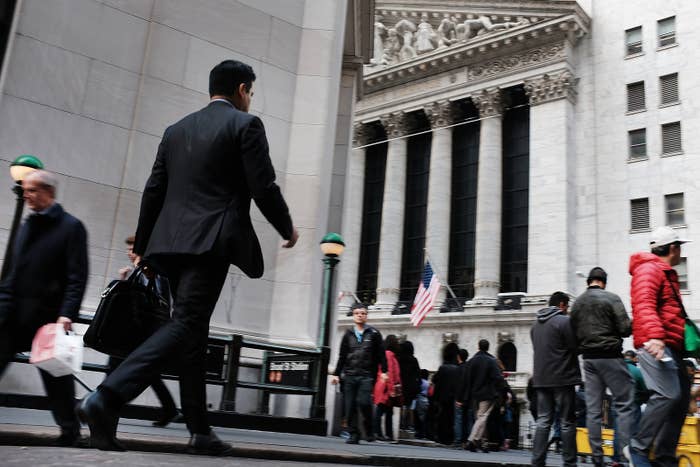 On Wednesday, for the first time in over two years, the Nasdaq Composite fell into correction territory (when a stock falls 10% or more after a recent increase). The Dow Jones Industrial Average dropped more than 600 points. The S&P 500 and the blue-chip index erased all the gains they had made in 2018. But in an indication of the market's volatility, in after-hours trading, tech stocks recovered some of their losses.
Wednesday's declines follow another slump only two weeks ago, when the Dow Jones Industrial Average plunged 830 points and the S&P 500 fell 2.1%.
The reason for all these slumps? In large part, it's because investors are selling off stocks and revealing a faltering confidence, especially in internet and technology companies. Such stocks typically draw investors for their reliable sales, even in the face of global economic tumult, and have consistently led the "bull market" in recent years — a market that investors look to for reliable, upward-moving trends.
And yes, stocks have taken a beating this month. But it is the usually high-flying tech stocks that are notably taking a tumble now. Facebook, Amazon, Netflix, and Alphabet (which owns Google) are all trading lower. Netflix fell nearly 10% in its share value. Facebook and Alphabet dropped more than 5%, while Apple dipped 3.4%. The one exception was Tesla, whose shares actually jumped by more than 10% in after-hours trading after the company reported a surprise profit for the third quarter — $311.5 million — which is the electric car maker's highest-ever quarterly profit.
But elsewhere in Silicon Valley, the painful sell-off in tech is an anomaly that the region has not had much experience grappling with — and now the rest of the market is suffering for it.