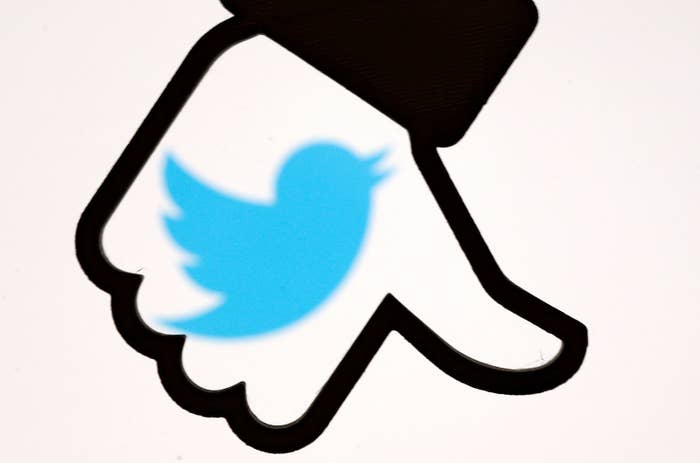 Twitter published data sets Wednesday containing millions of tweets, photos, videos, and the names of thousands of accounts with potential election-meddling information operations that the company found on its platform since 2016.
Twitter had previously disclosed that election-meddling information operations had been detected, but said in a new blog post that opening up the data sets for scrutiny by independent researchers, academics, and journalists could help bring more understanding about foreign interference in political conversations on the platform.
"It is clear that information operations and coordinated inauthentic behavior will not cease," wrote Vijaya Gadde, the legal, public policy, and trust and safety lead at Twitter, and Yoel Roth, Twitter's head of site integrity, in the blog post. "These types of tactics … will adapt and change as the geopolitical terrain evolves worldwide and new technologies emerge." But, Gadde and Roth said, the company would continue to "proactively combat nefarious attempts to undermine the integrity of Twitter" and partner with civil society, government, researchers, and industry peers to understand nefarious online political campaigns.
Twitter's move comes as the US midterm elections near, and increasing scrutiny is directed at the internet's biggest companies and their ability to live up to their promises of fixing the serious problems of misinformation, fake news, and coordinated information operations running rampant on their platforms.
Twitter, for its part, revealed in August that it had suspended 770 accounts — part of a coordinated influence campaign that the company said appeared to originate in Iran, potentially with government ties. Facebook and YouTube took down similar suspicious content from Iran after an analysis from the security firm FireEye, which first alerted the public to the activity.
On Wednesday, Twitter said its announcement lined up with the company's commitment to provide the public with more transparency. The data it released includes 3,841 accounts ostensibly from the Russian-backed Internet Research Agency, the 770 accounts that appeared to have ties to Iran, and 10 million tweets, plus more than 2 million images, videos, and other pieces of content.
Ben Nimmo, a senior fellow for information defense at the Atlantic Council's Digital Forensic Research Lab — a research organization that got ahold of the data set ahead of Twitter's announcement — said on Twitter that the troll operations often started out defending the home government, not necessarily aiming to interfere with American elections. But the operations had multiple and evolving goals. The campaigns went on to target specific activist communities, Nimmo said, but largely remained apolitical and opportunistic. And, apparently, the troll operations were not always high impact.

The Atlantic Council's Digital Forensic Research Lab published its initial findings in a post on Medium Wednesday, in conjunction with Twitter's blog post.