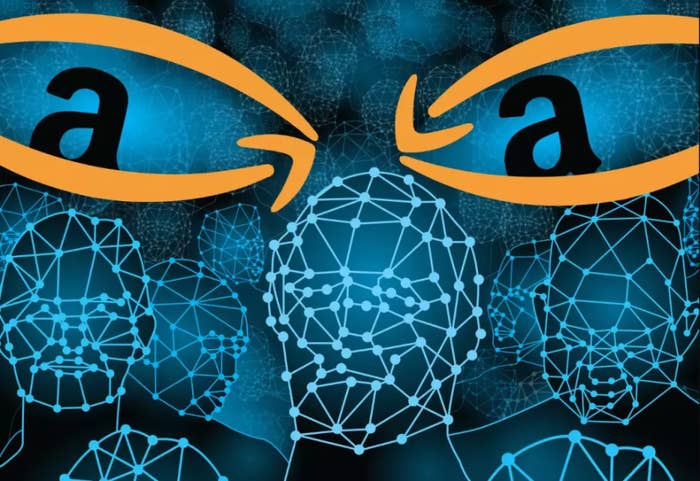 A group of seven House Democrats sent a letter to Amazon CEO Jeff Bezos Thursday demanding details about Amazon Rekognition — a facial recognition platform the company has aggressively pitched to law enforcement agencies. It is the third such letter and, like those before it, raises questions about Rekognition's accuracy and the possible chilling effect it might have on Americans exercising their First Amendment rights in public.

"If there's a problem with this technology, it could have a profound impact on livelihoods and lives," Rep. Jimmy Gomez told BuzzFeed News in an interview. "There are no checks or balances on the tech that's coming out — and this is in the hands of law enforcement."
Gomez added that Amazon seemed to have done a "paste job and mailed back" its response to the first two letters; the answers were not satisfying, he said. But now that Democrats are the majority in the House after the US midterm elections, Gomez said he expects to have increasing support for the issue, and the civil rights concerns that Amazon's facial recognition technology brings up.
"Facial recognition technology may one day serve as a useful tool for law enforcement officials working to protect the American public and keep us safe," the letter states. "However, at this time, we have serious concerns that this type of product has significant accuracy issues, places disproportionate burdens on communities of color, and could stifle Americans' willingness to exercise their First Amendment rights in public."
Written by Sen. Edward Markey and Reps. Gomez, Luis Gutiérrez, Ro Khanna, among others, the letter upbraids Amazon for "[failing] to provide sufficient answers" to two letters sent by the House Democrats back in July. It also raises additional concerns based on "newly available information" — specifically BuzzFeed News' October investigation into how the Orlando Police Department uses the tech, as well as a report that Amazon had actively marketed the tech to US Immigration and Customs Enforcement.

"According to reports, law enforcement officials have begun using cameras to collect raw video footage of bystanders and transfer that data to Amazon servers for facial recognition analysis," the House Democrats wrote. "Notably, these pilot programs lack key internal and external policy guidelines, and were reportedly initiated without any hands-on training from Amazon for participating law enforcement officers."
The House Democrats' questions focus largely on possible embedded bias in Amazon Rekognition, including how the tool's accuracy breaks down by race, gender, ethnicity, and age. Also of particular concern is whether Amazon will build privacy protections into its facial recognition system and how it will ensure it is not abused for secret government surveillance.
The senator and members of Congress requested that Amazon respond to their inquiries by Dec. 13, 2018.
Amazon, for its part, insists Rekognition has many useful applications, including finding missing children and preventing package theft. The company did not immediately respond to a request for comment.
Meanwhile, Jeff Bezos has yet to address mounting criticism of Amazon's Rekognition technology by Amazon employees, shareholders, and civil rights groups. In November, Amazon executives defended the company's controversial facial recognition technology at an all-hands staff meeting after employees raised civil rights concerns about the tech's potential misuse.
"It's hard to trust that harm and abuse can be prevented if it is only post-mortem and through the Terms of Service," an Amazon employee who requested anonymity told BuzzFeed News at the time.
UPDATE
This story has been updated following an interview with Rep. Jimmy Gomez.