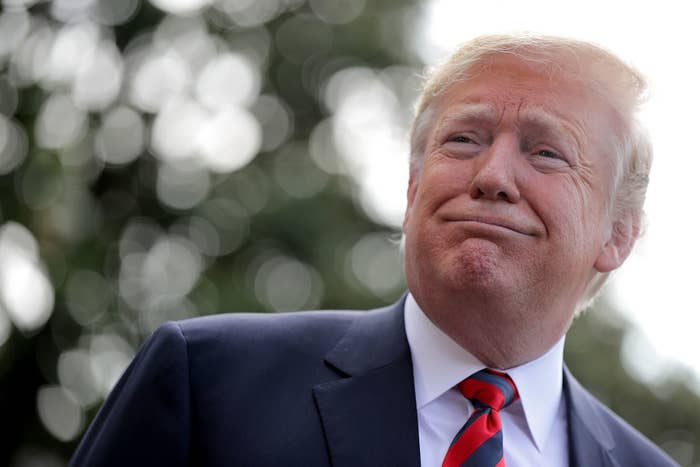 A federal judge has ruled that AT&T can complete its $85.4 billion takeover of Time Warner, owner of several prominent media brands including Warner Bros., HBO and CNN.
US District Judge Richard Leon announced the decision from the bench at around 4:40 p.m. ET on Tuesday afternoon and released a written opinion; people began lining up the night before outside the courthouse to make sure they got a seat for the hearing. The ruling represents a pivotal moment for both President Donald Trump's Justice Department and for a media industry upended by the growing domination of popular internet content companies.
The government "failed to meet its burden" to establish that the proposed merger would "lessen competition substantially," Judge Leon wrote in his decision. The judge did not impose any conditions on the merger.
Additionally, Judge Leon urged the Justice Department not to stay his decision if it decided to appeal. He called such an outcome "manifestly unjust."

In October 2016, AT&T announced its proposal to purchase Time Warner, joining a long tradition of telecommunications giants looking to acquire media companies. Comcast completed its acquisition of NBCUniversal in 2011, and Verizon has purchased websites like the Huffington Post and Yahoo. Such deals are attractive because they give cable giants control not just over how television shows and movies are made but how the content is distributed to millions of Americans — whether on their mobile phones, through broadband subscriptions, or on their cable and satellite televisions.
But last November, the Justice Department sued to block the deal in a landmark antitrust move, arguing that the merger would harm consumers by raising their costs, and hindering competition. AT&T and Time Warner, meanwhile, have argued that their merger helps them to compete against the rise of tech behemoths like the online streaming service Netflix, and Google, which owns the internet's biggest video company, YouTube.

David McAtee, AT&T's general counsel, said the company was "pleased" with the ruling. AT&T would close the merger "on or before June 20," McAtee said in a statement, and added that the company looked forward to "[giving] consumers video entertainment that is more affordable, mobile, and innovative."
The ruling reaffirmed the convention of vertical mergers — meaning the two companies in question do not compete with each other — being approved by federal regulators. Usually, it is horizontal mergers, or the merging of two direct competitors, that are blocked, as was the case in 2016 when a federal judge did not allow Staples and Office Depot to become one company. Now, even more telecommunications giants could strike similar deals. Comcast and Disney are reportedly planning to put in offers to buy 21st Century Fox soon.
The decision is also considered an overwhelming defeat for Trump's Justice Department, which chose to pursue the antitrust case anyway, breaking with the norm. In a statement, assistant attorney general Makan Delrahim said he was "disappointed" with the court's decision.

"We continue to believe that the pay-TV market will be less competitive and less innovative as a result of the proposed merger between AT&T and Time Warner," Delrahim said. "We will closely review the Court's opinion and consider next steps in light of our commitment to preserving competition for the benefit of American consumers."
The much-anticipated ruling is also politicized. President Trump regularly disparages Time Warner-owned CNN, calling the 24-hour cable news channel "fake news."
"As an example of the power structure I'm fighting, AT&T is buying Time Warner and thus CNN, a deal we will not approve in my administration because it's too much concentration of power in the hands of too few," Trump said during a campaign speech in October 2016.
However, during the trial, Judge Leon reportedly rejected AT&T's efforts to assert that political interference was a problem in the case. According to the New York Times, the government said Trump did not communicate with antitrust officials on the merger, and the White House did not influence the DOJ's decision to oppose it.
Zoe Tillman contributed reporting to this story.