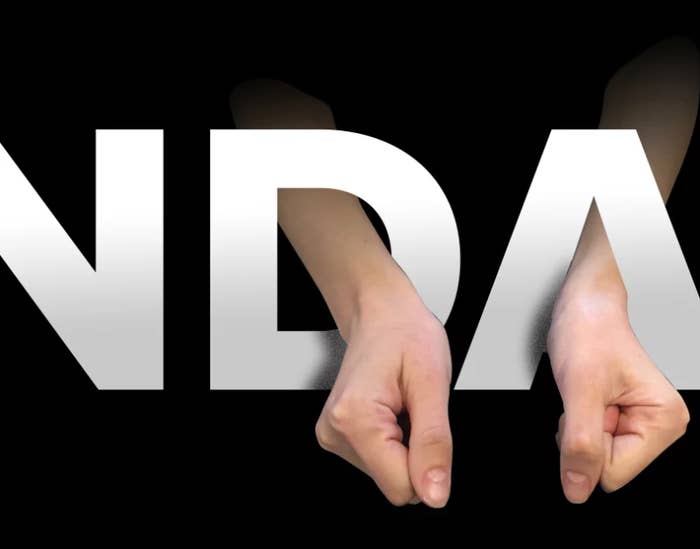 Seeking greater transparency, New York City Council members Brad Lander, Jumaane Williams, and Jimmy Van Bramer plan to introduce legislation Thursday afternoon at a council meeting to prevent nondisclosure agreements when the city makes deals with corporations and developers, such as the recently announced Amazon headquarters coming to the city.
"The process that Amazon dictated — and that New York City acquiesced to — kept the public in the dark and encouraged a race-to-the-bottom of needless corporate tax breaks," Lander, the council's deputy leader for policy, said in a statement. "We must reform economic development policy to push back against concentrated corporate power."
The proposed law states: "The city or a city economic development entity shall not, at any point during negotiations with a prospective developer regarding a prospective city development project, enter into any agreement or contract containing any provision, clause or language that prevents disclosure of any information or record relating to such city development project."
BuzzFeed News has reached out to Amazon for comment.

In November, BuzzFeed News reported on the practice of massive companies pressuring city governments into signing NDAs as a tool to get favorable treatment in exchange for corporate economic development in their jurisdiction. The battle over Amazon's HQ2 location stoked competition among over 200 cities thanks in part to the NDAs that it required government employees to sign. The company received about $3 billion in financial incentives from its final two HQ2 picks, New York City and Crystal City, Virginia.
"Transparency is a hallmark of good governance. The use of NDAs by our city in economic development negotiations involving billions of taxpayer dollars is undemocratic and wrong," said Van Bramer, who represents Long Island City. "We must do all that we can to prevent the secretive bidding process that led to the $3 billion Amazon giveaway from ever happening again."

The backlash against Amazon from New Yorkers poured forth almost immediately. Earlier this month, the company faced a bitter welcoming committee at its first New York City Council hearing, with about 150 demonstrators from union organizations and local worker advocacy groups filling City Hall's chambers. Council members grilled Brian Huseman, Amazon's vice president for public policy, who was present at the hearing to answer questions, on everything from the "offensive" lack of transparency from Amazon to the company's relationship with US Immigration and Customs Enforcement.
During a town hall on Dec. 19, Brooklyn resident Melissa Powers confronted Council Member Keith Powers and New York City Mayor Bill de Blasio and asked for their position on Amazon powering the back-end infrastructure used by contractors of ICE. De Blasio said, "ICE should be abolished … I am concerned about Amazon, and I'm concerned about any other company also being involved. And I need to get the facts."
"Surely you should have someone come up with a list of topics where Amazon is problematic before entering a deal with them?" Powers said to BuzzFeed News.
Some state legislators have floated the idea of using legislation to block HQ2. The City Council is limited in what it can do to renegotiate with Amazon, but some members are determined to tackle corporate NDAs ahead of any future economic deals.
Here's the full text of the proposed legislation: