The tech giant offered it to anyone who wanted to integrate it into their own applications at a low cost through its third-party computing division, Amazon Web Services. Amazon touted Rekognition's ability to search in real time, recognize celebrities, make out text in images, and conduct an analysis of things like movements within a video frame to tell whether someone was entering or exiting a building.
Amazon has also bragged that the tech can quickly scan information it collects against databases containing tens of millions of faces.
It was recently used by Sky News to identify guests "as they arrive" at last weekend's royal wedding.
On Tuesday, the American Civil Liberties Union said Amazon has been pitching Rekognition to law enforcement agencies to surveil citizens. It has reportedly been in use in Oregon's Washington County and in Orlando since 2017. And "agencies in California and Arizona have sought information about it," according to ACLU.
An ACLU records request to the two municipalities returned no records showing their communities got a chance to discuss the service, nor were there records around creating any rules to make sure the citizens' civil rights would be protected.

Amazon marketing materials and documents obtained by the ACLU showed the company believed law enforcement agencies using Rekognition could be a "common use case" for the technology. Now, Amazon specifically mentions "law enforcement" on the Rekognition webpage, and it also states the tech could be used, for instance, to find missing persons on social media.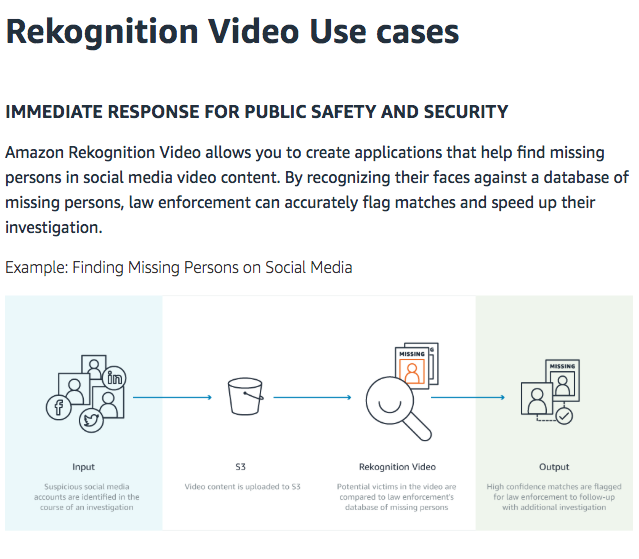 Since deploying the tech in 2017, the Washington County Sheriff's Office has built a database of 300,000 mugshots to use in conjunction with Amazon Rekognition, according to the ACLU. The sheriff's office has also built a mobile app for its deputies to quickly search surveillance and other footage against the database for suspects.
A man reportedly stole a number of expensive items from a hardware store in Oregon. He abruptly left the store before finishing the self-checkout process at a kiosk, but a camera on the kiosk had captured his image. Amazon's facial recognition system was then able to match the kiosk photo with a database containing more than 300,000 images.
Deputy Jeff Talbot, a spokesperson for the Washington County Sheriff's Office, told BuzzFeed News that between 200 and 300 investigators from the county had access to the tech through an internal web tool, but the county was not using Rekognition for mass surveillance or real-time surveillance. It only applied the tech to identify suspects in criminal investigations, sometimes drawing on public sources like social media and comparing them against the Washington County jail booking photos.
Talbot added, "If there's a potential match, the investigation doesn't stop there." Investigators still have to independently corroborate any other evidence in the case, he said.
The Orlando Police Department said in a statement to BuzzFeed News that it is using Rekognition in a pilot with "a handful of Orlando police officers" to "provide real-time detection and notification of persons-of-interests, further increasing public safety, and operational efficiency opportunities for the City of Orlando and other cities across the nation."
It said the department is using the AI in accordance with law, and "is not using the technology in an investigative capacity or in any public spaces at this time." The police department is not using any images of members of the public for testing, a spokesperson said.
ACLU said Amazon Rekognition has the potential to violate civil liberties and civil rights "at a time when we're joining public protests at unprecedented levels, and discriminatory policing continues to terrorize communities of color."
Along with two dozen civil rights groups, the ACLU on Tuesday asked Amazon to stop selling the tech to the government.
"Amazon Rekognition is primed for abuse in the hands of governments," the group said in a letter addressed to Amazon CEO Jeff Bezos. "This product poses a grave threat to communities, including people of color and immigrants, and to the trust and respect Amazon has worked to build."
In a statement to BuzzFeed News, an Amazon Web Services spokesperson said "quality of life would be much worse today if we outlawed new technology because some people could choose to abuse the technology."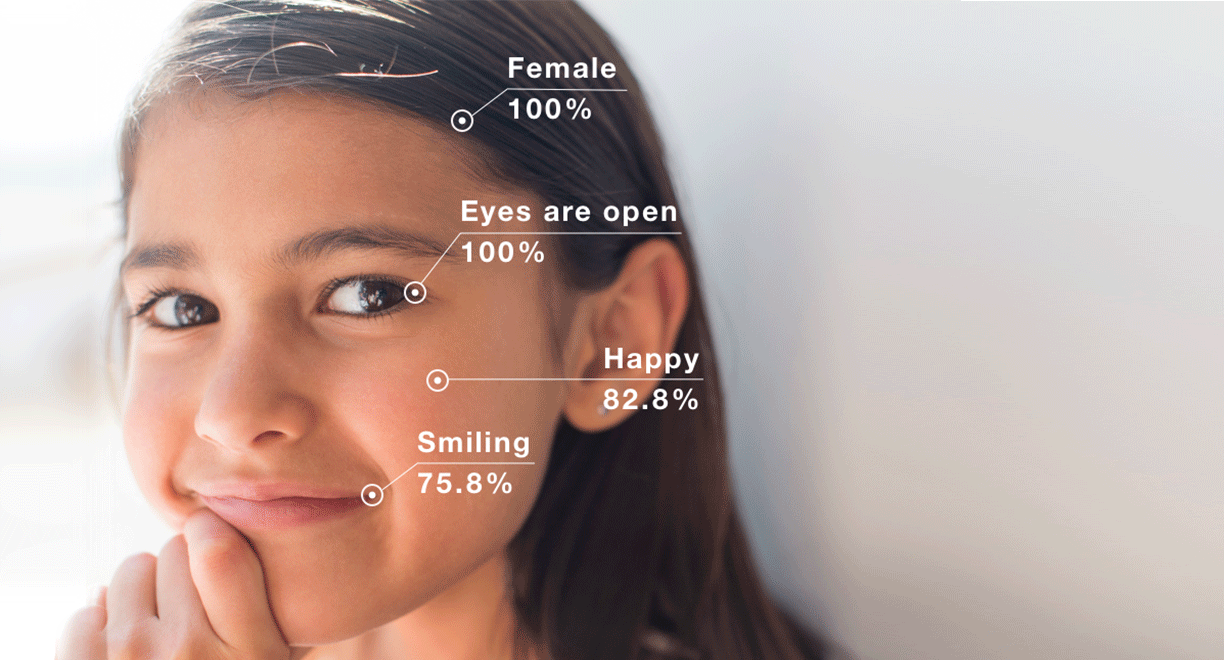 The spokesperson also said the company required customers to comply with the law and to use Amazon Rekognition responsibly. Violators of the company's services would be suspended, according to the company.
"The utility of AI services like this will only increase as more companies start using advanced technologies like Amazon Rekognition," the company said. "Our quality of life would be much worse today if we outlawed new technology because some people could choose to abuse the technology. Imagine if customers couldn't buy a computer because it was possible to use that computer for illegal purposes?"

A source also confirmed with BuzzFeed News that the country's largest online retailer was not using Rekognition, or any type of facial recognition, for its Amazon Go store, where customers can walk in and purchase items without checking out. Billed as "the store of the future," Amazon Go is being tested in the company's hometown of Seattle, and allows shoppers to pick items off shelves and leave without paying at traditional cash register.

UPDATE
This story was updated with a statement from an Amazon Web Services spokesperson and information that Amazon Go stores do not use facial recognition technology.