Top Police Chief Group Backs Loretta Lynch Nomination
IACP President Chief Richard Beary calls for her swift nomination in a new letter obtained by BuzzFeed News.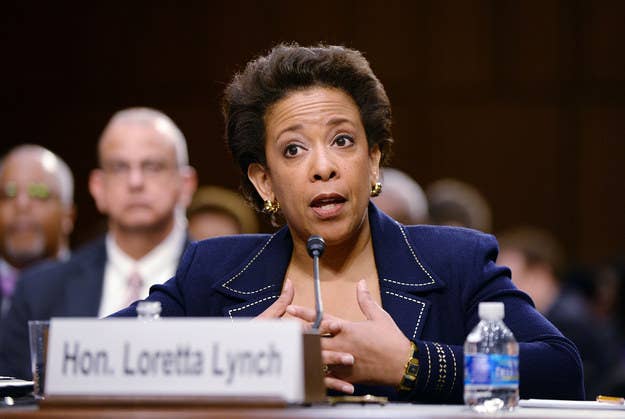 WASHINGTON — The head of the world's largest association of police executives is backing President Obama's nominee for attorney general, Loretta Lynch, and calling for her immediate confirmation, in a letter obtained by BuzzFeed News.
Richard Beary, president of the International Association of Chiefs of Police, writes in the letter to Senate Judiciary Chair Sen. Chuck Grassley that Lynch's background will "foster and enhance the crucial partnership among federal, state, local, and tribal law enforcement agencies."
"The IACP believes that Ms. Lynch's years of service have clearly demonstrated that she has the qualifications and experience necessary to be an effective leader of the U.S. Department of Justice," he said.
It's been nearly a month since Lynch, the U.S. Attorney for the Eastern District of New York, appeared before a group of skeptical Republicans, who peppered the hearing with questions on immigration policy and matters of national security.
Beary's letter comes off the heels of an appearance at the opening session of the President's Task Force on 21st Century Policing last month. He told an audience "current smear campaigns" directed at law-enforcement agencies made policing dangerous difficult in an era of added tension between communities and police, once comparing the tone of the rhetoric toward rank-and-file police officers to the "treatment of Vietnam vets coming home in the 1970s."
His support of Lynch is a plum for both the White House and Senate Democrats anxious over her confirmation.
"Ms. Lynch's broad base of experience provides her with a unique perspective on criminal justice issues," he writes. "Her service as both a front line prosecutor and as a U.S. Attorney have ensured that she has a thorough understanding of the crucial role played by state, local, and tribal law enforcement agencies."
Here's the full content of Chief Beary's letter: