Sources: South Carolina's Jim Clyburn Plans To Endorse Hillary Clinton
After staying neutral for much of the South Carolina primary, Rep. Jim Clyburn plans to endorse Hillary Clinton, two sources told BuzzFeed News.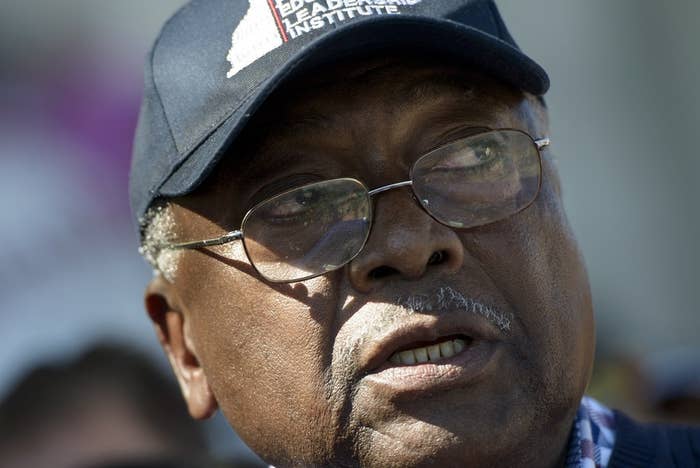 WASHINGTON — South Carolina Rep. Jim Clyburn plans to endorse Hillary Clinton, according to one campaign source and a second Democratic source.
Clyburn's is one of the most coveted Democratic endorsements in South Carolina, where Clinton is currently polling better than Bernie Sanders. After BuzzFeed News reported on Clyburn's plans, The State reported that Clyburn will endorse Clinton on Friday.

Clyburn originally intended to remain neutral through the South Carolina Democratic primary like he did in 2008. However, in recent weeks, the third-ranking Democrat in the House has indicated he might instead become involved in the race, citing pressure from immediate family members, who are Clinton supporters.

"That was certainly my intention," Clyburn recently told the Washington Post of his intention to remain neutral. "But I am re-evaluating that. I really am having serious conversations with my family members."

On Thursday, he reiterated that he would endorse in an interview with WBUR in South Carolina, saying, "Because family and friends have begun to say to me that my constituents deserve to know where I stand, and so I've decided that my wife knows best and so I am going to let people know where I stand."
"Well, you know, I think of both candidates being a certain cachet to the system," he added in WBUR interview. "Bernie is really energizing young voters, and we need them. Hillary Clinton has demonstrated that the older voters feel that she is very reliable, and we need reliability. Hopefully, when one is successful and the other is not, we can combine our forces and resources."

Last week, Clyburn did not appear at the event where the Congressional Black Caucus PAC endorsed Clinton. Many members of the CBC have endorsed Clinton over the last year.
A spokesman for Clyburn did not respond to requests for comment.