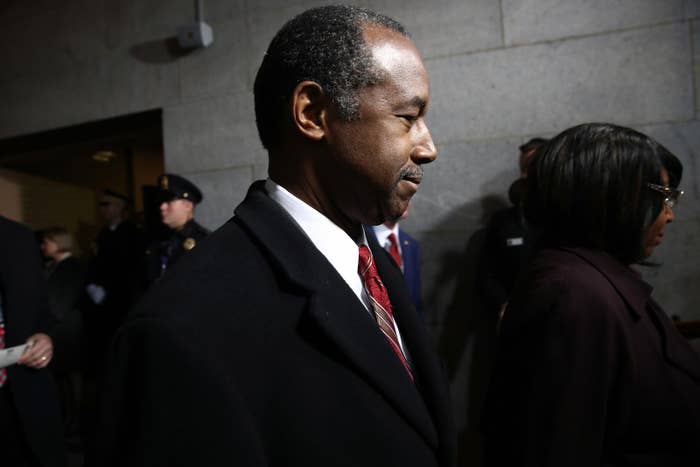 WASHINGTON — Dr. Ben Carson was "baffled" and "speechless" that one of his most loyal aides was walked out of the Housing and Urban Development after an op-ed resurfaced in which the aide criticized then-candidate Donald Trump, a source close to Carson said.
Carson, who is expected to be confirmed as HUD secretary by the Senate, had no knowledge that Shermichael Singleton was going to be escorted out of the building Wednesday until after it happened. The ordeal was first reported Thursday by the New York Times.
The source said that according to Carson, he was informed by HUD aide while having lunch in Washington.
Carson was upset by the firing, but is moving on: He was not happy with Singleton when he published the op-ed back in October, a second source familiar with the matter said, and let him know personally that he didn't agree with him. The two spoke and Carson thanked him for his work over the years, the source said.
In the op-ed, Singleton criticized Trump for his outreach to black voters. "He never mentions the many hardworking, good and honest people who are simply trying the best they can to achieve their share of the American dream," he wrote.
"My party in particular has allowed itself to be taken over by someone who claims to be a Republican but doesn't represent any of our values, principles or traditions."
"Shermichael is someone he can trust, so it's difficult for him," a source close to Carson said.