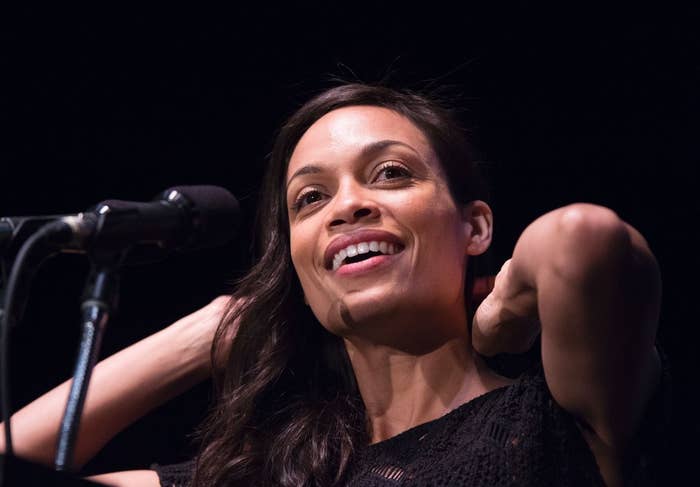 WASHINGTON — Actress Rosario Dawson and Michelle Alexander will participate in a town hall style moderated discussion Friday in Harlem, a Bernie Sanders campaign spokesperson tells BuzzFeed News.
Dawson and Alexander will be joined by actress Tessa Thompson and criminal justice activist Donna Hylton for a discussion that will tackle a cross-section of topics, with a special emphasis on criminal justice, education, pay equity and health care. The frame of the discussion is around the important role women of color have and will play in this election, the spokesperson said.

The invite-only event, pairing prominent Sanders surrogates with activists and intellectuals is designed to help the Sanders campaign build relationships with women of color in advance of New York's Democratic primary on April 19.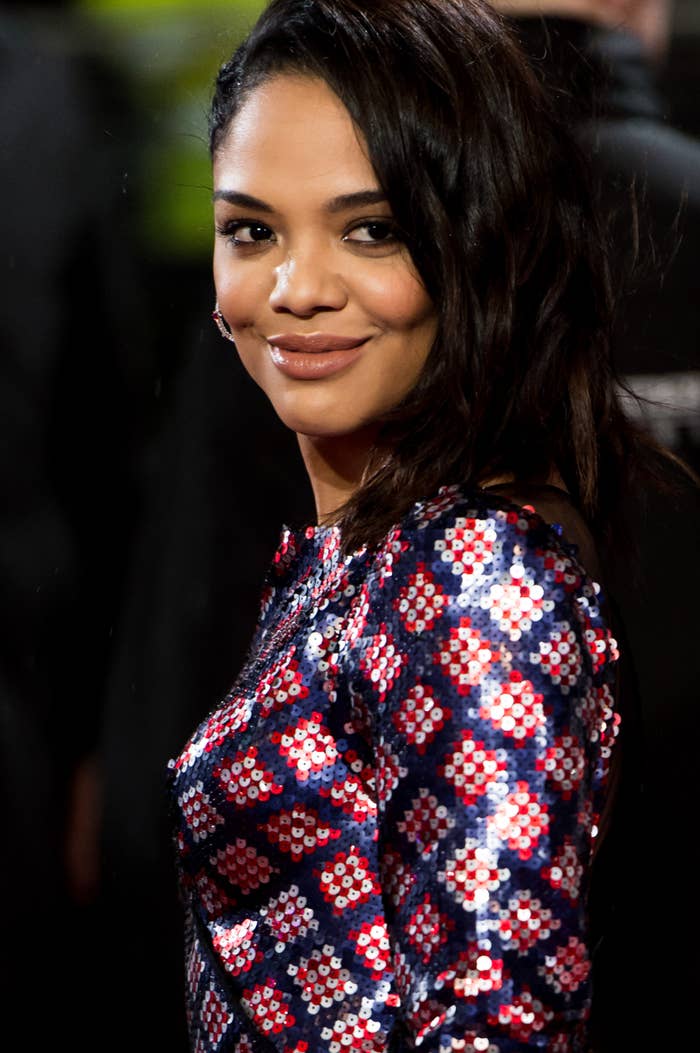 Clinton leads Sanders 54% to 42% in New York, according to a Quinnipiac University poll released Thursday. The Sanders camp has called for a debate in New York, but the two sides have yet to agree. Clinton chief strategist Joel Benenson told reporters on a call organized by the campaign said Sanders "may make it competitive" in New York, but stressed Sanders has to win by larger margins to beat Clinton — and that his time is almost up.
The Sanders campaign hopes their marquee names can help them close the gap.
Dawson, a native New Yorker and Voto Latino co-founder, drew criticism recently for challenging civil rights icon Dolores Huerta, who wrote in a Medium post that Sanders has only now "shown up on the scene" in the immigration debate.
"Hillary Clinton has realistic plans to pass comprehensive immigration reform and go farther than even President Obama has gone," Huerta wrote. "I want to hear  —  and I think Latino voters deserve to hear  —  specifically how he plans to get his vast-and-various plans through to make the progress that immigrant families so urgently need. Because if one thing's for sure, it's that our communities can't wait for empty promises that can't be kept."

"Hillary Clinton's track record," Dawson shot back on the Huffington Post, "goes directly against what you and every other activist before and after you has fought for."

"Those are principles that Hillary did not uphold when taking away American citizens' freedom by voting for the Patriot Act, twice; by not treating all men as equal when going against same-sex marriage until 2013; and when she sold out her own citizens by taking money from lobbyists and promoting the rise of the private prison complex."

Alexander, a law professor at the Ohio State University and author of The New Jim Crow: Mass Incarceration in the Age of Colorblindness, is not a surrogate for Sanders, but has injected her pointed criticism into the 2016 debate.
Most notably, she wrote a scathing piece in The Nation examining the Clinton's staying power with black voters, arguing it is undeserved.