Roland Martin Will Co-Host Black GOP Luncheon
The Republican National Committee says it wants to leverage his influence with black voters.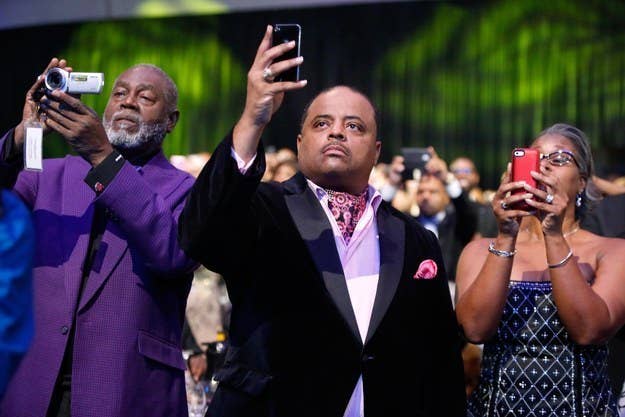 WASHINGTON – Roland Martin, the liberal pundit and host of TV One's NewsOne Now With Roland Martin will co-host the Republican National Committee's Black Republican Trailblazer Awards Luncheon in Washington, a source tells BuzzFeed News.
The luncheon, being held Wednesday afternoon, features some of the biggest names in the GOP, including South Carolina Sen. Tim Scott. The Feb. 11 event will take place at Washington's historic Howard Theatre.
The event will honor the late Sen. Edward Brooke III, who died in January at the age of 95. Texas Rep. Will Hurd and Utah Rep. Mia Love, freshman lawmakers widely thought of as new stars in the Republican Party, will be honored alongside Scott.
Dr. Ben Carson, who is exploring a run for the presidency, will also attend.
RNC chairman Reince Preibus has been a guest on Martin's show in recent months. He also has been given a platform on the Tom Joyner Morning Show, on which Martin is a contributor.
Martin attended the luncheon the first two years, but Wednesday will be his first time hosting. An RNC official told BuzzFeed News that Preibus and Martin are well acquainted, and that part of the RNC's focus as it concerns reaching out to black voters, is to build relationships with "black media and outlets black voters trust."
This post has been updated to reflect Martin's current TV One show.