Report: Obama Library Is Headed To Chicago's South Side
The University of Chicago won.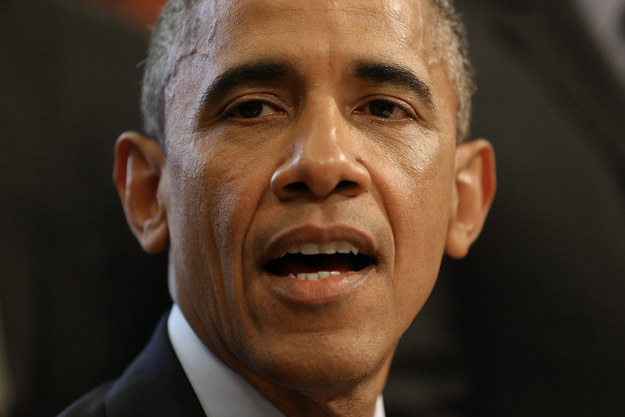 The University of Chicago has won a bid to build Barack Obama's presidential library and an announcement is expected to come the week after next, multiple outlets reported on Thursday night.
The development is a major victory for the city of Chicago and its mayor, former White House Chief of Staff Rahm Emanuel, who engaged in a months-long battle to fend off other bids, including an attractive one by Columbia University in New York, Obama's alma mater.
News that Chicago was successful in drawing the Obama library and museum, came in the form of a phone call from the president and Democratic leaders last Friday, according to a CBS Chicago report. On the call, Obama thanked them for passing legislation in Springfield that effectively removed any of the last remaining obstacles to building the library on public park land. House Speaker Mike Madigan and Senate President John Cullerton were present, according to the report.
The University of Chicago's bid revolved around two sites — one at Washington Park and the other at Jackson Park. It is not immediately clear which site will be the location of the library.
Cassandra J. Francis, the former CEO of Friends of the Parks, one of the most vocal critics to building the library on park land was an advocate to build on another site. Francis stepped down earlier this month. Francis could not be reached for comment.
The report said Obama won't have further involvement in the project until he's out of office. By January 2017, his main focus will likely be on fundraising; the library is expected to cost a half-billion dollars, while officials say the library will create close to 2,000 permanent jobs and drive millions of dollars to Chicago's South Side.
The Obama foundation did not immediately reply to an email requesting comment.