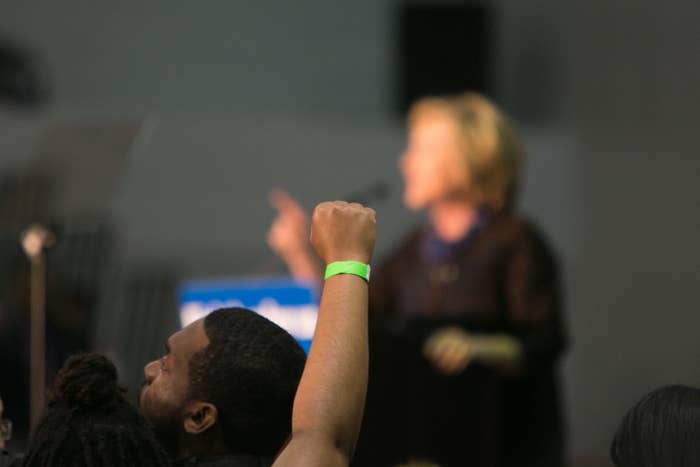 After being introduced by Rep. John Lewis, Clinton began her speech on Friday in Atlanta — before protesters began chanting.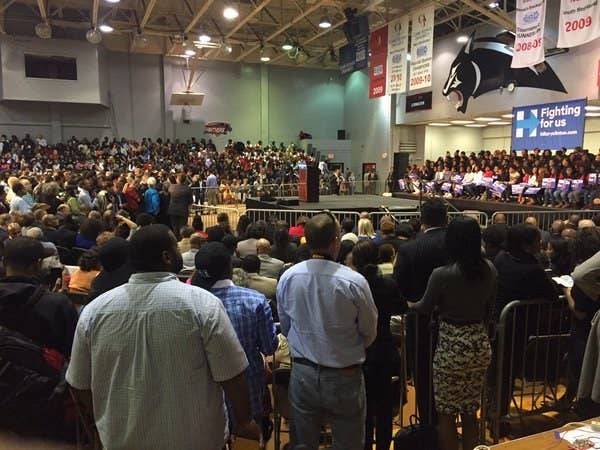 Clinton kept trying to talk even as the protest continued.
Then competing chants started:
Ultimately, the protesters were taken outside.
And Clinton returned back to her speech, arguing that she was talking about the things that the protesters wanted to hear.
The protesters, part of the #AUCShutItDown coalition made up of members of the Atlanta University Center, tweeted out this statement before the demonstration started, with the hashtags #Hillary4Who and #AUCShutItDown.