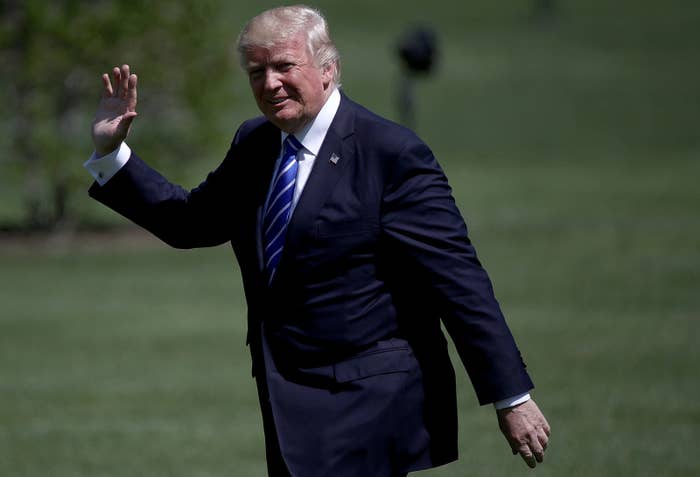 More young white voters now have negative views of President Trump, a new poll finds.
The national survey, which surveyed over 1,750 young adults aged 18-34 from April 14 to May 1, found that Trump has only a 34% approval rating among young whites, as opposed to 47% who do not approve of the job he is doing as president.
"This finding might suggest that if Trump is unable to move forward his promised agenda centering on jobs, white millennial support of Trump may fade by 2018 and 2020," said Cathy Cohen, a professor at the University of Chicago who conducted the poll by GenForward: A survey of the Black Youth Project.
The issue of Trump's popularity has come into sharper focus after the firing of former FBI Director James Comey, and a New York Times report that Trump asked Comey to drop the investigation into Michael Flynn, who was Trump's national security advisor.
While the poll found that a majority of young voters in all racial and ethnic groups believe that the country is on the wrong track, these voters are deeply divided over what they believe to be the most important problem in America. The most important problems for young black voters (37%) is racism, and health care (26%), while the most important problems for young Latinos are immigration (47%) and racism (39%).
Those issues are not on the radar of young white and Asian voters, the survey found. White voters are more concerned with health care, terrorism, and the national debt, while Asian voters are primarily concerned with health care and education.
"This finding suggests that any political party or politician seeking to attract the millennial vote will need to pay attention to the ways race and ethnicity shape their political preferences," said Cohen. "They are not one big homogenous group."