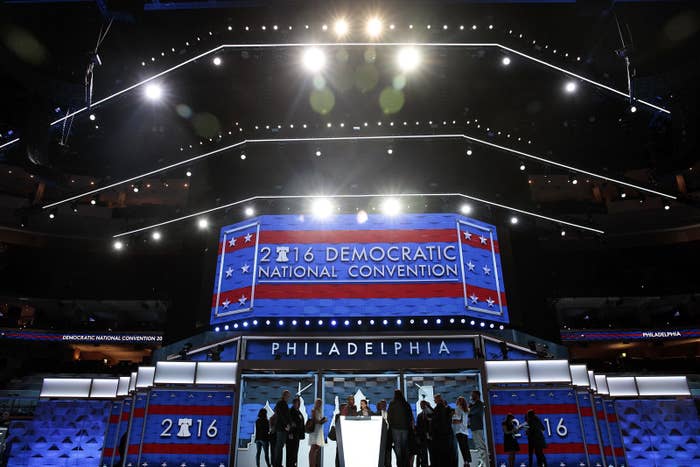 WASHINGTON — Another Democratic organizer is jumping into the race for DNC vice chair, one of the contests in the party's leadership races next year.
The organizer, LaToia Jones, is a former executive director of the College Democrats of America, and currently the assistant director of the Human Rights and Community Relations Department at the American Federation of Teachers.
The DNC is undergoing a leadership overhaul following disappointing losses up and down the ticket this November.
The race has become a proxy for different factions within the party, as the progressive Rep. Keith Ellison's race for the chair — and new opposition from Labor Secretary Tom Perez — have split Democratic groups and officials.
Jones is entering a race for one of the general vice chair positions that includes New York Assemblyman and Obama veteran Michael Blake, and former Clinton staffer Adam Parkhomenko.

In addition to debate over how the party should reshape itself after defeat, some Democrats are embroiled in a debate over whether the party should reach out more to rural whites, or double down on resources to turn out its base. Black women represent the Democrats' most reliable voting bloc, and allies inside the party believe this loyalty means more should rise to as many leadership positions as possible.
Jones, who co-founded "Black & Engaged," a political training program for young black activists, said Tuesday she'll focus on creating a pipeline of new political talent and to identify and recruit elected officials to run for higher office as vice chair. She'll also push voter participation in the midterms election — which has been severely down for Democrats in recent years — by revamping the party's engagement programs, she said.