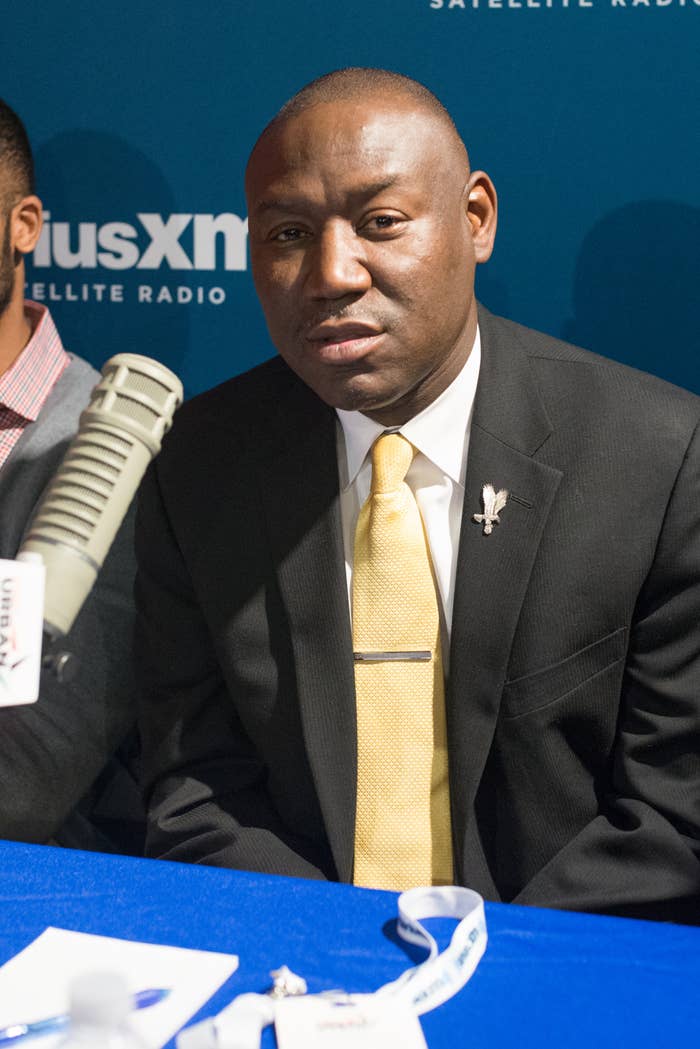 WASHINGTON — Benjamin Crump, the high-profile attorney who has represented the families of Trayvon Martin and Michael Brown, has endorsed Hillary Clinton, two sources told BuzzFeed News.
The Clinton campaign confirmed the news Friday.
"Crump will talk to South Carolina voters about what's at stake in this election and Hillary Clinton's strong record of fighting for families," a Clinton aide said. "He will highlight how Clinton is the only one who will stand up to the gun lobby, has a plan to reform our criminal justice system, and understands the issues that keep families up at night."
Crump introduced Clinton at the National Bar Association's event commemorating the 60th anniversary of the Montgomery Bus Boycott in Montgomery, Ala. in December. Clinton delivered an address which celebrated the achievements of the legal community in the protest.
"So even as we celebrate all that our country has achieved in the past 60 years, we must, in keeping with the legacy of those who have gone before, look to the future and the work that is left to do," Clinton said, highlighting the need for an overhaul of the criminal justice system. "We can't go on like this. We've got to change."
Crump is among the civil rights leaders who will meet with Clinton on Feb. 16th in New York to discuss issues facing the black community, including voting rights, poverty, unemployment, mass incarceration, the campaign said Friday.
Other attendees include Melanie Campbell of the National Coalition on Black Civic Participation; Marc Morial of the National Urban League, Rev. Al Sharpton; Kristen Clarke of the Lawyers' Committee for Civil Rights Under Law; and Wade Henderson, the outgoing president and CEO of the Leadership Conference on Civil and Human Rights.
"Clinton has laid out key proposals to reform our criminal justice system, restore voting rights and strengthen the economy so that African American families can get ahead and stay ahead," a Clinton aide said.
Clinton has also secured the endorsements of mothers of black men who lost their lives due to police violence. Gwen Carr, the mother of Eric Garner, and Sybrina Fulton, the mother of Trayvon Martin, have both endorsed her.
Said Clinton in December: "I've met with too many mothers who have lost their children – lost to senseless, incomprehensible violence. My heart breaks for them. Many of these women are doing something quite remarkable: they are turning their grief into a powerful call to action for our nation."