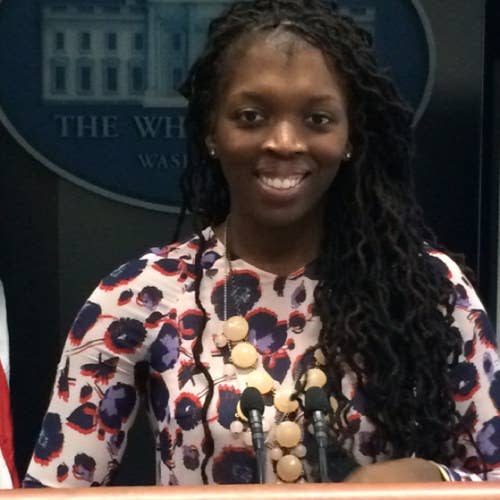 WASHINGTON — The Hillary Clinton campaign has hired a press aide from the U.S. Department of Education to be its press secretary for black media, several sources with direct knowledge of the hire told BuzzFeed News.
Denise Horn, a veteran of the Obama reelection campaign in 2012 and assistant press secretary at the Department of Education, will begin with the Clinton campaign this month as director of African American media, the sources said.
Horn formerly worked for Facebook. She will begin at the Clinton campaign on Monday. At the Department of Education Horn handled black media and historically black colleges and universities (HBCUs), which the Clinton campaign is making a big push towards engaging, a Clinton aide said.
Horn will also engage spiritual leaders and other grassroots organizers, as well as amplify efforts in the early primary and Super Tuesday states.
Horn is a graduate of Howard University and holds a Master's degree in public policy from the University of Chicago, according to her LinkedIn page.
Horn faces an interesting challenge in 2016. Though Clinton has wide support amongst black voters, the Bernie Sanders campaign has made inroads with black voters and is expected to take his underdog campaign all the way to convention.
Clinton's campaign was widely expected to name a person to the position after the primary contest in New Hampshire in South Carolina.