Hillary Clinton Launches First Radio Ad In South Carolina
The ads will run on black radio stations.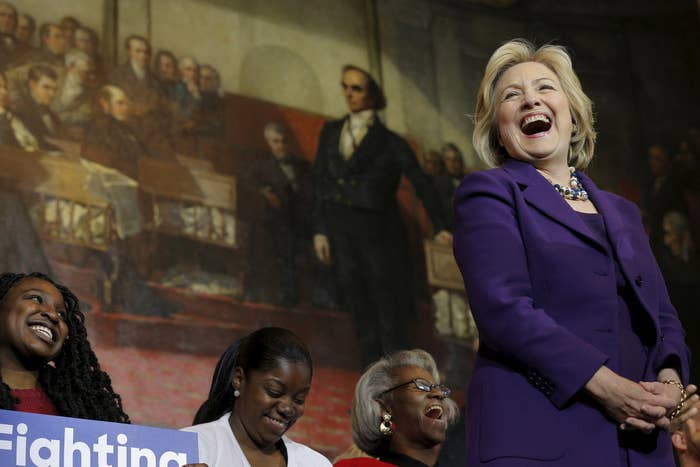 WASHINGTON — Hillary Clinton will launch her first radio ad, a 60-second spot that highlights her mother's struggle as a woman who exceeded expectations to raise a daughter who many could now see as the next president of the United States. It will run on black radio in South Carolina.
In the ad, a first-person narrative about her mother's rise from childhood abandonment to raising the eventual raising a future First Lady, the candidate references that her oft-cited work for the Children's Defense Fund brought her to South Carolina.

South Carolina is a pivotal state in next year's Democratic primary. It's the first primary state with a significant black electorate; in 2008, it proved a turning point for then-Sen. Barack Obama, whose victory there catapulted him to the nomination.
Clinton hopes to capture the momentum of black voters there that will help her lock up the nomination early, in part to avoid a protracted fight with her closest challenger, Vermont Sen. Bernie Sanders. Clinton is said to be ahead by as much as 50 points in South Carolina. For his part, Sanders has said there's still time to beat her.
"I've done many jobs since," she says in the ad, and talks about her mother's work to fight for a better life for her. "But working here on the problems facing children helped shape my fight for families."

"I served proudly in President Obama's cabinet and I'm running for president now to make sure every child has a chance to live up to his or her God-given potential. And that every family can get ahead and stay ahead," Clinton says.
Here's the ad: