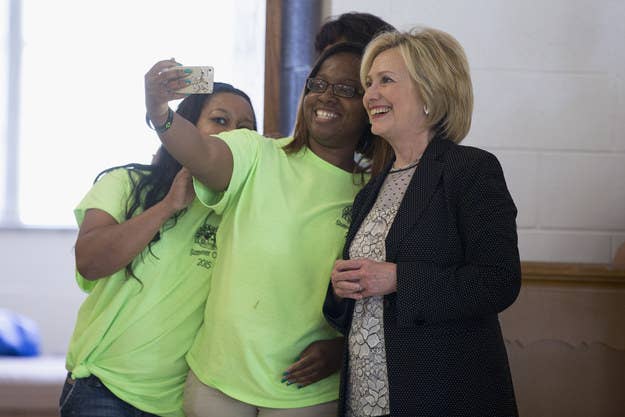 WASHINGTON — Hillary Clinton has hired veteran pollster Ron Lester to conduct black research and polling, BuzzFeed News has learned. The news comes as LaDavia Drane is set to join the campaign Monday in her official role as black coalitions director.
Lester joins the polling team that is led by former Obama strategist Joel Benenson, who helped Obama craft his message against Clinton in 2008. That team of pollsters and strategists also includes John Anzalone and David Binder.
When the number of Congressional seats available to black politicians nearly doubled in 1990 due to redistricting, Lester created his firm Lester & Associates and has been active in Democratic politics since.
Lester, a longtime Clinton associate, presided over Bill Clinton's analysis of the black vote in his 1996 reelection campaign.
Lester has been, in the past, miffed by many candidates' apprehension to fight and ask for the black vote — and craft messaging catered specifically toward the black voting population. He once pointed to corporate America's extensive market research into black consumer behavior as an indication that in politics, candidates need to be more attuned to the mood and nuances of the state of black Americans.
"I would advise politicians, candidates to be just as serious as people in corporate America in terms of understanding the potency of this voting population," Lester told a gathering of the NAACP Voter Fund in 2000. "This voting population has an agenda."
Drane, meanwhile, starts from national headquarters Monday. She declined a request for an interview, but a Clinton campaign official said Drane's first priorities will be connecting with national civil rights organizations and stakeholders, as well as black elected officials at all levels of government.
Drane will also be especially focused on engagement in two early states: Nevada and South Carolina. Her role, behind the scenes for the the foreseeable future, will become increasingly public, a Clinton campaign official said.
In the introductory conversations with national stakeholders, a Clinton campaign official said Drane will mostly listen, laying the groundwork for Clinton's response to their concerns.
Drane will report to Brynne Craig, Clinton's deputy national political director.